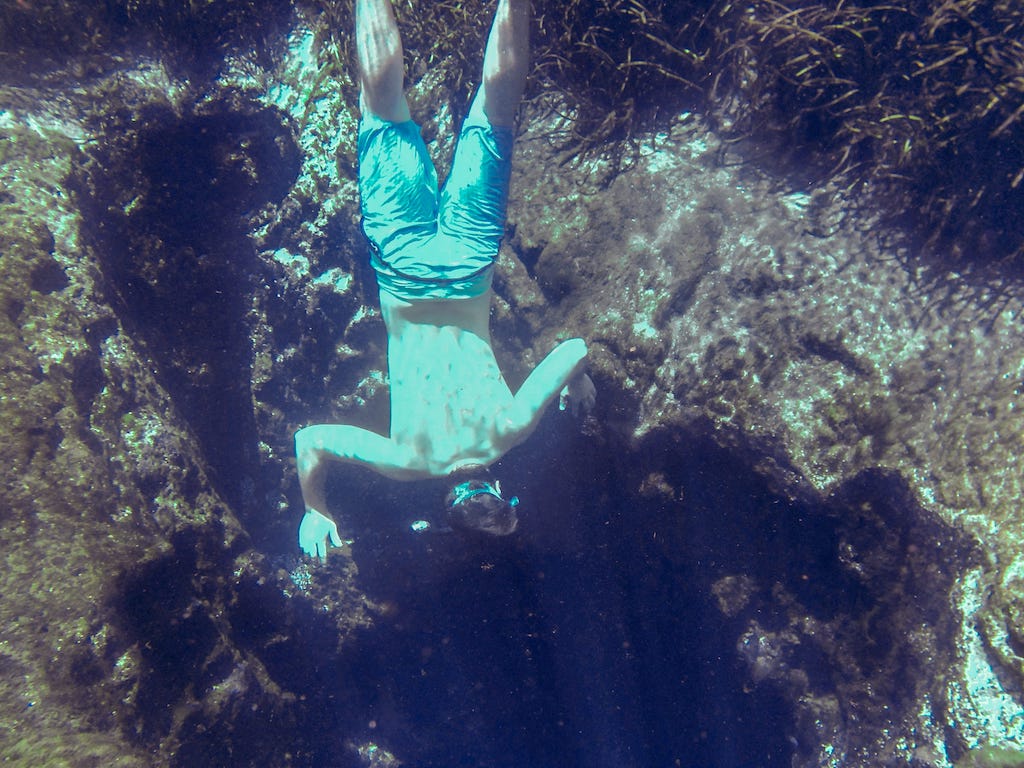 Welcome to The Florida Guidebook!
My name is Hayden — my family and I live in Florida. We love finding (and sharing!) the best parts of our state. We love exploring small towns, hidden gems, and all of the amazing things to do in Florida.
Most of all, we want to share our love for the natural beauty of our state.
Florida is blessed with amazing springs, beaches
, islands, forests, campgrounds, rivers, state parks, and everything in between!
The Florida Guidebook is our love letter to Florida.
Those of us who live in Florida are truly blessed.
We have some of the world's most beautiful places right here, in our own backyard.
And, we also live in one of the most delicate natural environments on Earth, which needs to be protected!
As we share the best parts of Florida, we'll also shine a giant spotlight on issues that need more attention, like the need to preserve Florida's sensitive natural environment.
We don't live here for the traffic, over-development, urban sprawl, or even the theme parks. We live here because we love the "Real", natural Florida.
Work With Us
Since we started this project, The Florida Guidebook has grown considerably!
We've been grateful to partner with other locals in Florida, and we've helped great organizations spread important messages.
We've produced a large (and growing!) collection of guides. We want to keep growing!
Our goal is to make The Florida Guidebook into the tool we'd love to use ourselves, as we explore and plan our own adventures. And, we hope, a tool that can help make Florida a better place.
If you'd like to partner with us, please get in touch via our
contact page
. We'd love to hear from you!
Thank you for joining us on this journey!