Indian Rocks Beach is a small beach town on Florida's Gulf of Mexico coast.
Indian Rocks Beach located in Pinellas County, and is part of a larger, sprawling metropolitan area which includes both St. Petersburg, Clearwater, and many other communities.
The population of Indian Rocks Beach is relatively small, and was 3,673 as of the 2020 Census.
The relatively small population gives Indian Rocks Beach a small beach town feel, as opposed to many of the larger cities in the region, including Tampa, Clearwater and Saint Petersburg.
The geography of Indian Rocks also helps keep the small-town feel, because it is located on a barrier island which naturally constrains the growth of the town.
Indian Rocks Beach is part of the Tampa-St. Petersburg-Clearwater MSA.
Indian Rocks Beaches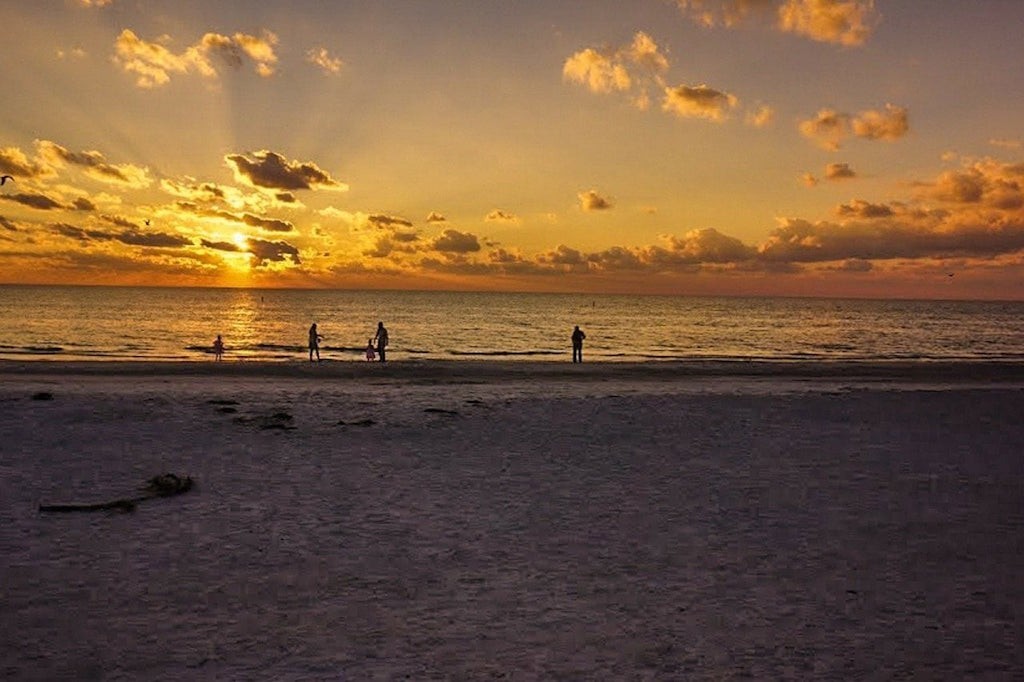 Indian Rocks Beach has approximately 2.7 miles of beach front, and approximately 27 beach access points.
There are also many water access points on the Intracoastal Waterway.
Because of the beautiful beaches and ICW, Indian Rocks Beach is a popular place for boating, fishing and sunbathing.
Is Indian Rocks Beach Nice?
Indian Rocks Beach is a very nice place, and has excellent beaches! The small beach town has a nice mixture of restaurants, beaches, parks, and other amenities for both tourists and residents.
The beaches are clean, with beautiful white sand, and easy, available parking. The parking prices are also lower than in other nearby beaches.
Indian Rocks Beach feels like a warm and friendly local beach, as opposed to a tourist-centric beach like some others in the region.
Indian Rocks Beach also offers a level of convenience and activity that is higher than undeveloped beaches in the region, like Honeymoon Island State Park.
Can you swim at Indian Rocks beach?
Indian Rocks Beach is a popular place for swimming. The beaches, along with other Gulf of Mexico beaches, are some of the best in Florida.
Which is better, Indian Rocks Beach or Clearwater Beach?
Many visitors say that Indian Rocks beach is better than Clearwater if you are looking for a calm, relaxed beach experience. It is also a better choice for people who prefer an uncrowded beach.
Clearwater is better than Indian Rocks Beach if you prefer a livelier beach scene with more tourists, more people, and more things to do.
The beaches in Indian Rocks Beach are usually much less crowded than other beaches in the area.
Does Indian Rocks Beach Have a Boardwalk?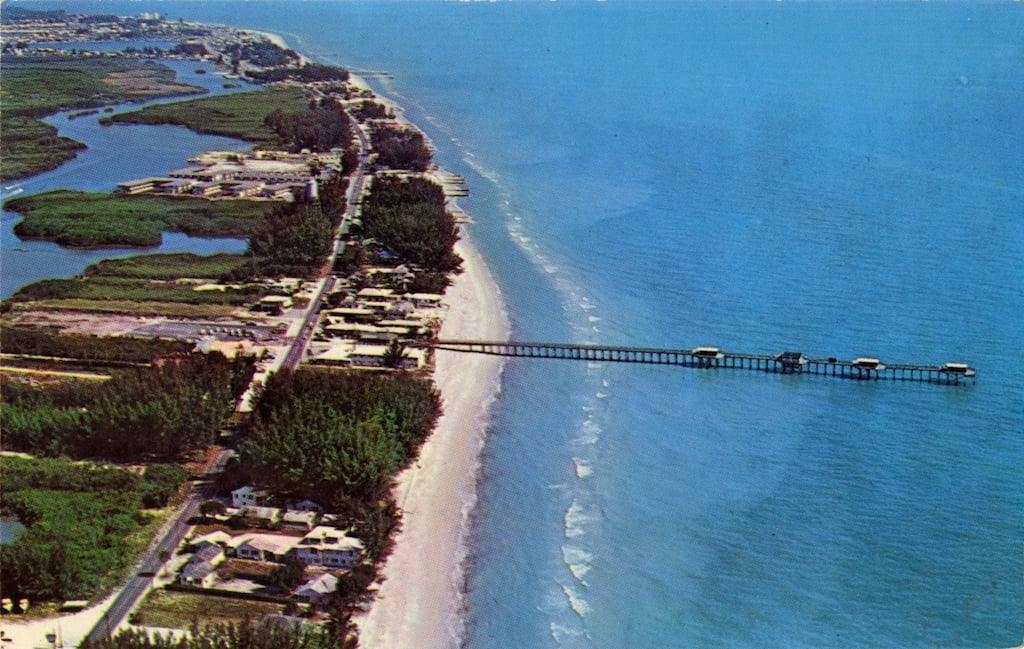 Indian Rocks Beach had a very popular boardwalk and pier, but it was destroyed in 1985 by Hurricane Elena.
The boardwalk was 1,041 feet long and was a popular place for people-watching, fishing and even surfing, when conditions were right.
Does Indian Rocks Beach have clear water?
Indian Rocks Beach has clear water when the wind and wave action are low.
Like all other beaches in the Gulf of Mexico, the water is less clear when waves disturb sand and sediment in the water.
Are there sharks in Indian Rocks Beach?
There are sharks in the waters of Indian Rocks Beach, but they are rarely seen and rarely interact with swimmers.
Sharks live in all of the world's oceans and are found throughout Florida. Some of Florida's waterways have higher shark activity than others.
History of Indian Rocks Beach
Indian Rocks Beach has been inhabited by native Americans for many thousands of years. Modern settlers came to the area in the late 1800s.
One of the earliest documented groups of settlers came from an outpost in Cedar Key.
Families lived along the beach in sparse settlements throughout the period, up until the 1920s when the Florida land boom brought more speculators and settlers to the area.
Indian Rocks was also a popular vacation spot for newly-wealthy people from central Florida.
Indian Rocks Beach grew again during World War II, when troops were stationed in Florida, often for training or before deployment overseas.
There is a historical marker in Kolb Park which reads

"Site of Sulfur Springs used by Timucuan Indians, Terminus of spur of Tampa and Gulf Coast R.R. which transported people to the beach in the early 1800's. -Indian Rocks Area Historical Society
Indian Rocks Beach has a historical museum which explores the community's interesting history.
Why is it called Indian Rocks?
Like nearby Clearwater, the name "Indian Rocks" has an interesting historical significance, and it isn't as obvious as it first seems.
"Indian Rocks" does not refer to a rocky beach, as most people assume. The "Rocks" actually refer to a sulfur mineral spring, which was encircled by rocks, possibly as a ceremonial space.
Early settlers saw a native American medicine man use the sulfur spring water in a healing ceremony. He allegedly used the spring water to cure his chief, who was ill.
Florida's native Americans are known to have used Florida's mineral springs, like Warm Mineral Springs, for their healing benefits.
Restaurants near Indian Rocks Beach
There are many popular restaurants around Indian Rocks Beach which are favorites of both locals and visitors.
Not surprisingly, Seafood is especially popular thanks to the freshly caught seafood from the Gulf of Mexico.
Crabby Bills
Cafe de Paris Bakery
Villa Gallace
Pajano's Pizza and Subs
Guppy's on the Beach
Kooky Coconut
Slyce Indian Rocks Beach
Keegan's Seafood Grille
Jake's Coastal Cantina
Aqua Prime
Salt Rock Grill
Caddy's
Hotels in Indian Rocks beach
There are many hotels near Indian Rocks Beach, as well as vacation rentals, condos and other lodging options.
Some hotels and condos are located directly on the beach, while others are located a block or more away from the water. Some hotels are located on the Intracoastal Waterway.
Things to do in Indian Rocks Beach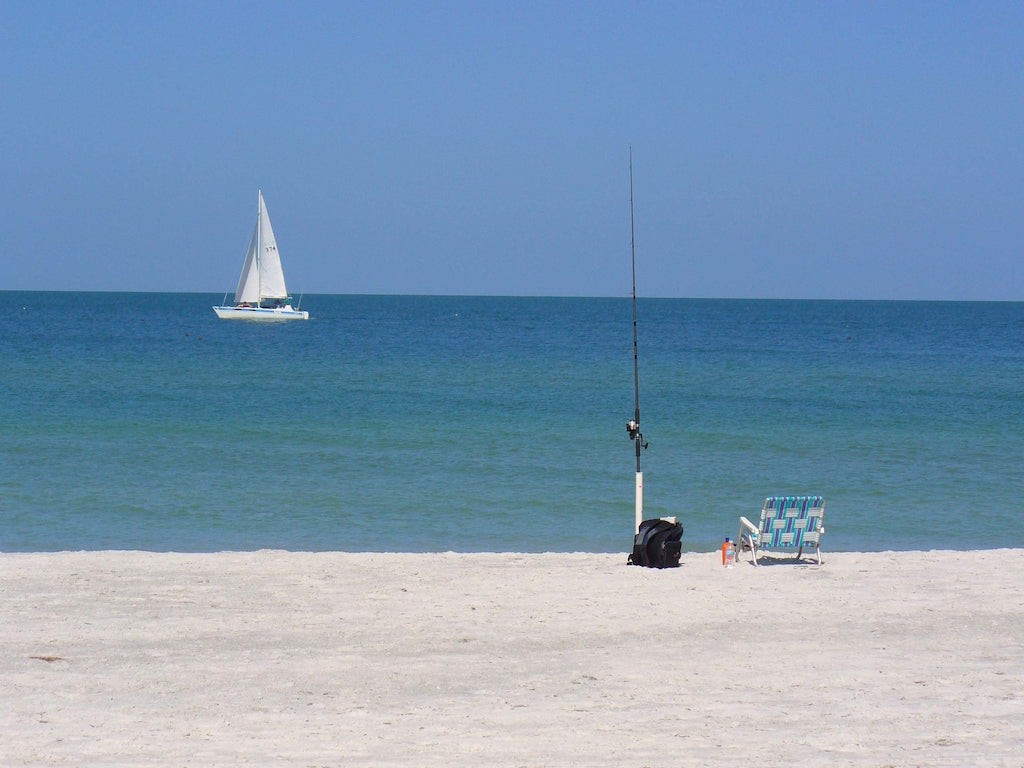 Indian Rocks Beach is a small community. Most of the best things to do in Indian Rocks Beach revolve around the beach and water.
Other popular activities include:
Boating
Jet ski rentals
Water slides and a lazy river at Splash Harbour water park at the Holiday Inn
Walking through the mangroves in the Indian Rocks Beach Nature Preserve
There are numerous parks throughout Indian Rocks Beach.
Kolb Park offers many things to do, including basketball and tennis courts, a skatepark, grassy sports field and playground
The Indian Rocks Beach Historical Museum
Indian Rocks Beach also hosts many events throughout the year. A special event calendar is available on their website, which lists events and celebrations by month.
Living in Indian Rocks Beach
Living in Indian Rocks Beach is very nice, and strikes an ideal balance for many people as they move to Florida.
Residents especially enjoy the walkability of the town. The town also does a nice job of balancing many important quality-of-life elements.
Photo Credits
Indian Rocks Beach Sunset by Michelle Raponi
Indian Rocks Beach Access photo by David McDonald via CC2.0
Beach Fishing photo by John Donahue via CC2.0
Michelle Maria, CC BY 3.0, via Wikimedia Commons