Mount Dora is a quaint little town in Central Florida's Lake County.
It's part of the Orlando-Kissimmee metro area, about an hour away from Orlando and its major theme parks.
Mount Dora has approximately 15,000 residents, according to the 2019 Census population estimate.
Lake Dora
Mount Dora sits on the northeast corner of beautiful Lake Dora, which is part of the Harris Chain of Lakes.
The Harris Chain of Lakes is a popular boating, fishing and watersports destination, and has been since the town's earliest days.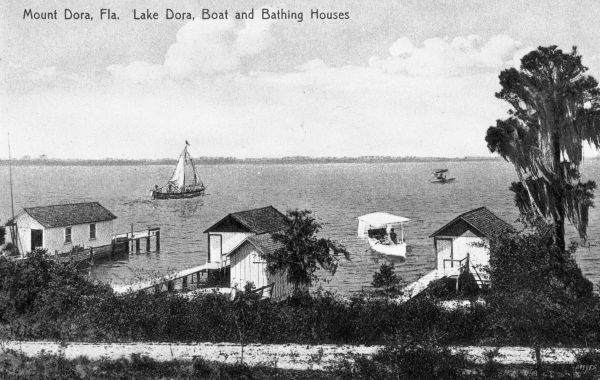 The waterways are connected by a series of canals, and eventually flow into the Ocklawaha and St. John's Rivers.
Because of its beautiful view of the town, many boaters say that Lake Dora is a must-visit. If you don't have your own boat, boats are available for rent.
Interestingly, Mount Dora is also home to one of only three freshwater lighthouses in the state.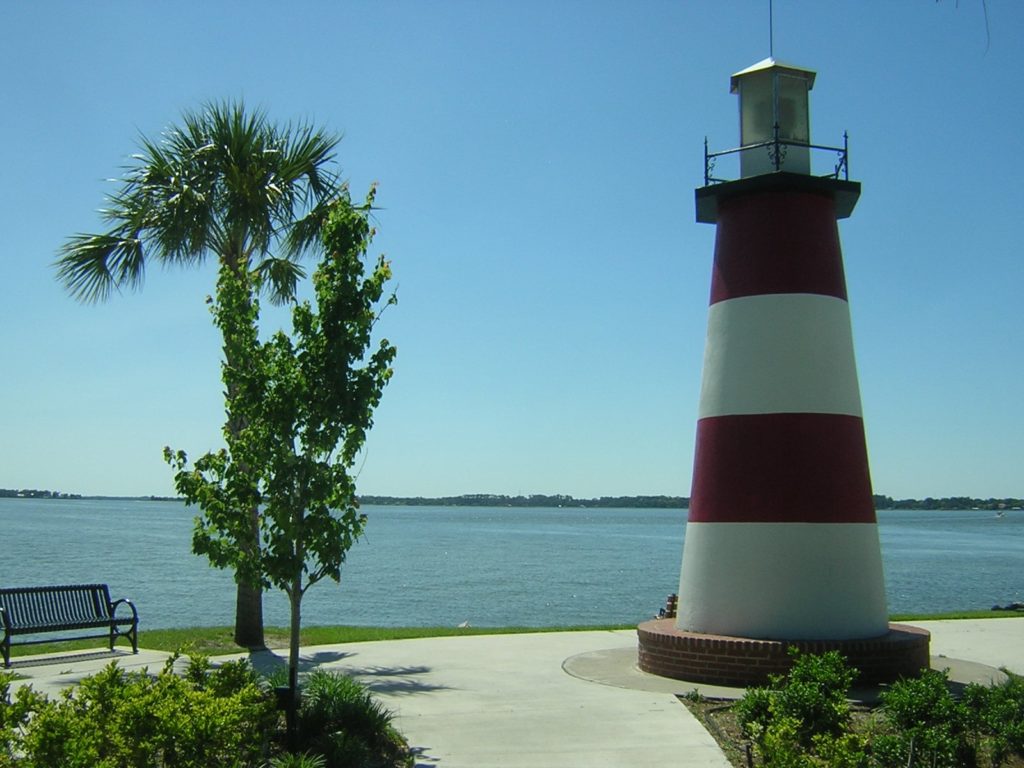 History of Mount Dora
Mount Dora is full of history.
It was settled in 1880 as an unincorporated village, called Royellou. The unusual name was inspired by the postmaster's children, named Roy, Ella, and Louis.
Royellou didn't keep its name for long, though. In 1883, the town was renamed to Mount Dora, after a beloved local resident, Dora Ann Drawdy.
Dora was one of the first homesteaders in Royellou. Everyone loved her warmth and friendliness, so the city surveyors renamed the lake and town after her.
The "Mount" part of the town's name comes from its relatively high elevation — Mount Dora sits on a plateau, 184 feet above sea level.
Some may snicker at calling 184 feet a "mount," but that elevation is actually quite high for the flat state of Florida.
Things to Do in Mount Dora
There's always something fun going on in Mount Dora, especially downtown. The town hosts all sorts of unique events, and is sometimes called Florida's "Festival City,"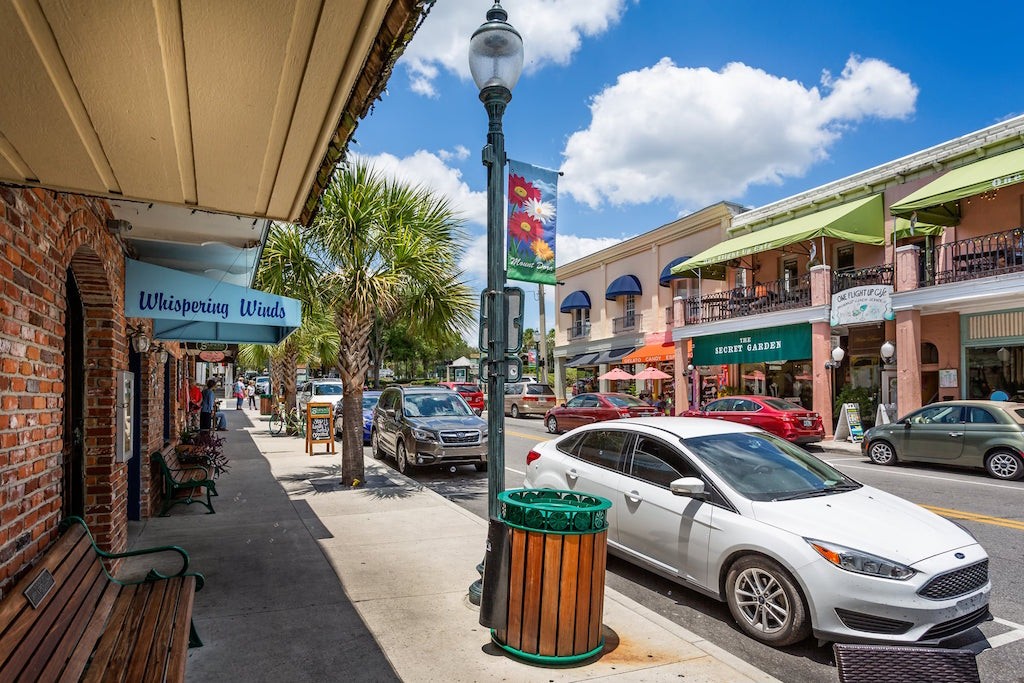 The Mount Dora Art Festival is one of the most popular events. It draws nearly 200,000 people every year.
Christmas in Mount Dora
Christmas is a magical time in Mount Dora, and it's one of the most popular reasons for visiting.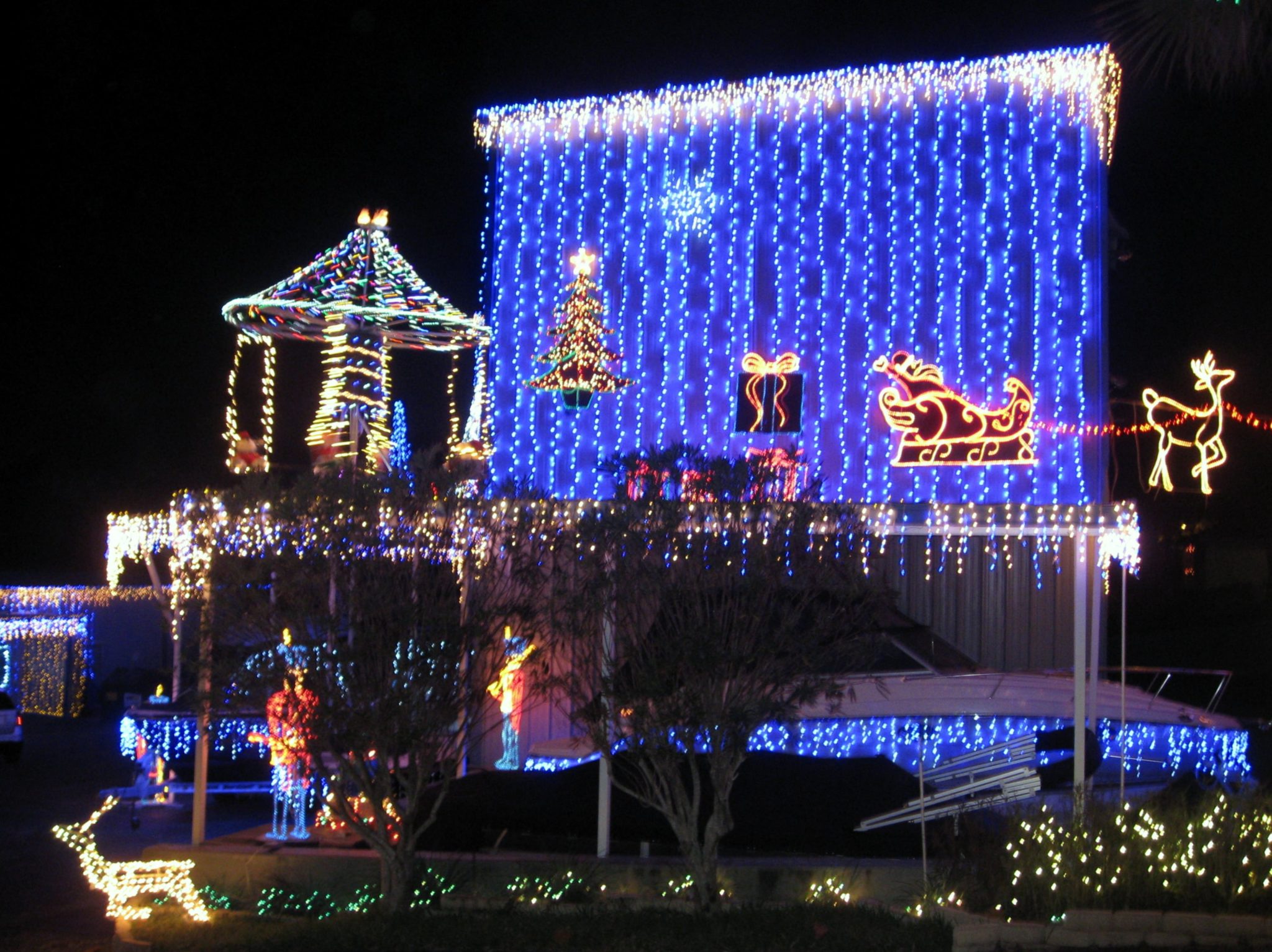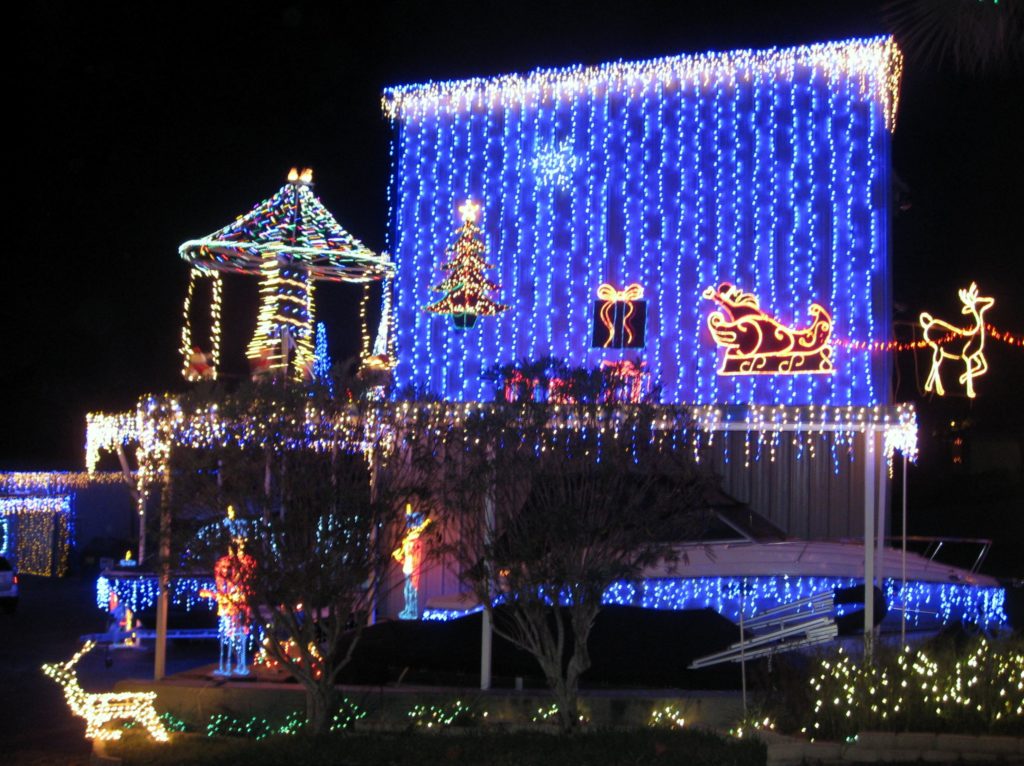 The highlight of the holiday season takes place every November, at the "Light Up Mount Dora" celebration.
The town really goes all out. It decorates with millions of Christmas lights, has live music, and shops spill onto the streets for an open-air market. The vibe is very festive, and very fun.
If you visit, know that parking can be a nightmare. It's best to plan ahead. The parking garage and street parking are free, but they fill up quickly. You may want to check out a parking map before you go.
Mount Dora is full of old-world charm, and it's a perfect destination for history buffs. Five sites are listed on the National Register of Historic Places.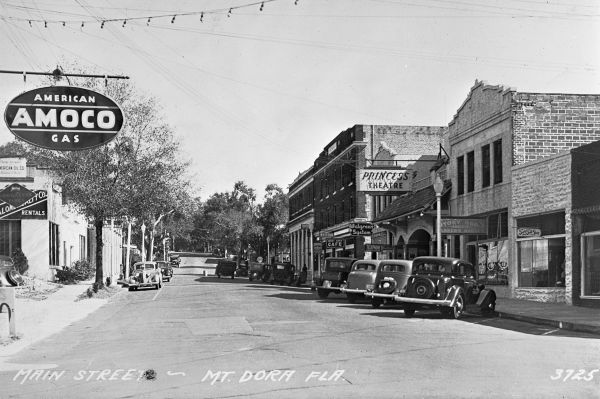 Many visitors are surprised by the town's northern-inspired Colonial architecture. Mount Dora is sometimes called the "New England of the South".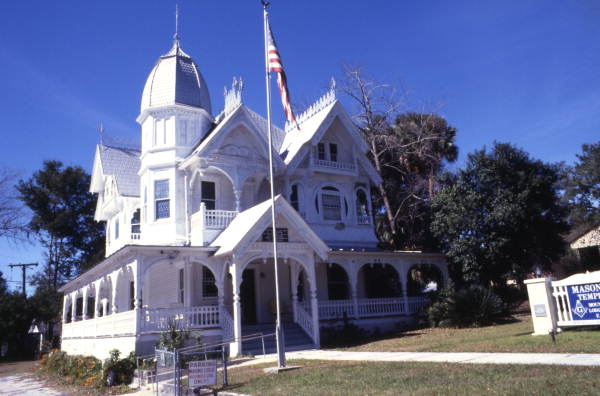 Visitors love to dig for treasures at Mount Dora's many antique shops. There's also a giant flea market which is held every Saturday and Sunday from 8am-4pm.
For being a small town, Mount Dora has an incredibly diverse selection of ethnic restaurants. Many people rave about the British food because it can be hard to find in Florida.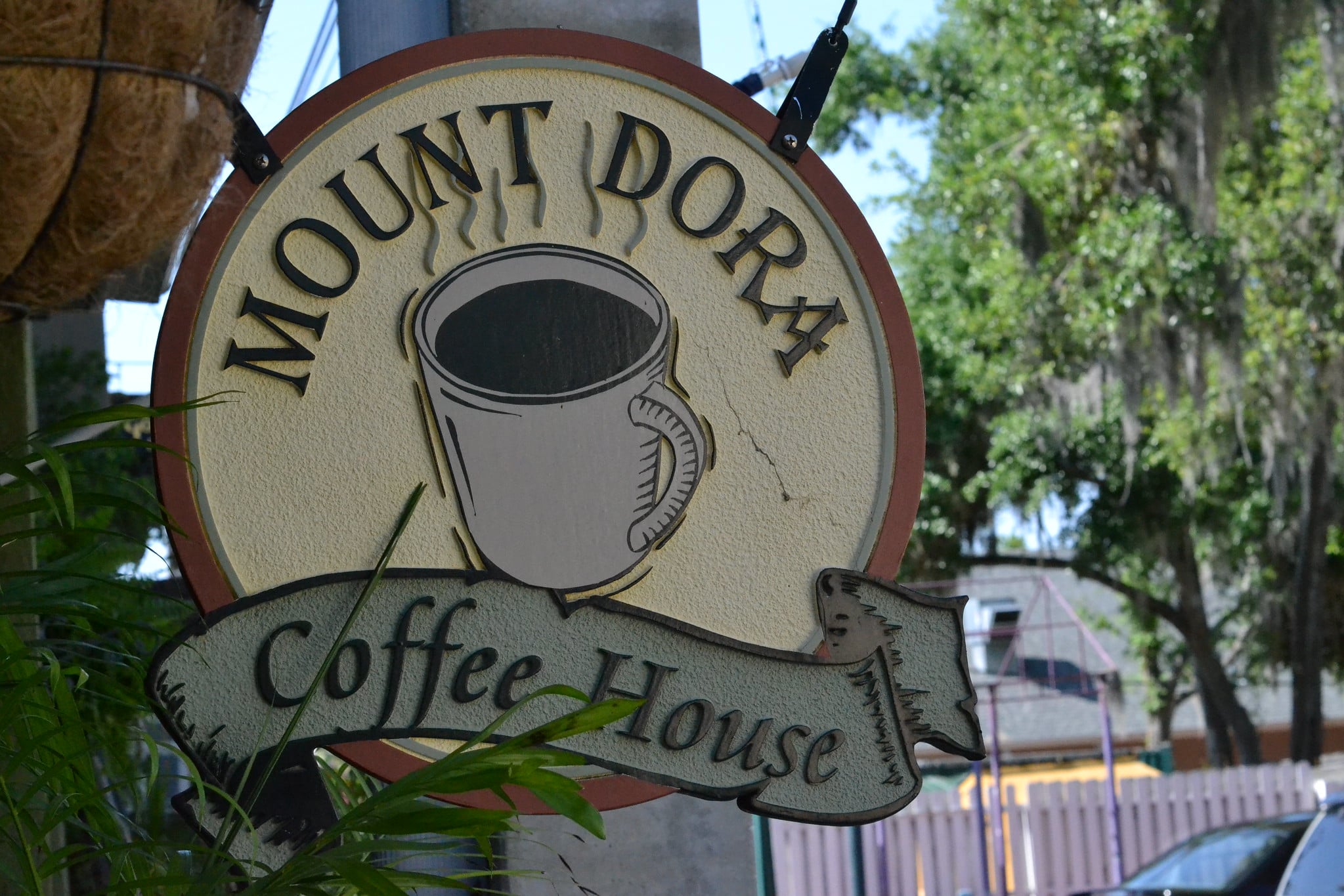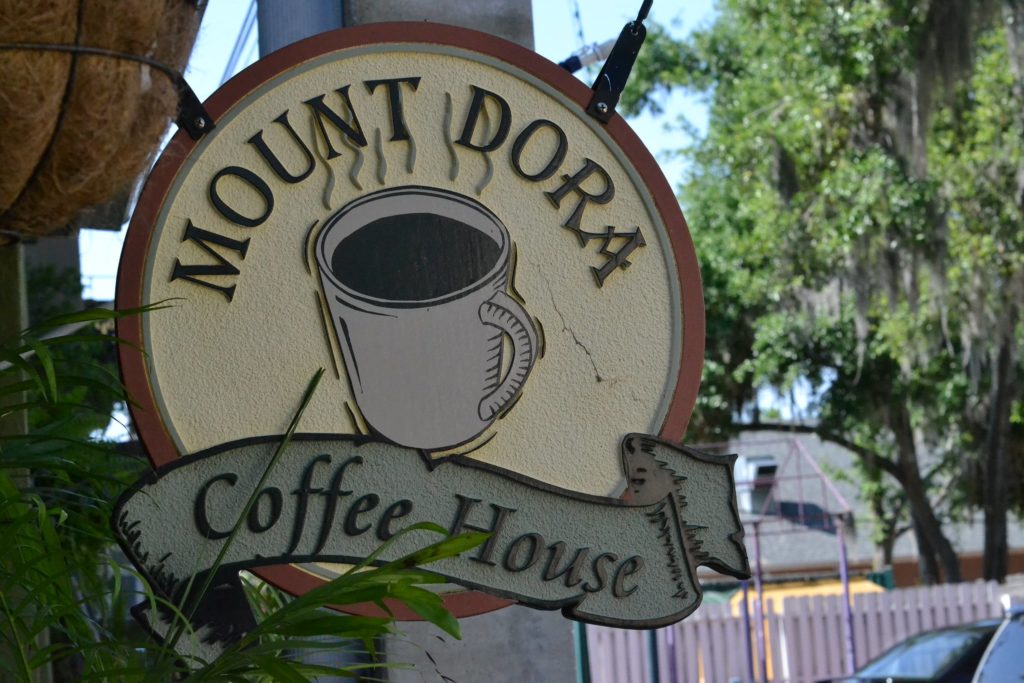 The Modernism Museum is a place like no other. It has some of the most interesting pieces of modern art in the world, including an exhibit of furniture once owned by David Bowie.
The museum itself is small, but it's affordable. Admission is only $8 and it includes a guided tour.
Living in Mount Dora
Mount Dora is a lovely place to live. It offers a great balance between small town life and big-city convenience, since it's only an hour away from Orlando.
Most of the town's residents love living here, but of course there are some complaints. The biggest complaint is about a lack of good jobs in the area.
Like all of Florida, Mount Dora struggles with rising housing costs, stagnant wages and a rising cost of living.
About the Author
Carol is a Florida local and the creator of a Florida-based gardening website. When she's not tending to her vegetables, you can find her running in a local 5k, hanging out with her husband and dogs, or selling her artwork at local markets.
Photography Credits