Marathon is one of the most populated cities in the Florida Keys.
It's considered to be part of the "Middle Keys", and forms their southern boundary. Islands below Marathon are considered to be the "Lower Keys".
History
Like almost all of the Florida Keys, Marathon was inhabited and used for thousands of years by indigenous native Americans.
In more modern history, it was used by pirates, Spanish sailors, shipwreck salvagers, sponge divers, and a long line of fishermen.
The island was also inhabited by immigrants who came to the Florida Keys from the Bahamas.
Before Henry Flagler's Overseas Railroad connected the Keys to the Florida mainland, Marathon was mostly used as a fishing village and outpost.
Islands like Marathon were especially popular among wealthy northerners who came to the Keys for exotic sport fishing excursions.
The construction of the Overseas turned Marathon into a more accessible destination, and also turned it into a rowdy boomtown during construction.
Marathon's Name and Meaning
Some people think that the name Marathon refers to the Seven Mile Bridge length, or another similar distance.
The name actually came from a casual remark, and the name stuck.
During the Overseas Railroad construction, a railroad worker supposedly said that laying railroad tracks across the 6 mile-long island would "was getting to be a marathon".
He meant that it was a massive, difficult undertaking, and that was taking a long time. The workers were also under pressure from the project backer, Henry Flagler, to build the railway quickly.
There are similar variations of the story, but that seems to be the accepted jist.
During the railroad construction days, Marathon was a wild place. Railroad workers were almost all young, single men. They were a wild, drunken bunch.
Alcohol-fueled fights and chaos were normal. Alcohol was reportedly shipped to Marathon so that the men would not venture down to Key West to terrorize the town.
When the Overseas Railroad was operational there were stations on Marathon Key, Vaca Key and Knight's Key.
City of Marathon
The City of Marathon was incorporated in 1999. In 2019 the US Census population estimate was 8,581 residents.
The city boundaries run from the east end of the Seven Mile Bridge to the west end of Tom's Harbor Bridge.
The city of Marathon covers the overseas highway between mile markers 47 and 60.
Marathon is approximately one hour away from Key West and less than an hour away from Key Largo.
Bahia Honda Key is south of Marathon, and the next island to the north is Long Key.
Many visitors are surprised to learn that the City of Marathon actually encompasses many separate islands, including:
Boot Key
Knight Keys
Hog Key
Vaca Key
Stirrup Key
Crawl Key
Little Crawl Key
East Sister's Island
West Sister's Island
Deer Key
Fat Deer Key
Long Pine Key
Grassy Key
The main islands of Marathon are Vaca Key, Fat Deer Key and Grassy Key.
Except for some specific places like Crane Point and Sombrero Beach, Marathon is not particularly beautiful, as some first-time visitors expect.
There are many old, single-story strip malls and unattractive buildings. It feels like suburban sprawl in an old small town that's past its prime.
But, the suburban sprawl has some advantages for residents, which make life on Marathon easier than other Keys.
For example, there is a Home Depot, a Publix and many other modern chain restaurants.
Anyway, nobody in their right mind comes to the Keys for the beautiful architecture.
Things To Do
Marathon is a lively island, and is relatively heavily populated when compared to other islands in the Keys.
There are many things to do in Marathon.
Most activities and attractions revolve around the water in some way, since that is the lifeblood of the island, and the main cultural mainstay.
The main attractions in Marathon are the sea and watersports, especially snorkeling, scuba diving and fishing.
Fishing
Sport fishing is popular both "out front" offshore in the Atlantic Ocean, and in the shallow waters of the Gulf of Mexico "Backcountry".
There is a large offering of offshore charters and flats fishing guides.
Visitors should take care to choose a guide, charter or outfitter who is environmentally conscientious and who uses environmentally sustainable practices.
The NOAA "Blue Star" program lists guides and outfitters who follow environmentally friendly practices. It's a good place to start your search.
Fishing charters are included, as well as dive and snorkel operators.
Crane Point Hammock, Museum and Nature Trail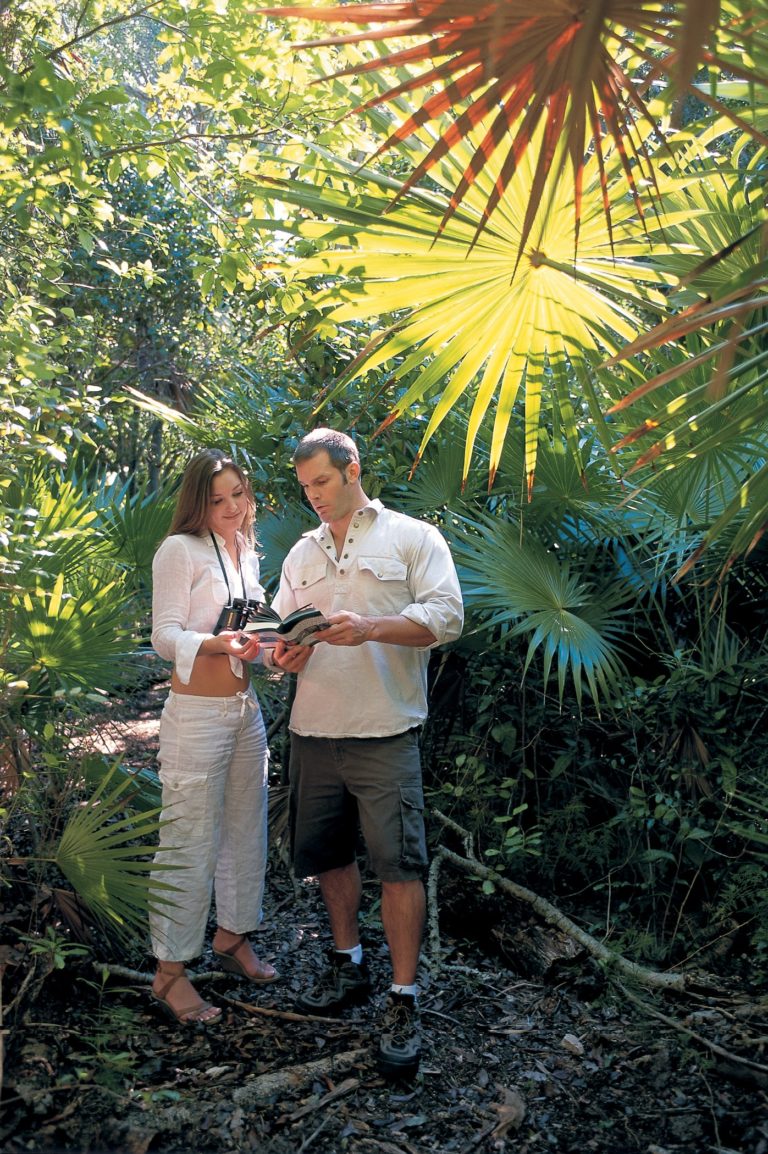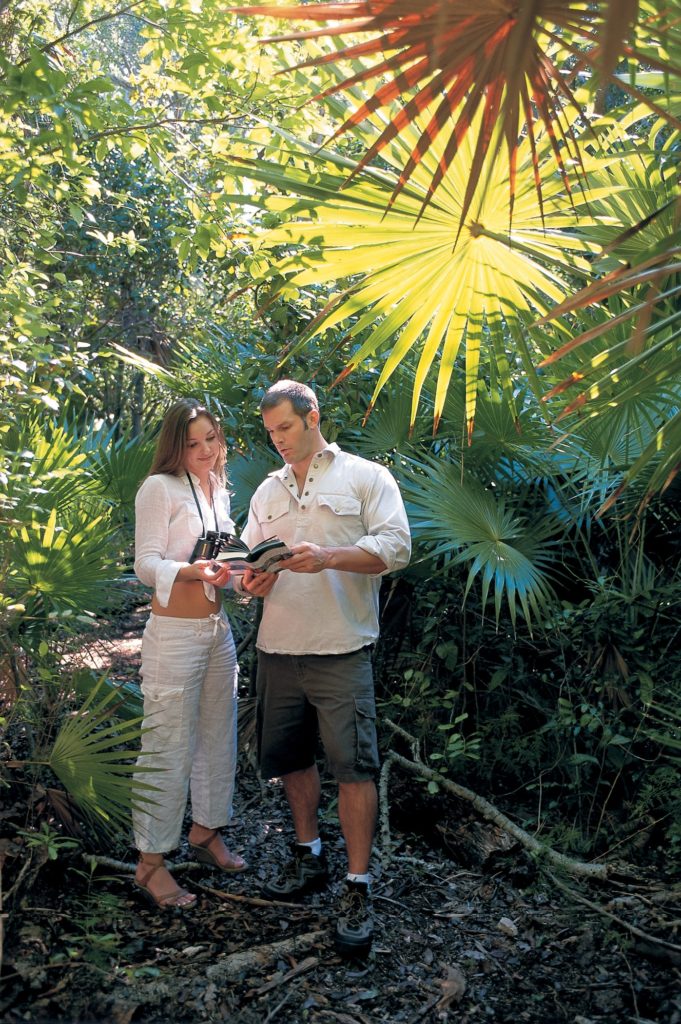 The Crane Point Museum and Nature Center is a hidden gem.
It's definitely one of the best things to do in Marathon, but many people don't even know it's there.
The site covers approximately 63 acres and has many facets, all of which are fun.
There are:
Nature trails
A Spanish galleon replica
Native wildlife exhibits
Historical architecture
Pirate activities
A thriving wild bird rehabilitation hospital
And more!
There's a lot going on at Crane Point, you'll be happy you visited. There is a relatively low cost for admission, but it is much more affordable than many other attractions in Marathon.
The site is owned and managed by a small non-profit organization, the Florida Keys Land and Sea Trust.
Their mission is to "Promote environmental stewardship and the heritage of the Florida Keys". They do a fantastic job!
Most visitors are pleasantly surprised, and the most common complaint is that they didn't give themselves enough time to enjoy it.
There are a variety of things to see and do.
There are approximately 2.5 miles of nature trails, including a butterfly meadow, mangrove forest, hardwood hammock, and more.
The butterfly meadow is best visited during the fall and winter butterfly migration period. The migration typically lasts from January to March and then again in September and October.
There are miles of walking trails in Crane Point. They are generally tame and easy to navigate, but still they provide some of the best "hiking" in the Keys.
Crane Point is ADA compliant. There are alternative arrangements for visitors with mobility challenges, including a tram. Visitors with challenges should check the website for the most up-to-date planning information and consider contacting the site for any specific needs.
The sometimes dense native tropical forest and nature trails provide a peek into what the Florida Keys were like before they were bulldozed, blasted with dynamite, paved over and dredged into finger islands.
It's a glimpse into how it might have felt for native Americans and the earliest modern explorers.
There are many educational exhibits, including a natural history museum which tells about the area's past, native American culture and native animals.
One of the main attractions, and a primary reason for the center's existence, is a wild bird sanctuary and rehabilitation hospital.
The website says that since 1995, the rescue hospital has rehabilitated over 16,000 injured birds and released them back into the wild.
They typically have a wide variety of wild birds, including fascinating raptors and sea birds like pelicans and cormorants.
There are other things, too.
There is a "Natural fish pedicure" station where you can put your feet into water, and small fish will eat the dead skin from your feet. This is a crowd favorite for all ages.
Crane Point also preserves historical remnants of "Adderley Town", a small village of Bahamian immigrants, and the homestead of a local family, the Adderleys.
George Adderley, his wife Olivia, and their children were subsistence sponge fishermen.
They were immigrants from the Bahamas, and settled on Marathon in the late 1800s.
The Adderleys survived by living simply and being self-sufficient.
When they needed something they couldn't make themselves, they sailed small sailboats to and from Key West to trade sea sponges, which they harvested themselves.
The Adderley house was built between 1904 and 1906. It's the oldest house in Monroe County outside of Key West. It is also the only remaining example of Tabby architecture in Florida.
Tabby construction is fascinating.
It is a natural form of cement, created by burning oyster shells to make lime, and then using it to create a cement mix.
Tabby cement is an ancient technology. Historians say it probably originated in north Africa, and then spread to Spain when it was invaded and occupied by the north African Moors.
Spanish explorers then brought the technology to Florida in the 1500s. At some point a slave must have learned the technique and eventually taught it to Adderley.
Tabby construction was very labor-intensive. It required an enormous amount of manual work to collect oysters, seashells and other materials. Then, it required burning the oysters and shells to produce lime, and then the actual construction.
Tragically, the hard work was usually performed by enslaved African people, who were highly skilled in the construction method. They passed knowledge of the recipe and processes down via informal oral tradition.
After slavery was abolished the traditional Tabby construction process was largely forgotten. By this time other modern cement recipes had become commercially available.
The Adderley house is one of those things you could just walk right by and never know the history. But, for those who appreciate it, it's a fascinating glimpse into the past.
All in all, families and visitors love Crane Point. They say it is a lovely change of pace, and a nice break from exhausting beaches, snorkeling, fishing and water sports. It's a nice way to spend several hours.
Visitors should allow enough time so you can meander at your leisure. It seems like there's alway a new hidden gem around the corner.
Visitors do share three tips.
First, be sure that you go. Second, leave yourself enough time, and third, go early in the day, before it gets too hot out.
Sombrero Beach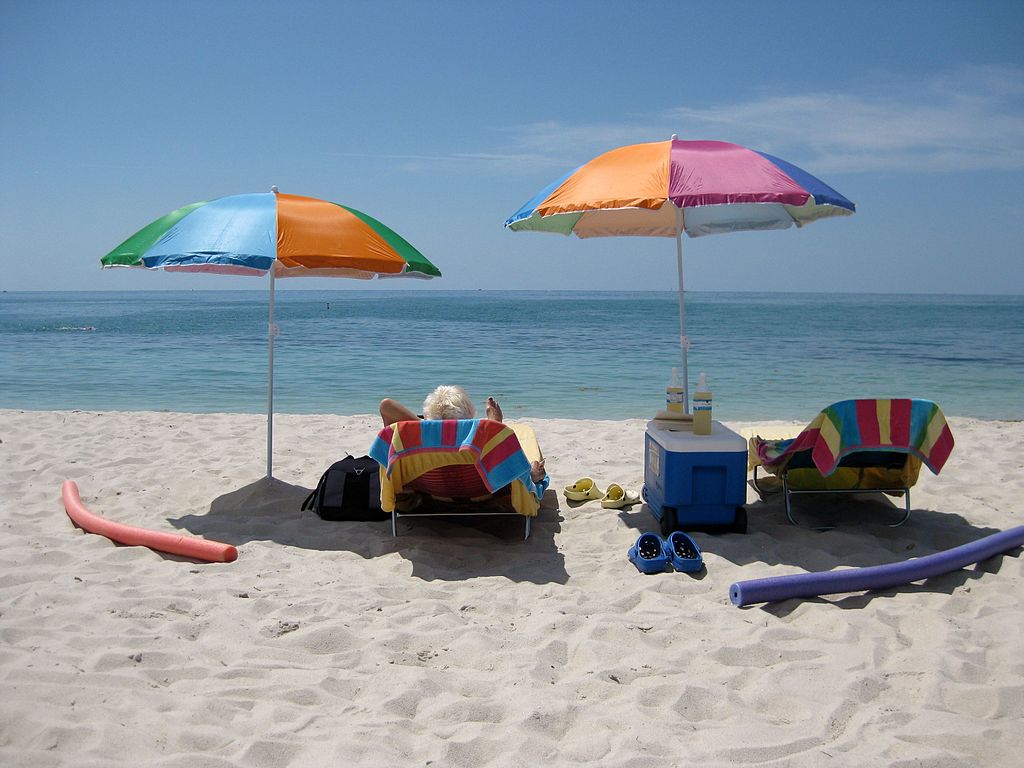 Sombrero Beach is one of the best beaches in the Florida Keys. It's located at mile marker 50.
It has a nice sandy beach, palm trees, calm water and free parking. The water clarity varies. It can be clear at times, but may be cloudy at others.
Like all beaches in the Keys, large amounts of seaweed and sargassum may accumulate at times. This can lead to a sulfur smell from organic decomposition.
The beach is well-maintained, and is kept clean. It's very family friendly and has a nice, subtle feel because it is not heavily commercialized like some other beaches.
Sombrero Beach has great facilities and is ADA accessible.
There are volleyball courts, picnic shelters, restrooms and showers.
The showers and changing areas are especially important because many people stop off at Sombrero Beach while road tripping the Overseas Highway between Miami and Key West.
It's a great place to swim, and then be able to rinse off with fresh water before continuing the drive.
The beach is open from 7am until sunset.
Turtles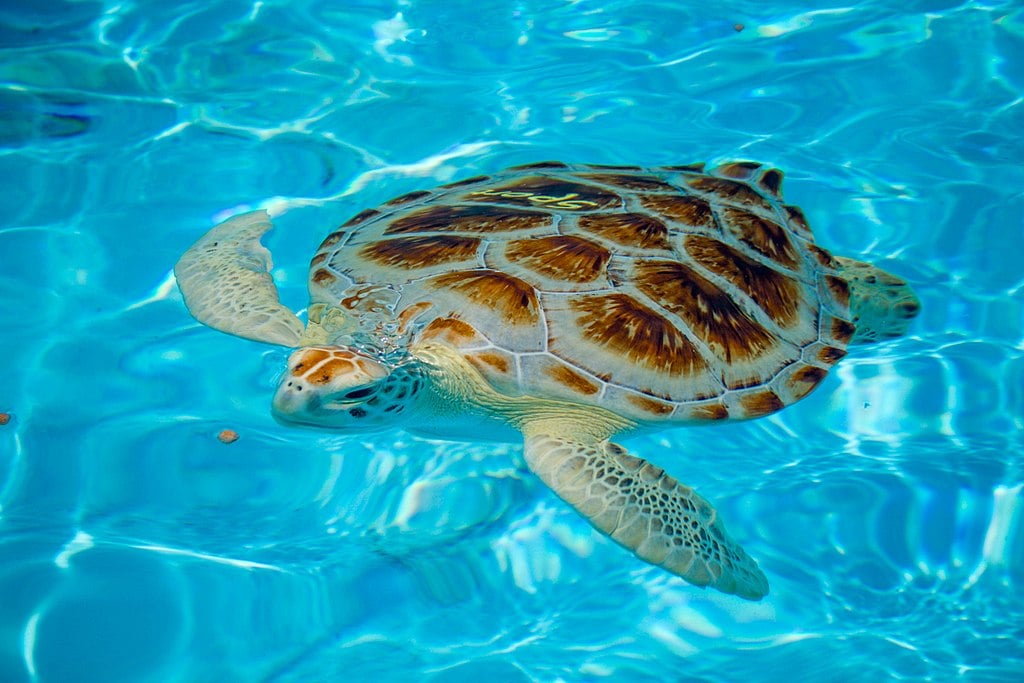 Sombrero Beach is an important sea turtle nesting beach.
At night between April and October Loggerhead Turtles and other species may swim onshore to dig holes and lay their eggs.
During turtle season the City of Marathon may limit activities to protect the turtles, eggs, hatchlings and nesting grounds.
Even when turtles are being protected, it is not usually a major disruption for visitors; most of the beach remains open and usable.
Turtle Hospital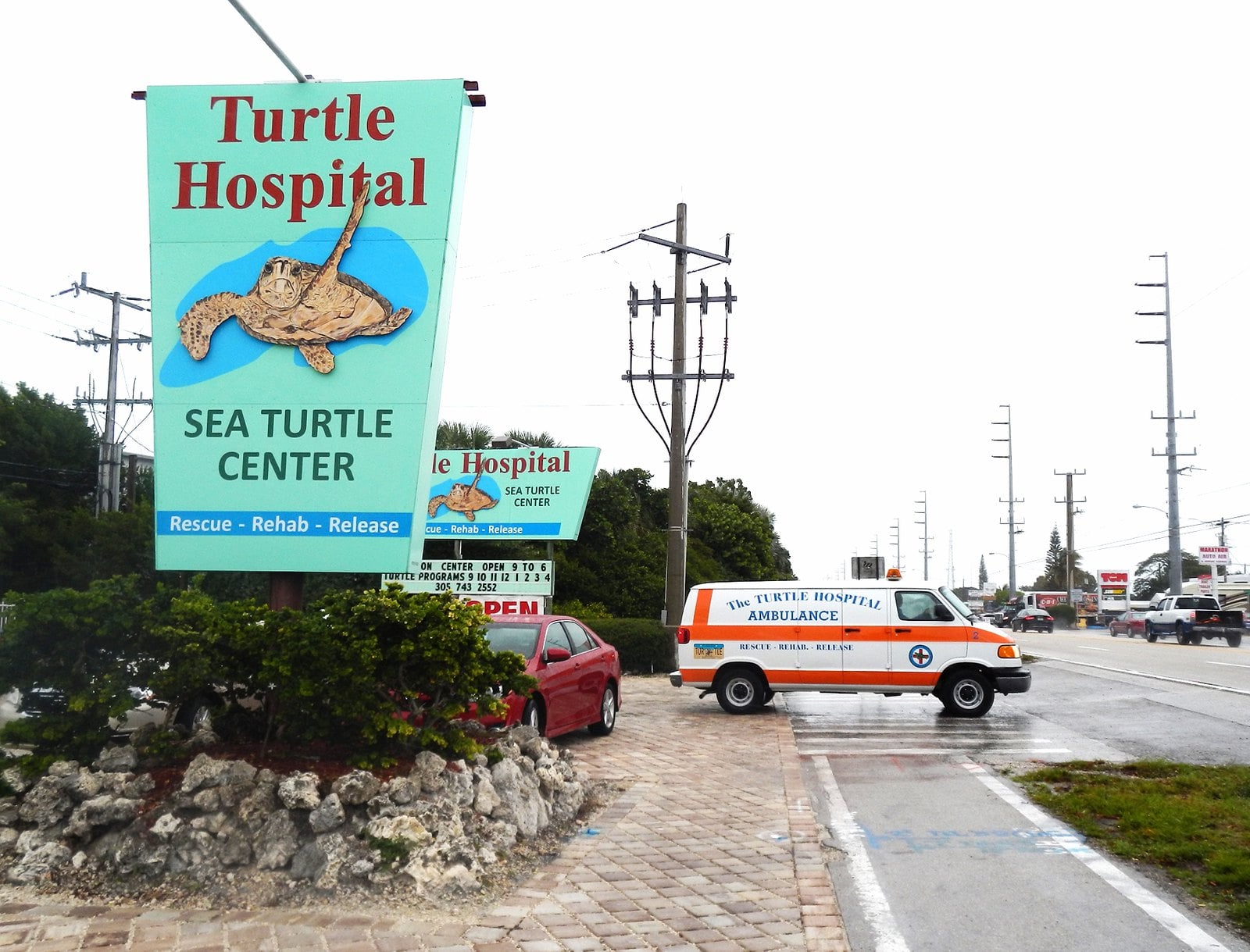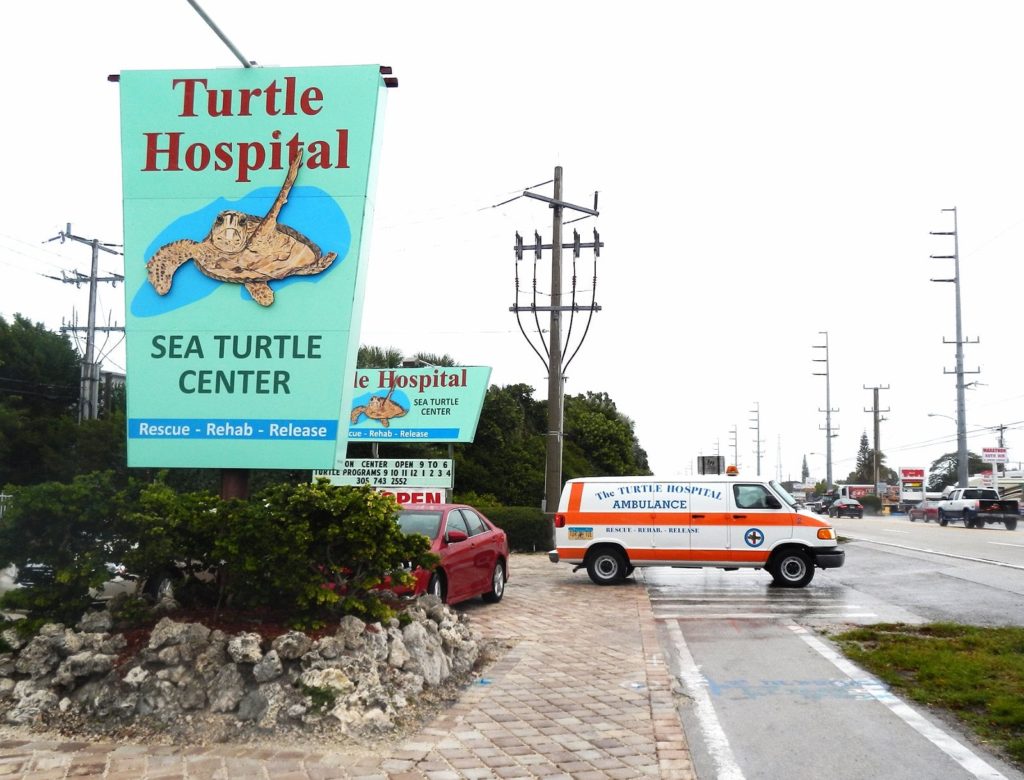 The Marathon Sea Turtle Hospital is one of the best and most recommended things to do on Marathon.
The turtle hospital is a working rescue facility, so admission is only possible via an organized tour. Space is limited, so reservations are highly recommended.
Tours last for approximately 90 minutes and are fun and educational. One of the most popular elements is the chance to feed permanent turtle residents at the end of the tour.
Most visitors say that they have a great time, love their guides and learn a lot and love seeing the turtles up-close.
Many also say that they are blown away to learn about the pollution issues that affect turtles.
Florida Keys Aquarium Encounter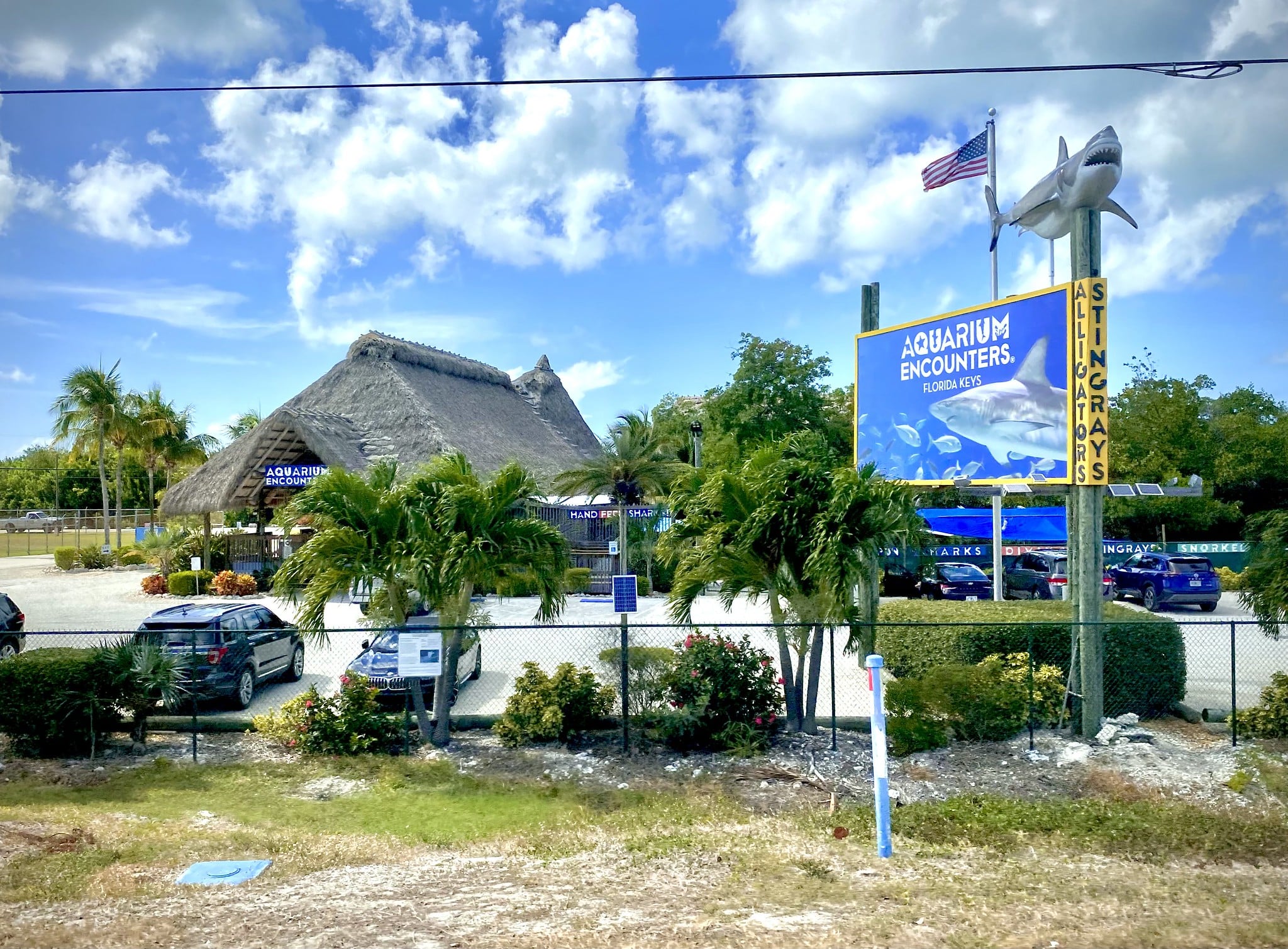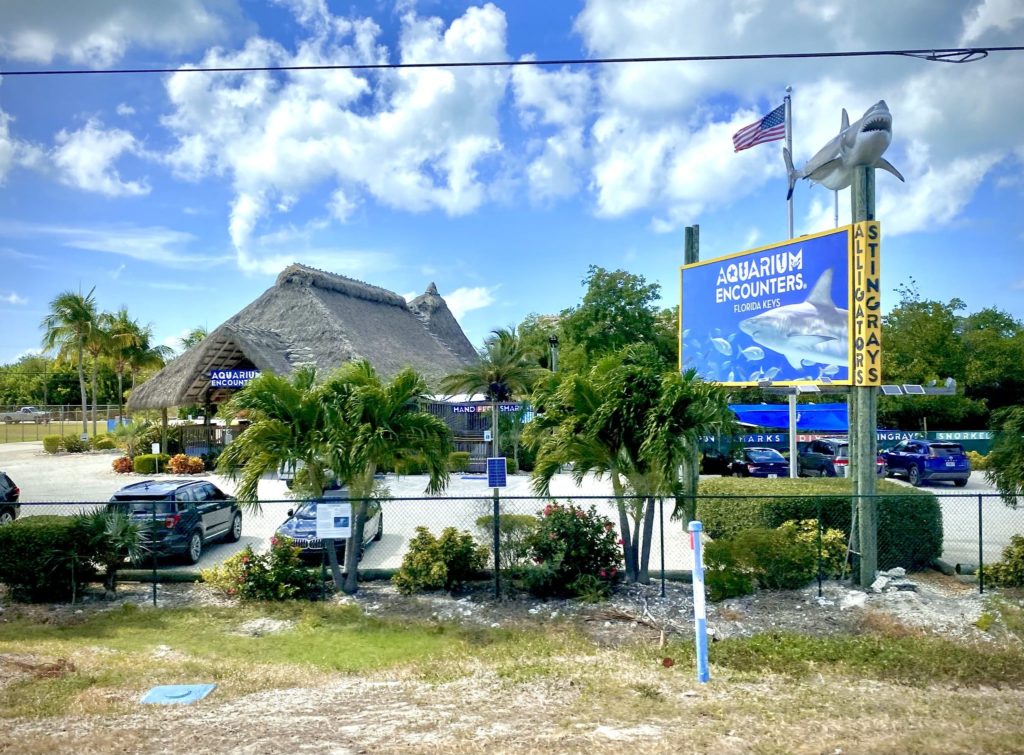 The Florida Keys Aquarium Encounter is one of the best things to do in Marathon.
Visiting is on the expensive side, but most visitors say it is worth it.
For the lowest-cost experience, it's possible to pay for the general admission and then wander around on your own to do a self-guided tour.
There are also other additional "encounters", including things like snorkeling in the aquarium tank, that require extra payment.
There are helpful staff biologists who are happy to answer questions, even on the self-guided tour.
There is also an hourly guided tour that is free to all guests.
There are also experiences like touch-tanks with various forms of marine life starfish, snails, sting rays and others.
Most visitors say it's a great way to spend 1-3 hours. It's also a great educational experience and a way to get in out of the hot sun during the middle of the day, or something to do on a rainy way.
Ocean Activities
Some of the absolute best things to do are offshore.
The Sombrero Reef and Lighthouse site offers amazing snorkeling and scuba diving.
There are other dive sites in the area, as well, including the Thunderbolt Wreck, which is an artificial reef.
Looe Key Reef is another popular dive and snorkel spot.
Offshore fishing charters are also extremely popular on Marathon.
Long Key State Park
Long Key State Park offers quiet hiking, fishing and camping.
There is a nature trail which winds through mangrove forest. There is also a short kayaking trail which explores a small tidal lagoon and sea grass ecosystem.
Things to Do for Residents
There are also other things to do that might appeal more to snowbirds, RVers and long-term visitors.
There is an 18-hole golf course, a public library, Skate park, dog park and several other municipal parks.
Seasonal Events
Many seasonal events are held in Marathon.
Fishing tournaments are held throughout the year.
Seafood festival in March.
Christmas light boat parades.
There is also an annual 7 Mile Bridge Run every April. It has been held since 1982. The first run celebrated the opening of the newly constructed 7 Mile Bridge, which replaced the old Overseas Highway.
Getting to Marathon
Most people arrive to Marathon via the Overseas Highway. Some people come for day trips; others come while they are driving from Miami to Key West, and some come to Marathon specifically.
It is also possible to arrive to the island of Marathon via air and sea.
Florida Keys/Marathon International Airport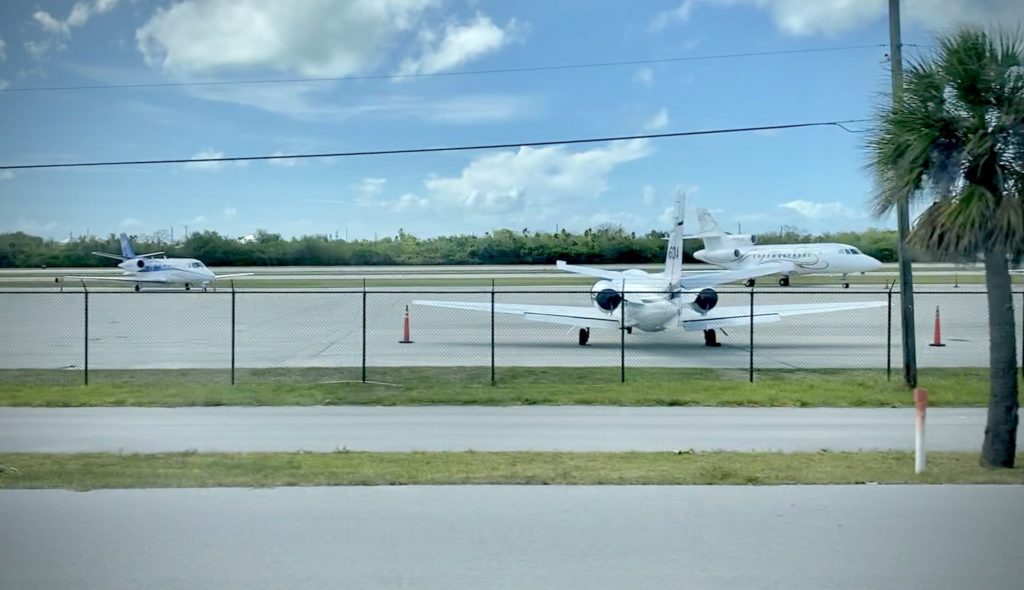 There is a small public airport on Marathon, the Florida Keys Marathon Airport. (MTH)
The airport has had periodic commercial airline use in the past, but today it does not have regular commercial flights.
It's mostly used by general aviation, private aircraft and charter air services.
It's also used for airborne hurricane disaster relief after major storms.
The airport has an interesting history. It was built in 1942 as part of the WW2 war effort. It was originally used by the military, and was later managed by a series of different government organizations.
The airport is a launching point for helicopter tours, and also has an aviation museum.
The museum has educational exhibits, flight memorabilia, aviation artifacts and a flight simulator.
There are also historical aircraft on display. Some planes may be open for visitors to board and explore.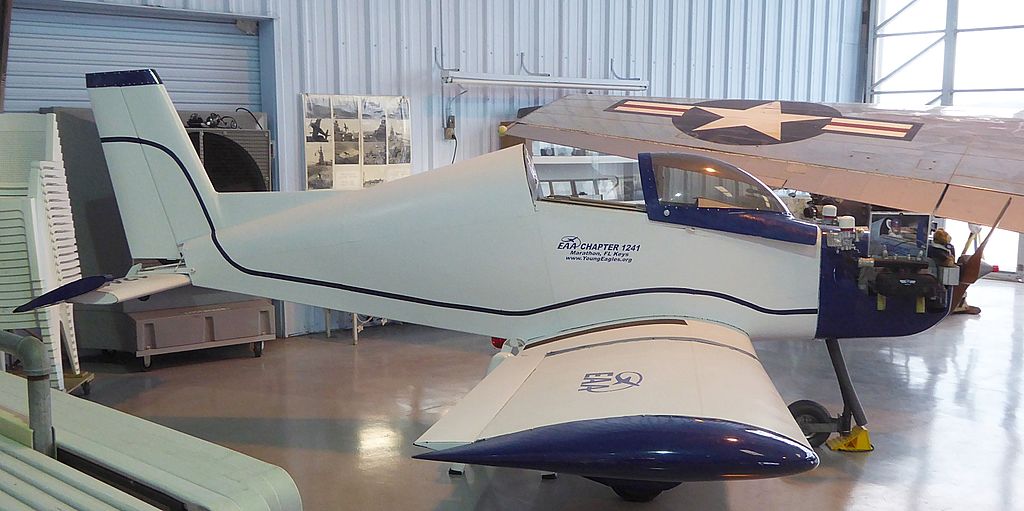 There is no cost to enter the museum, but donations are appreciated to help keep the site running.
The aviation museum is open daily from 10 a.m. until 4 p.m.
Marina
Marathon has a large boating and maritime community.
Crucially, it also has a reasonably large infrastructure to accommodate all of the boats.
Marathon are 1,200 wet boat slips and an additional 1,200 dry slips.
There are various facilities for day-use boaters, transient boaters and live-aboards.
The Marathon City Marina maintains approximately 226 mooring balls and also has some dock space.
Moorings, including dock space and mooring balls, are available on a daily, weekly and monthly basis.
Nearby Boot Key Harbor has a mooring field and a managed anchoring field. There are two dinghy docks and bathroom facilities, including private showers.
There is also coin-operated laundry, parking and storage facilities.
The City maina is located next to a park, and there are many conveniences nearby, including grocery stores, restaurants and more. There is also a public library nearby.
Camping
There are several campgrounds in the Keys near Marathon. Some are private, and some are public state parks.
Grassy Key
Jolly Roger
Curry Hammock State Park
Long Key State Park