Key West is the southernmost key in the Florida Keys archipelago, and the southernmost point of the continental United States.
It's a small island filled with big character, energy and adventure. We hope this guide will help you learn more about Key West, and all that it has to offer.
Location
First of all, Key West is in the state of Florida, in the Florida Keys.
This may seem obvious to many North American readers, but Florida is a popular destination for many international visitors, who may not know where it is.
Key West is part of an island chain called the Florida Keys. The Keys are string of islands which extend down from the south tip of the Florida Peninsula.
Key West is at the end of the island chain, and it's the last Key on the Florida Keys Overseas Highway.
It's also famous for being the southernmost point of the continental United States, and the furthest point south that's accessible via car.
Many people are shocked to learn that Key West is actually closer to Havana, Cuba than Miami. Havana is 105 miles away, and Miami is 161 miles away from Key West
Driving Distances and Times to Key West
Miami to Key West: 161 Miles
Estimated driving time: 3 Hours 38 Minutes
Orlando to Key West: 393 Miles
Estimated Driving Time: 6 Hours 21 Minutes
Tampa to Key West: 425 Miles
Estimated Driving Time: 6 Hours 41 Minutes
Jacksonville to Key West: 503 Miles
Estimated Driving Time: 7 Hours 54 Minutes
Fort Lauderdale to Key West: 189 Miles
Estimated Driving Time: 3 Hours 54 Minutes
Havana, Cuba to Key West: 105 Miles
Overseas Highway
Key West is connected to Miami via the famous Overseas Highway.
This highway crosses a series of 42 bridges which connect the islands. All of the bridges are fixed, there are not any drawbridges between Miami and Key West.
How long is the drive from Miami to Key West?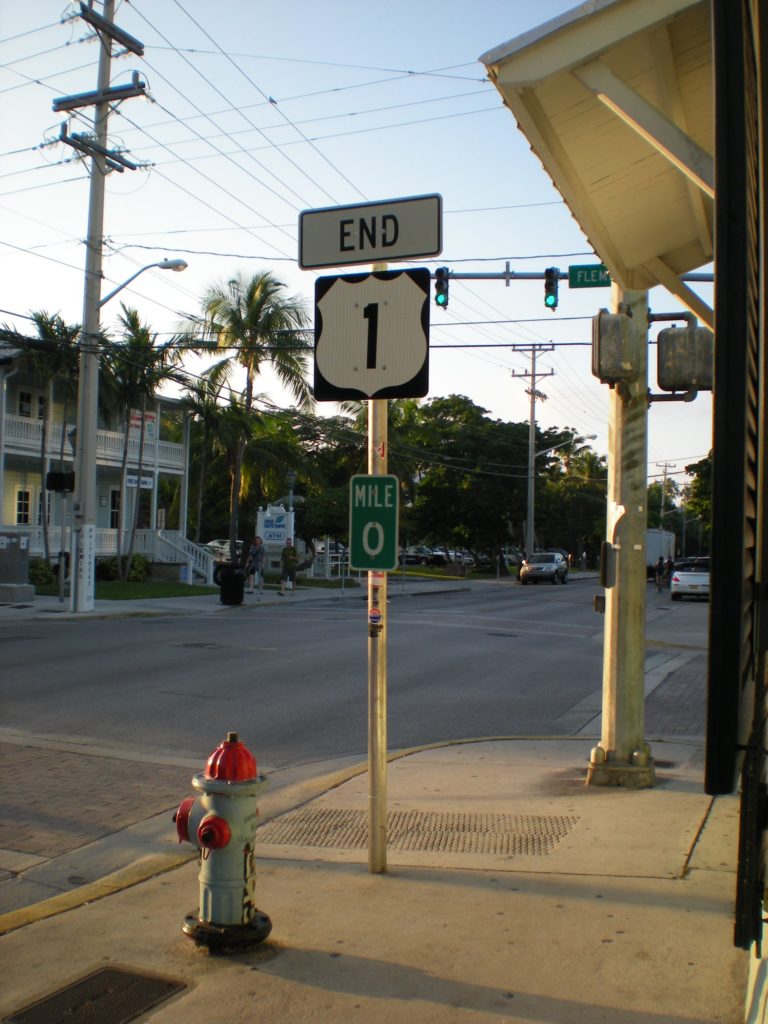 The drive from Miami to Key West is best performed over at least a full day to allow enough time for eating, other activities, and to truly enjoy the drive.
The entire trip from Miami to Key West can take as little as four hours to complete, under ideal circumstances, and if there are no traffic delays. But, ideal circumstances never happen.
There are almost always traffic delays, and visitors will want to stop along the way to take photos, eat, visit attractions, and more. It is best to assume that the drive will almost certainly take more than four hours.
Environment
Key West has one of the most diverse ecosystems in North America.
The island has a subtropical climate, which allows it to support a diverse range of wildlife and marine life, which couldn't survive in colder climate conditions.
The area around Key West has many coral reefs, tropical fish, offshore game fish, exotic reptiles, and more.
To the northwest of Key West, Florida Bay supports one of the most important and complex estuary ecosystems in North America.
The Best Time to Visit Key West
The best time to visit Key West, and the Keys in general, depends on what you are looking for. Each season offers something different, and there are tradeoffs for each.
Best Time for Saving Money
One of the best times to visit is during the shoulder seasons of spring and fall.
During this time the weather is cooler, the risk of hurricanes may be lower, and the islands are less crowded because kids are usually in school.
Because there are fewer visitors, prices for hotels and activities can be lower. Tour and restaurant experiences may be more pleasant due to lower crowds. Because kids are in school, visitors during shoulder season months are usually adults, and there are fewer children.
Visiting Key West during the shoulder seasons does entail some additional risk, as opposed to the more popular summer or winter months.
In the fall, hurricane season may create uncertainty for your travel planning, or even prevent your visit altogether.
In the spring, lingering cold weather or strong late-season cold fronts may make it too cold to swim.
Summer
Visiting Key West during the summer is often the only choice for many visitors, especially families with children.
Summer months can be fun, but the weather is almost guaranteed to be hot, humid and uncomfortable.
If you do visit, be sure to plan your days around the weather. Try to schedule outdoor activities for the morning or late afternoon, when the sun is lowest in the sky, and least intense.
Be sure to stay hydrated, stay in the shade whenever possible, and wear sensible clothing that's designed for the tropics.
Winter
Winter in Key West is magical. The weather is usually cool and dry, and it's definitely the most comfortable time to visit.
It is also one of the busiest times for Key West.
At times, it can feel as though the entire northern hemisphere empties, and everyone heads to the Florida Keys at the same time.
Winter months in the Keys usually have the highest prices for lodging and activities. Restaurants will be busier, and reservations may be required.
Is Key West the Best Florida Key?
Many of the keys have distinct personalities.
Some islands are busy and exciting tourist hotspots, and others feel like sleepy small southern towns, where everything closes down at 8 PM.
Many people consider Key West to be the best key in the Florida Keys because it has the largest variety of things to do. It also has largest number of hotels, and the most nightlife.
But, some people prefer other keys, and don't think that Key West is the best key.
In fact, some people think that Key West is the worst island in the Florida Keys, is over-rated. Common complaints are that it has been ruined by overpopulation, tourism, large cruise ships, and other gripes.
The middle Keys are especially popular with scuba divers, fishermen, and other people who visit the Florida Keys for the outdoor experience, instead of touristy attractions.
Some people would want to go SCUBA diving, and couldn't care less about seeing a mime in Mallory Square.
Many people to stay in a hotel or short term vacation rental in one of the other Florida Keys, which are usually quieter and less busy.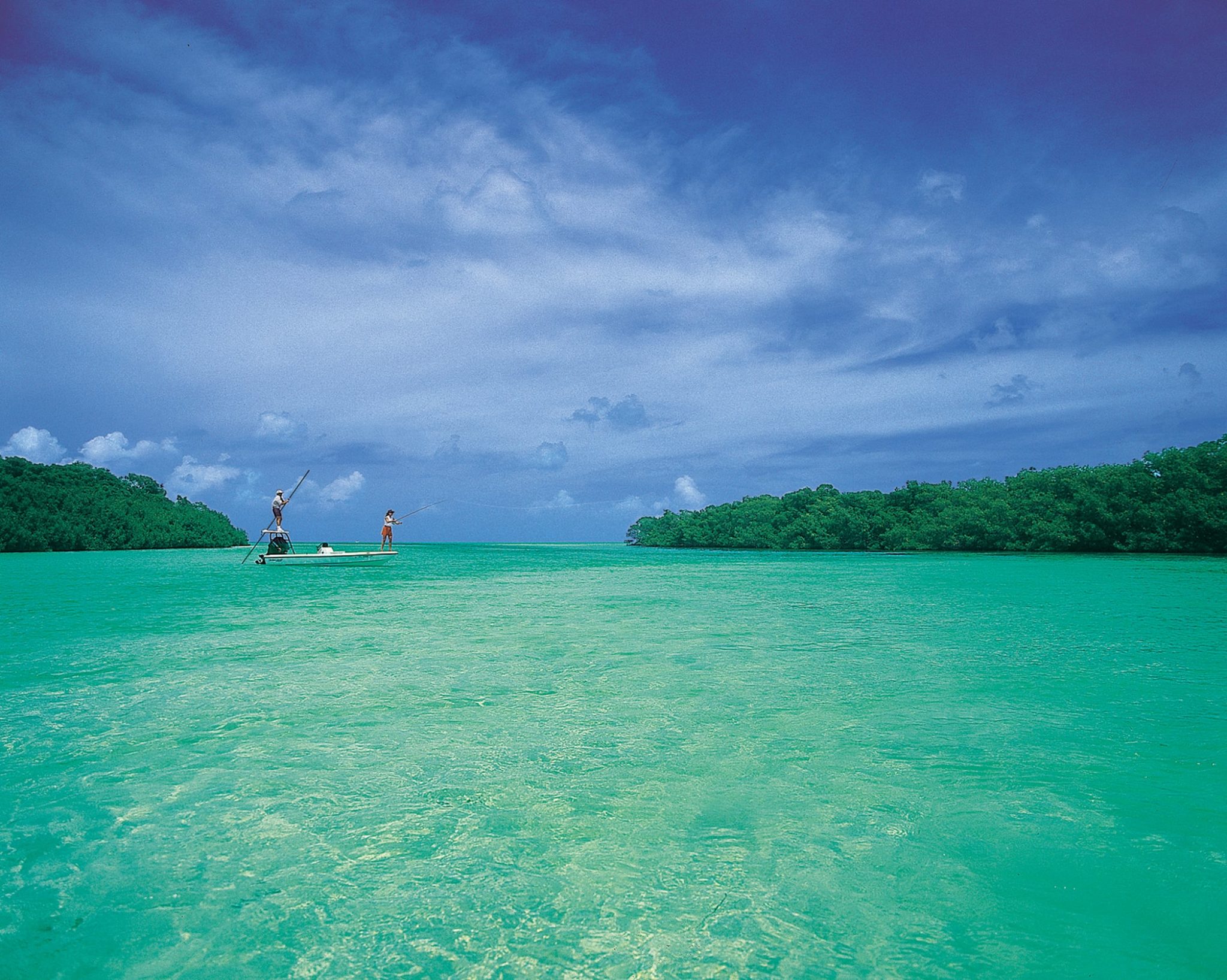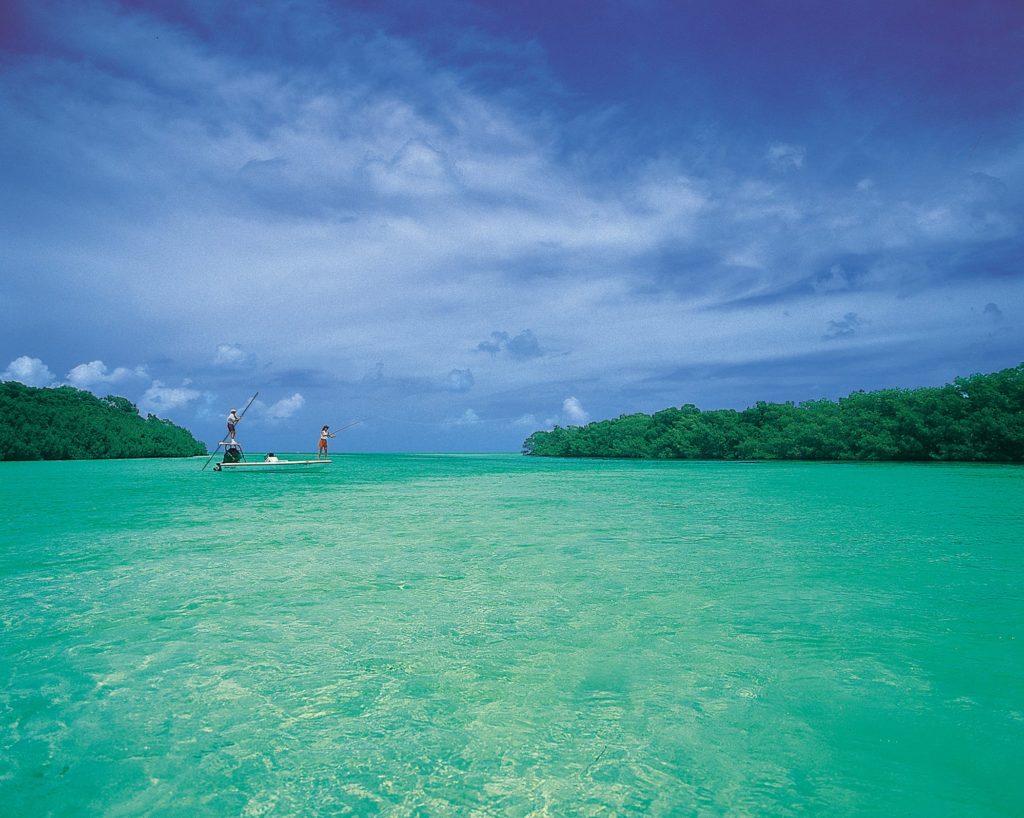 Using this strategy, visitors are able to enjoy all that Key West has to offer during the day, and then travel back to their hotel or vacation rental at night, for a quieter experience.
This strategy can also be a great way to save money while visiting the Keys, since hotels, restaurants, tours and other things to do may be cheaper on other islands besides Key West.
Is Key West family friendly?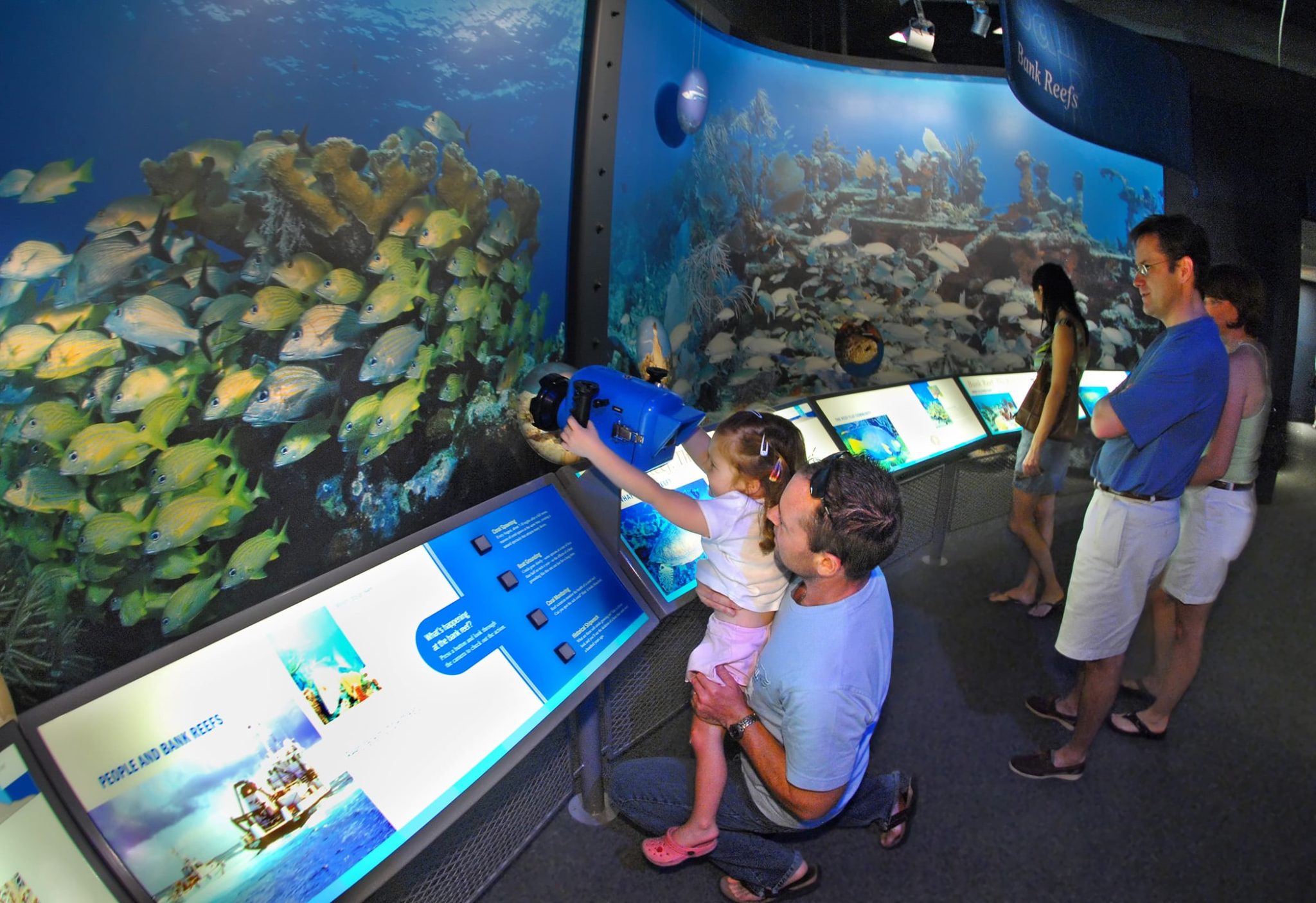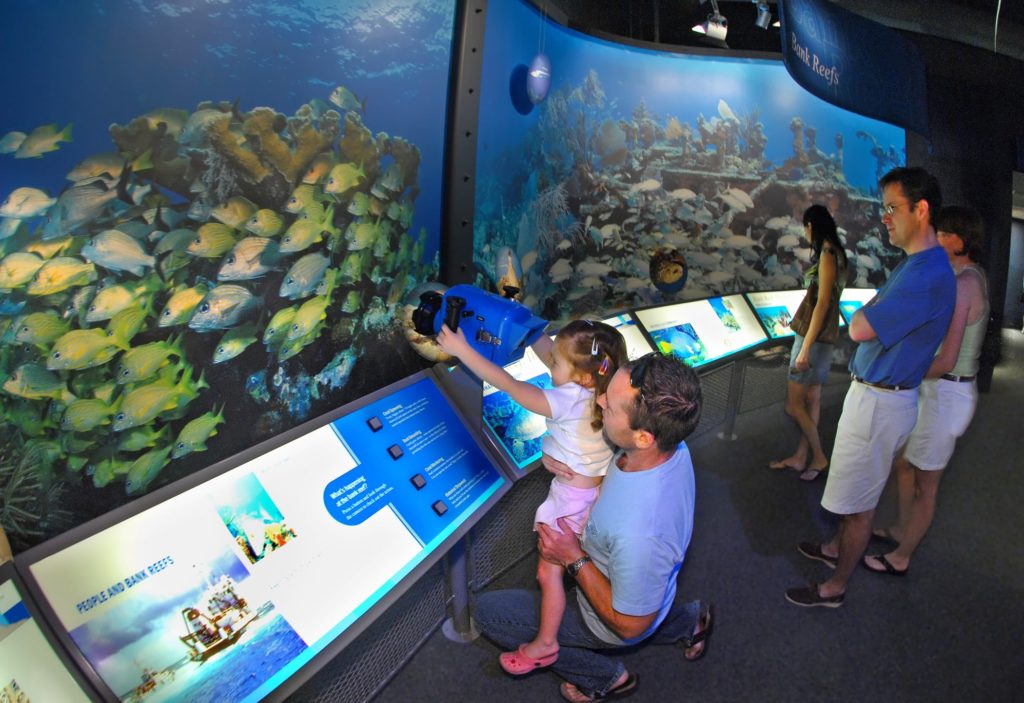 Every year, hundreds of thousands of families visit Key West. Many families come with young children.
Unless they are specifically adult-only, most hotels, tours, restaurants, and other businesses are happy to accomodate children.
But, some activities in the Florida Keys are not family friendly.
Obviously, bars will not allow under-21 people inside. Sometimes, rowdy behavior spills out of bars and into streets. Many bars and restaurants allow loud, drunken behavior and occasional nudity, or rowdy, sexualized behavior.
Visitors should pay attention to the location of bars relative to their hotel; some venues with live music may play loud music, or have loud, drunk patrons late at night.
Key West is famous for its acceptance and celebration of the LGBTQ community. Some events and festivals celebrate human sexuality and may not be appropriate for children.
Beaches in Key West
If you will visit beaches in the Florida Keys, you should know what to expect, to avoid disappointment.
Many people are surprised to learn that the Florida Keys do not have many natural white sand beaches.
In my opinion, there is some deceptive marketing and advertising that misleads tourists who don't know better.
Most of the shoreline in the Florida Keys is comprised of limestone rock, mangrove, and other forms of coastline besides sandy beaches.
The lack of beaches is due to geology and geography, especially the presence of the Florida Barrier Reef.
There are some white sandy beaches, but they are relatively uncommon, and are man-made.
Florida Barrier Reef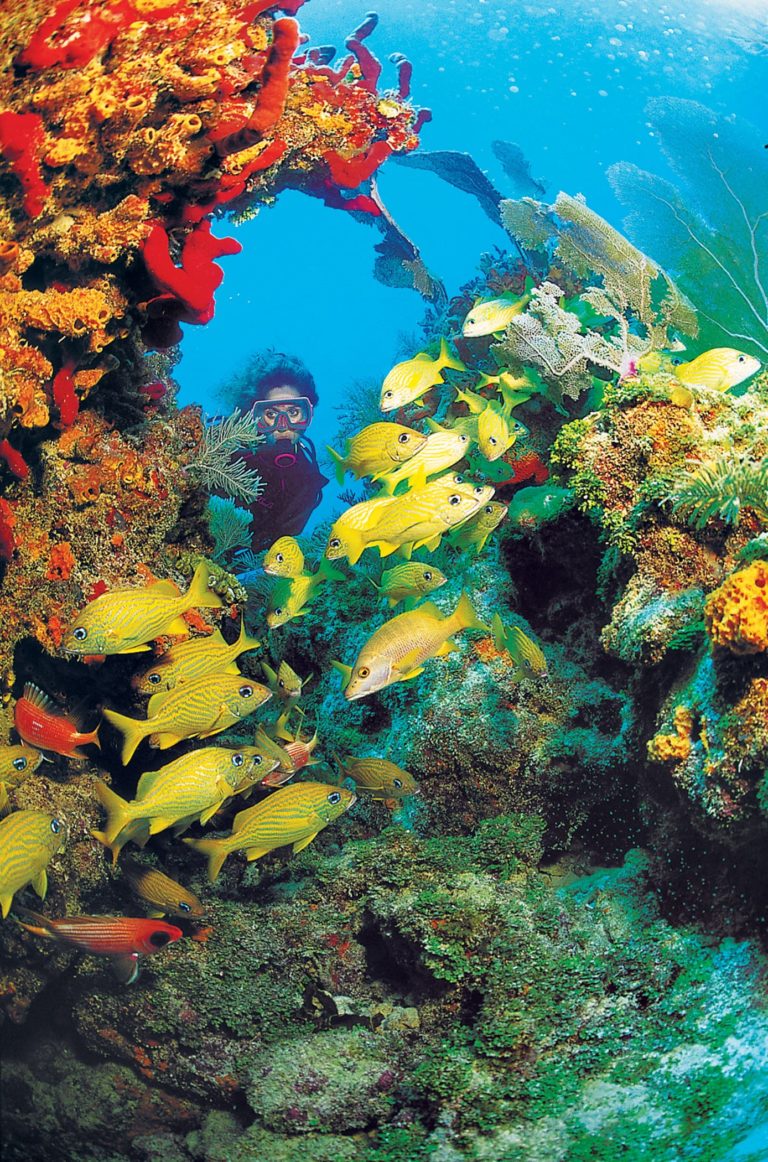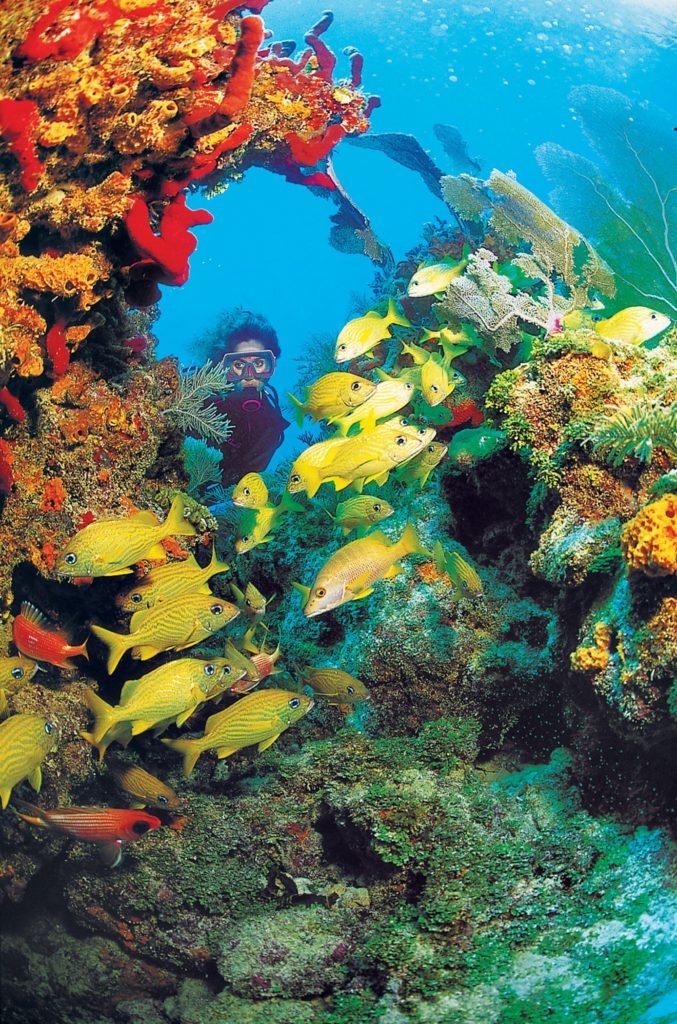 There is a large series of reefs in the Florida Keys called the Florida Barrier Reef.
The Florida Barrier Reef is very large. It generally runs from north to south, and covers a huge area. It stretches all the way from Key Largo near Miami, down to the Dry Tortugas.
The reefs are made of living coral and algae, as well as sand that has been deposited on top for millions of years.
The reef protects the island chain from violent ocean waves. Without the waves, shoreline erosion is minimized, which means that there are no white sandy beaches.
Cost of Visiting
Visiting Key West is usually very expensive.
Everything in Key West — tours, hotels, restaurants, and everything else — is usually more expensive than in mainland Florida.
This is because the cost of living is expensive in Key West, and because there is almost always high demand and low supply for everything on the island.
But, there are ways to make a trip to Key West more affordable. Many travelers seek creative solutions to save money, like using hotel and credit card reward programs.
Many budget travelers also share costs with travel companions. Traveling with friends can make a vacation more fun, and sharing travel costs can add up when you consider the savings of a shared hotel room, groceries, Uber rides, and more.
Food prices in Key West, especially in restaurants, are usually higher than on mainland Florida. This is especially true for sea food and touristy restaurants, where diners are willing to spend more, and often don't know that they are being ripped off.
The prices are higher because of several factors. The real estate is more expensive, the restaurant operating costs are generally higher, and restaurant operators know that tourists will pay the higher prices.
Sadly, the food quality in many tourist traps is also not very good.
Many restaurants offer discounts to friends and other local residents, especially those who work in the hospitality industry.
Beaches on Key West
Many visitors are surprised, and often disappointed, to learn that Key West does not have very good beaches. But, there are a few spots which are worth checking out.
Fort Zachary Taylor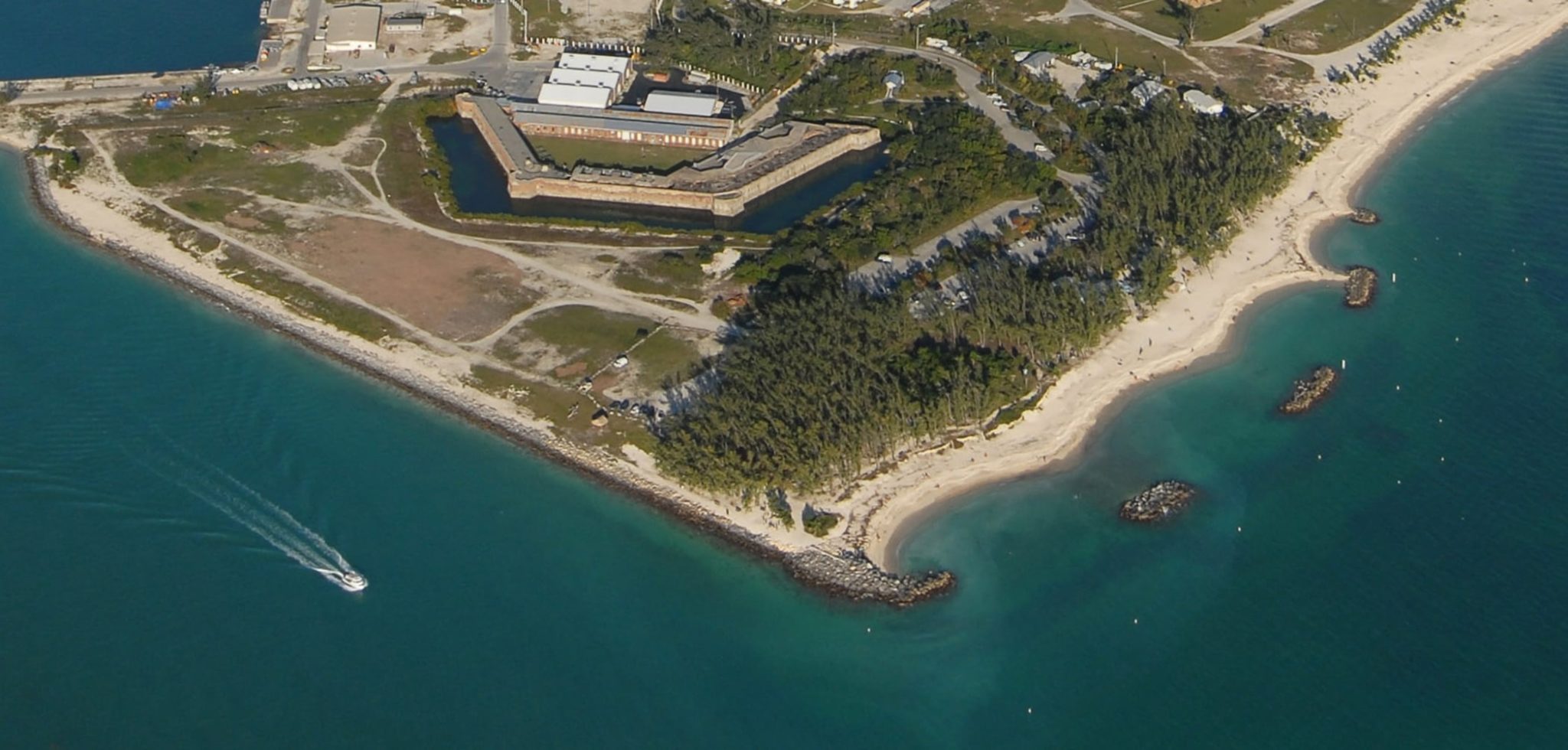 Fort Zachary Taylor has one of the best beaches in Key West, and it has some of the best snorkeling from the beach in all of the Florida Keys.
If you take this route, you should know that there isn't much to see, besides tropical fish. They usually hang out around rocks and other underwater obstructions.
If you do snorkel without taking a professional tour, be sure to follow good safety practices. Never swim or snorkel alone, be aware of the many dangers of ocean swimming, and be extremely careful of boat traffic.
If you have any doubts, it's best to consult a lifeguard, or just choose to play it safe and avoid risk.
Smathers Beach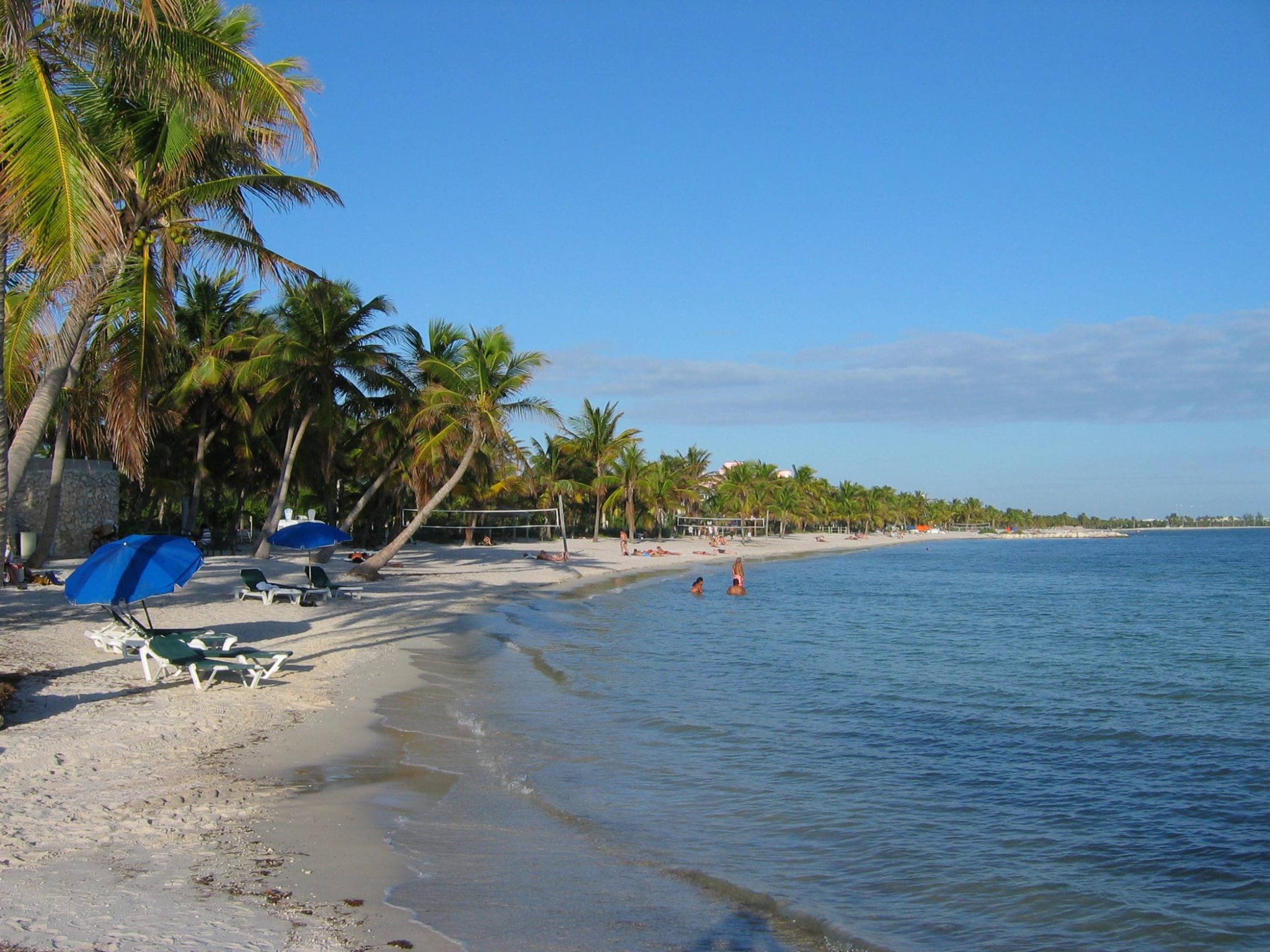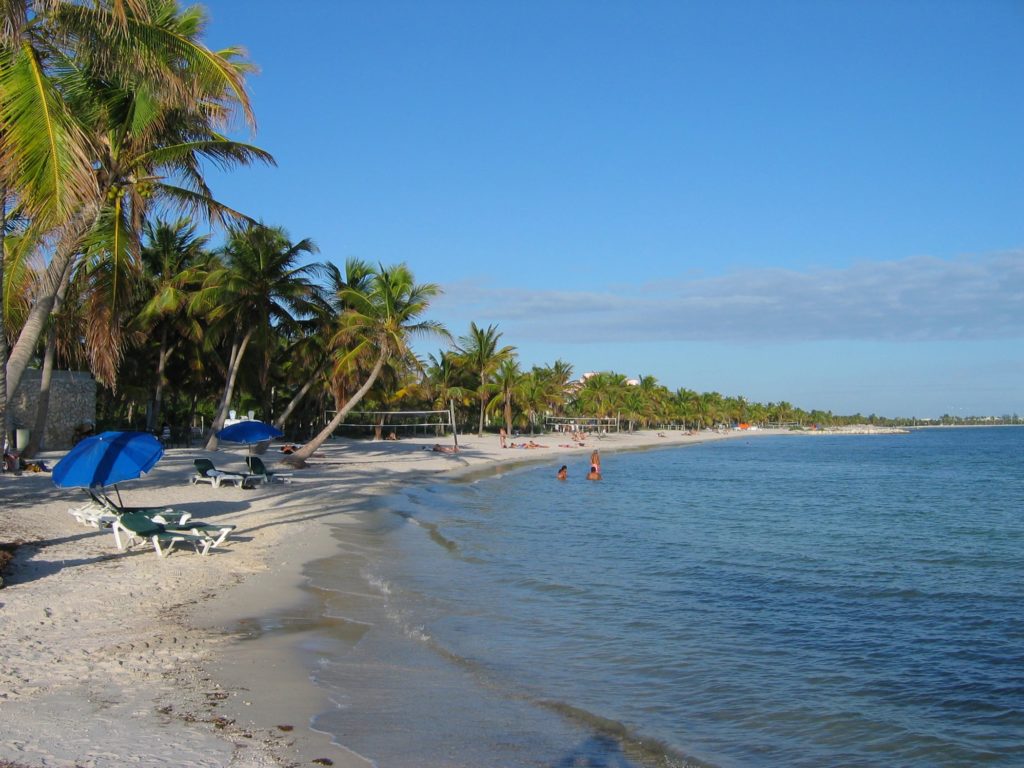 Smathers Beach is one of the best beaches on Key West. The main attraction is that has a long stretch of white beach sand.
Visitors can bring their own chairs and umbrellas, or rent them from licensed vendors.
There are also food options, kayak and paddle board rentals, water sports, and more. There is a designated swimming area.
Some people are disappointed by Smathers Beach. Like all natural bodies of water and oceans, the the beach experience at Smathers Beach can vary dramatically based on the season, and other conditions.
City crews regularly clean seaweed from Smathers Beach, but it can still accumulate faster than they can remove it. Seaweed can often smell bad, because it is filled with living organisms.
Smathers Beach is a man-made beach. Sand is transported in from other beaches. The sand must be refreshed every other year because it's constantly carried away by storms, wave action and hurricanes.
The water clarity and ocean conditions can vary dramatically based on season and local weather conditions.
The water can be clean and clear at times, and may be murky and uninviting at other times. Some seasons also bring jellyfish and other natural hazards. Be sure to pay attention to lifeguards and remain aware of your surroundings!
Things to Do in Key West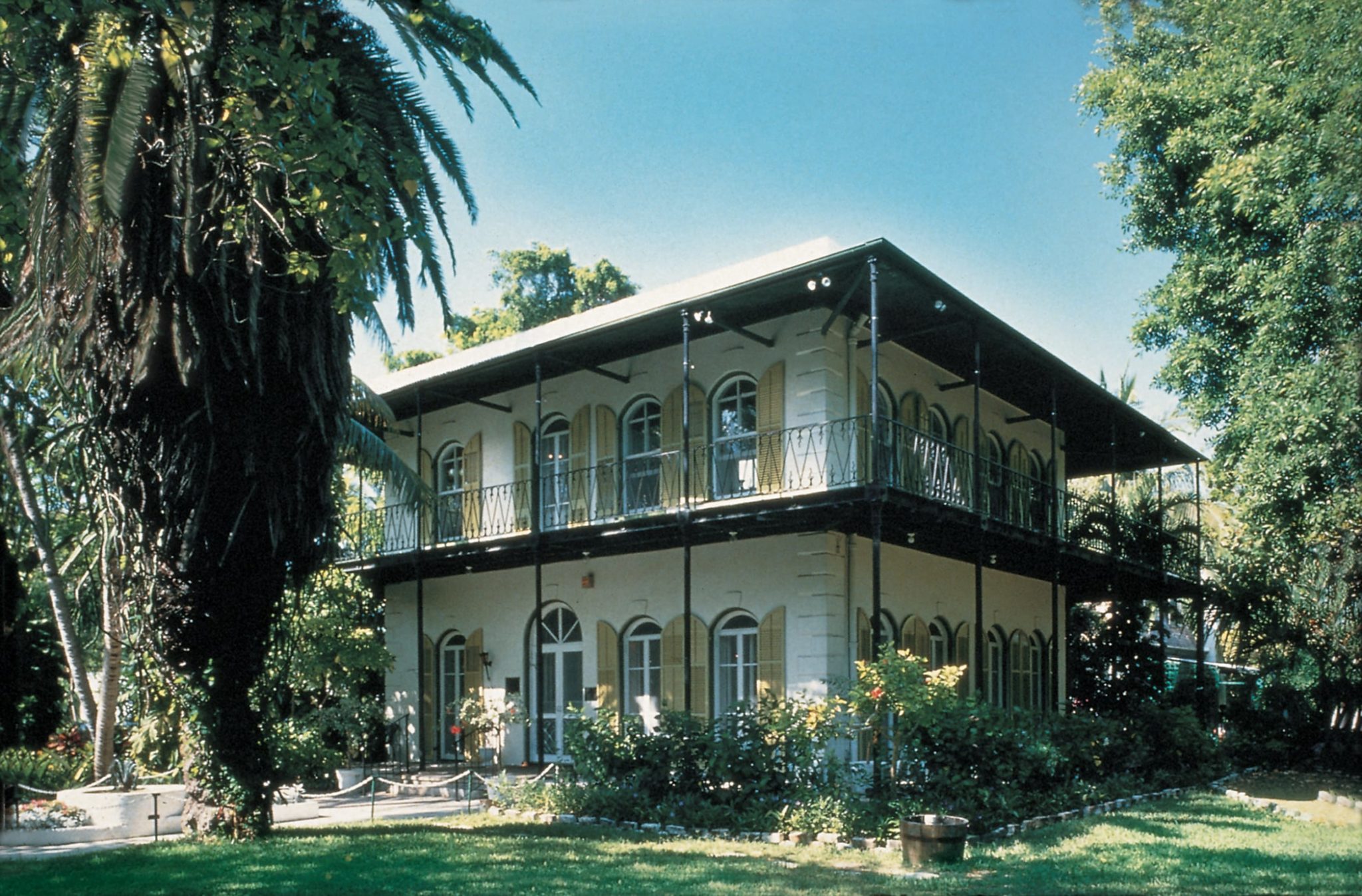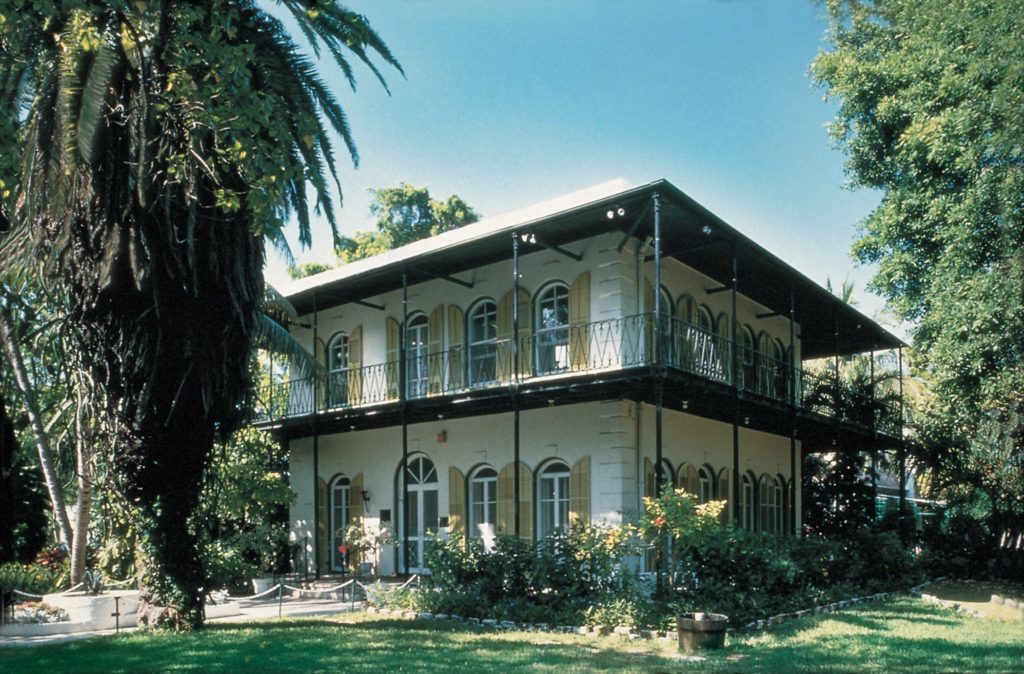 Snorkeling is one of the best activities in Key West, and the Florida Keys.
Visitors have the choice of beach snorkeling in some limited spots, or heading offshore on a snorkeling tour.
Without a doubt, the offshore snorkeling experiences offer the best snorkeling experience. But, they are often very expensive, and may be out of reach for budget travelers.
If you take a snorkeling tour, you will probably be taken on a tour of the offshore reefs on the Florida Barrier Reef.
You will see schools of tropical fish, and may also see sharks, eels, rays and other exciting marine life.
There are also some places where you can snorkel from shore, without buying a tour.
Mallory Square
Every night, hoards of people gather in Mallory Square. It is one of the best and most famous attractions on Key West.
It can feel like a giant open air theater. Almost every night, more than a 100 street performers perform nightly shows.
There are jugglers, mimes, musicians, and more. The performances are generally best during busy tourist times, and between Thursday and Sunday, when crowds are larger.
Scuba Diving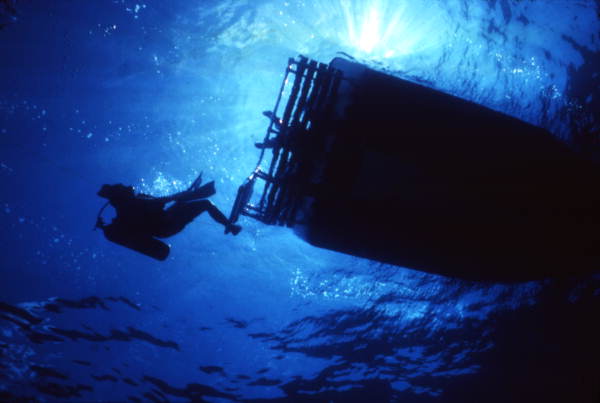 Key West is one of the best dive spots in Florida because it offers so many options for scuba divers.
There are several world-famous shipwrecks, including the Vandenberg Wreck and the Cayman Salvage Master, among others.
There is also very high competition among SCUBA dive shops, which helps keep prices lower.
Safety in Key West
Key West is generally a safe place to visit, although visitors should remain aware of their surroundings and take basic precautions at all times.
Visitors should be especially aware of their surroundings at night, and should avoid becoming intoxicated.
Besides crime, visitors should also be aware of the risk of injury while walking, swimming, biking, or doing other activities that are popular with vacationers.