Mexico Beach is a quiet beachside town in the Florida Panhandle. It is a hidden gem and a last remnant of "Old Florida" in a region known as the Emerald Coast.
Mexico Beach is known for its laid-back lifestyle, white sand beaches, clear waters and abundant wildlife.
Mexico Beach has a small-town feel and a tight-knit community. It is famously proud of its slow-paced lifestyle, and of having no traffic lights.
The town, and region, is especially loved by people who want to escape the commercialized, crowded "party beaches" in nearby Panama City.
Mexico Beach is a favorite destination for many Florida locals and out-of-state visitors.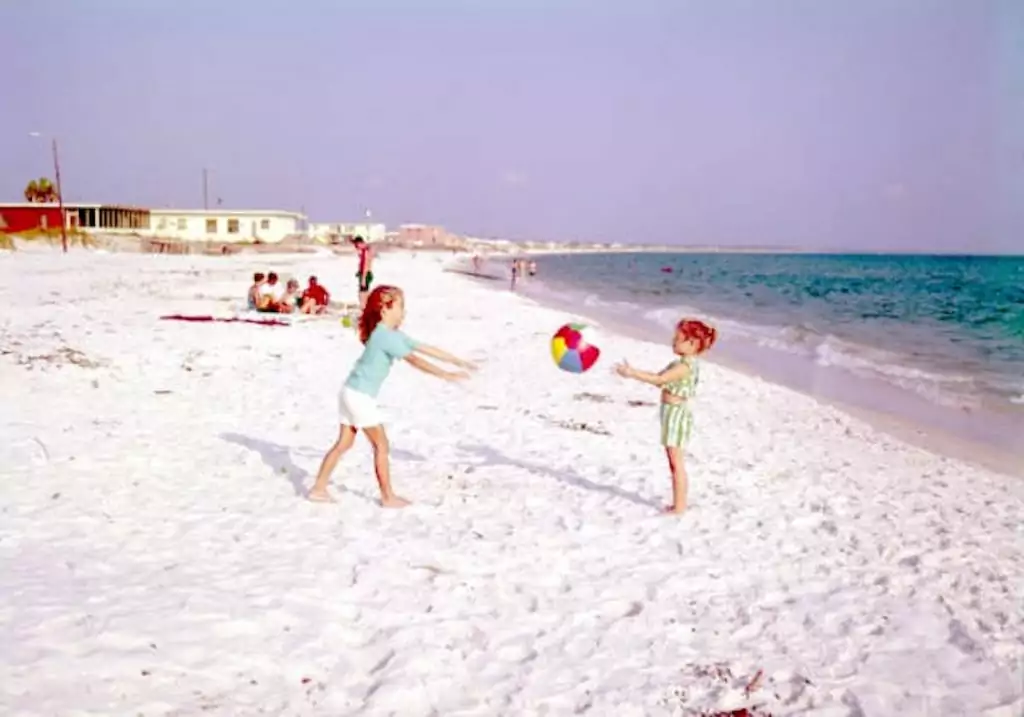 Many families return year after year, and have established multi-generational vacation traditions around the town.
The city of Mexico Beach is still recovering from a devastating hurricane (Michael) which caused massive destruction in 2018.
Today the town is in the process of rebuilding, and is currently a fraction of what it once was. But, the town is open for business, and visitors still come to enjoy its beautiful beaches, nature and ecotourism activities.
Location
Mexico Beach is located in the Florida Panhandle, about 45 minutes from Panama City. It's part of a 100-mile stretch of coastline known as Florida's Emerald Coast.
Mexico Beach is located within a short driving distance from many other popular cities in the Florida Panhandle.
Nearby Cities
Panama City
Destin
Cape San Blas
St. George Island
Apalachicola
Port St. Joe
Mexico Beach is located in Bay County.
Things To Do
The city of Mexico Beach is still rebuilding after being destroyed by Hurricane Michael in 2018.
At the time of this writing, only 40% of the city has been rebuilt. Visitors need not worry though, there are still many options for a relaxing and memorable vacation.
Beaches, water recreation rentals, and eco-tours are all open for business.
Lodging
There are reduced options for lodging in Mexico City as the city rebuilds, but there are still many options to choose from, including hotels, vacation rentals and RV parks.
There are a number of established hotels in the area which existed before the storm. There are also many independently-operated vacation rentals in the area.
Many vacation rentals are newly built because the previous structures were destroyed in Hurricane Michael.
Notable lodging options include:
El Governor Motel
Gulf View Motel
Driftwood Inn
Buena Vista Motel
El Governor RV Campground
Rustic Sands Resort Campground
Red Tide
In recent years Mexico Beach has struggled with Red Tide outbreaks, along with many beach towns in Florida.
One visitor described their experience with red tide in 2018, before Hurricane Michael.
The visitors said that red tide was visible in the area, with dark water and dead fish everywhere around the pier. The smell was of rotting fish was strong and unpleasant, and the beaches were empty.
Pier
Historically Mexico Beach had a long fishing pier. It, along with much of the town, was destroyed in 2018 during Hurricane Michael.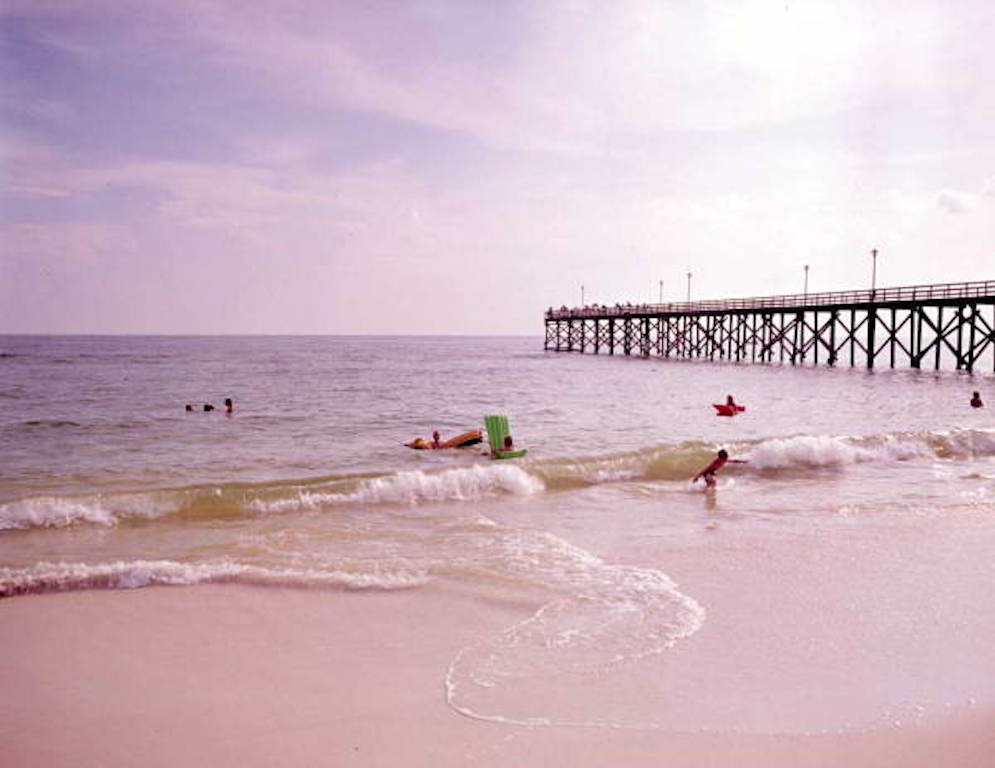 The pier was a popular place for fishing and observing wildlife. The ​​pier is now in the process of being rebuilt.
Fishing
Fishing is very popular at Mexico Beach. While the pier is still under construction, there are several fishing charters operating in the city.
Beach and shore fishing is also allowed in certain areas, subject to restrictions.
The fishing charter industry thrives in this region because of the rich fishing grounds and great access to deep waters which are found just offshore.
The fishing grounds have a "hard" bottom and there are numerous artificial reefs which allow fish populations to thrive.
The waters off Mexico Beach are home to a variety of fish species, including:
Red Snapper
Spanish Mackerel
Pompano
Grouper
Mahi Mahi
And many others
Restaurants
There are a limited number of restaurants in Mexico Beach, especially compared to before the storm.
Food options currently include a variety of food trucks, casual restaurants ranging from pizza to casual seafood restaurants.
There are also a number of coffee shops, ice cream parlors, and small beachside markets.
Popular restaurants in Mexico Beach include:
Bird Dog's
Caribbean Coffee and Cafe
Crazy Beach Pizza
Killer Seafood
Mango Marley's
Mexico Beach Market
Mexico Beach Sweets
Shell Shack
Beaches
The city of Mexico Beach is home to some of the most beautiful beaches in Florida. They are known for their soft sugar sand, clear emerald waters, and colorful seashells.
There are almost 5 miles of public beaches in Mexico Beach. There is generally a large amount of parking for beach access points, which are found along coastal Highway 98.
The beaches are a great place to spot Florida wildlife, including dolphins, sea turtles, crabs, starfish, and many species of shorebirds.
Activities and Rentals
A variety of beachside vendors offer water recreation activities in Mexico Beach, and surrounding areas.
Popular rentals include:
Kayaks
Paddleboards
Surfboards
Jet skis
Guided parasailing and kitesurfing tours are also available, along with many other things to do.
Boating
Mexico Beach is very convenient for boaters and is a popular boating destination.
The city of Mexico Beach has a newly rebuilt marina with boat slips for rent. There are also public access boat ramps which offer easy access to the Gulf of Mexico.
Scuba Diving and Snorkeling
The waters off Mexico Beach are also very popular with divers and snorkelers. Several unique dive sites can be found from 2-30 miles offshore.
The region offers some of the best scuba diving in the Gulf of Mexico. Dive sites range from shipwreck sites and natural "hard bottom" reefs to an expansive collection of artificial reefs.
The Mexico Beach Artificial Reef Association began in 1997 to aid in local conservation efforts. The organization has created more than 150 artificial reefs in the area to promote biodiversity.
These artificial reefs now teem with fish and have become a popular destination for diving, snorkeling, and fishing.
Ecotourism
Mexico Beach has a diverse wildlife population, and is a popular destination for ecotourism.
There are several hiking trails in nearby wildlife preserves where birds, deer, tortoises, armadillos, and bears can be seen.
Dolphins, sharks and other marine life can often be seen in the clear waters off of Mexico beach.
Paddling on one of the nearby rivers can offer visitors a glimpse of manatees, turtles, alligators, and river otters.
Mexico Beach is a designated bird sanctuary, and is part of the Great Florida Birding and Wildlife Trail.
The region is home to hundreds of species of birds, including shorebirds, songbirds, and birds of prey. It's also an important resting point for migratory birds.
Mexico Beach is an important nesting site for sea turtles. The city has rules to help protect sea turtle nesting.
Weddings
Mexico Beach is a popular destination for weddings. Its beautiful white sand beaches, crystal clear waters and colorful sunsets are among the most beautiful in Florida.
There are many local wedding planning services, photographers, caterers, and other vendors within the city.
Weddings range from small elopements to large wedding affairs with 300 people or more.
Weather and Climate
Mexico Beach is part of a humid subtropical climate. The weather remains warm for most of the year, but has some of the coldest winter weather in Florida.
Average high temperatures are typically in the 70s and 80s for most of the year, although winters can become truly cold.
Summer weather in Mexico Beach is very humid and hot. Temperatures routinely reach up to the 90s; heat is made worse due to extremely high levels of humidity.
Summer heat is often lower on the coastline because of a strong sea breeze which usually blows from the south.
Winters are generally mild, although winter weather is among the coldest in Florida.
Winter temperatures usually range from the 40s to 60s.
This area of Florida can see freezing temperatures, especially during strong cold fronts which typically occur from December through March.
Rain can occur at any time, but winter is typically dry, and summers are generally "wet".
Strong afternoon thunderstorms and heavy downpours are common, and occur almost daily in summer months from late June through September.
The "shoulder seasons" of spring and fall are often the best times to visit the Florida Panhandle, and offer lovely weather and fewer crowds.
Living In Mexico Beach
Local residents say that Mexico Beach is a lovely place to live.
Residents love the location, mild weather and the people, who are generally warm and friendly.
Mexico Beach is a very small town with a population of approximately 1,000 people as of 2022.
The town was larger before it was destroyed in 2018. The population of Bay County decreased noticeably after Hurricane Michael.
Mexico Beach is on a path to rebuild but progress is slow. The city faces numerous challenges as it rebuilds, including a lack of housing stock in the area.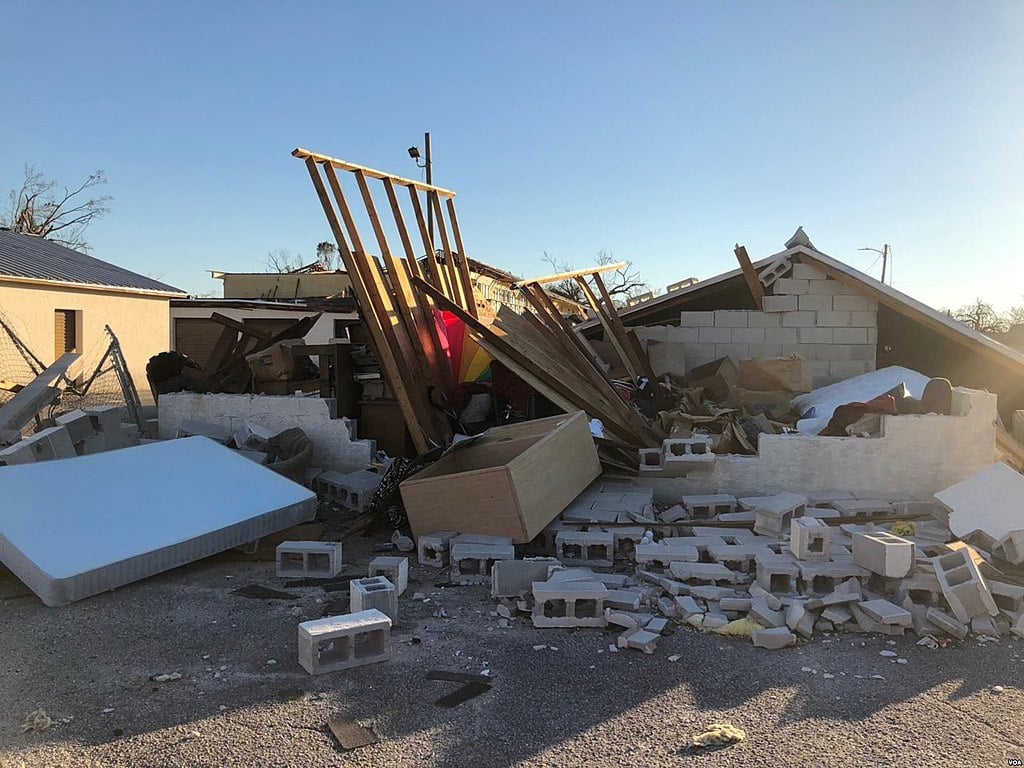 Aside from the tourism industry Mexico Beach has a rather limited economy, with few job opportunities.
Many residents appreciate the "mom and pop" feel of many of the town's small businesses. Most of the town's restaurants and shops are locally owned and operated.
While many love the small-town feel and local shops, some say that the town could benefit from major grocery chains and retailers.
Pros and Cons
Pros
Mexico Beach has beautiful beaches that are quiet and relaxing.
The town itself is quiet, charming, and generally a safe place to be.
Mexico Beach has enjoyable weather and an abundance of outdoor recreation.
Cons
Mexico Beach is being rebuilt, with less than half the city fully functioning due to Hurricane Michael.
There are no major grocery chains or large retailers in Mexico Beach.
While necessary to rebuild, the constant construction is a source of frustration for some.
History
Like most of Florida, the area around Mexico Beach was inhabited by native Americans and Paleo Indians for many thousands of years before western settlers.
In the 1500s the region was ruled by the Apalachee tribe, which successfully repelled the first waves of Spanish explorers.
The native American eventually succumbed to later incursions, which returned with greater numbers of soldiers.
Mexico Beach remained largely unsettled for the next several hundred years while Florida saw numerous rulers, including France, Great Britain, Spain, and eventually the United States.
Mexico Beach played a surprising role in World War II, as it supported the U.S. merchant marine effort in the Gulf of Mexico.
German U-boats sank numerous boats off of the shores of Mexico Beach. Many shipwrecks have become artificial reefs, and are popular scuba diving sites today.
The town grew along with other towns in the region after Highway 98 was completed in the 1930s, allowing access into the region which was previously isolated.
Highway 98 connected major cities in the Florida Panhandle, along with Alabama and Mississippi.
In 1946 a group of local businessmen purchased 1,850 acres and began developing the area.
Mexico Beach continued growing in popularity during the post-war period of the 1950s and 1960s.
The city was officially founded and incorporated in 1967, and took the name of Mexico Beach. The beach town, along with surrounding towns, became known for its excellent sport fishing grounds.
The area was highly desirable because deep water could be found within a short distance from shore. Fishing tourism was, and and still is, one of the biggest draws to Mexico Beach.
Over the years Mexico Beach remained an idyllic beachside town. It was popular with tourists and local residents alike. It has been nicknamed "The Unforgettable Coast".
Tragically Mexico Beach took a direct hit from a powerful Category 5 Hurricane in 2018.
The town sustained so much damage that it was described as being "wiped out" and "ground zero" by the acting FEMA Director at the time.
Hundreds of homes and businesses were lost, and the majority of the town was rendered inoperable.
Rebuilding efforts began right away, and continue to this day.
In addition to rebuilding homes and businesses, the city is working to improve its infrastructure and build resilience to withstand future storms.
Mexico Beach has several newly-built public facilities, including parks, a welcome center, a marina, with more to come.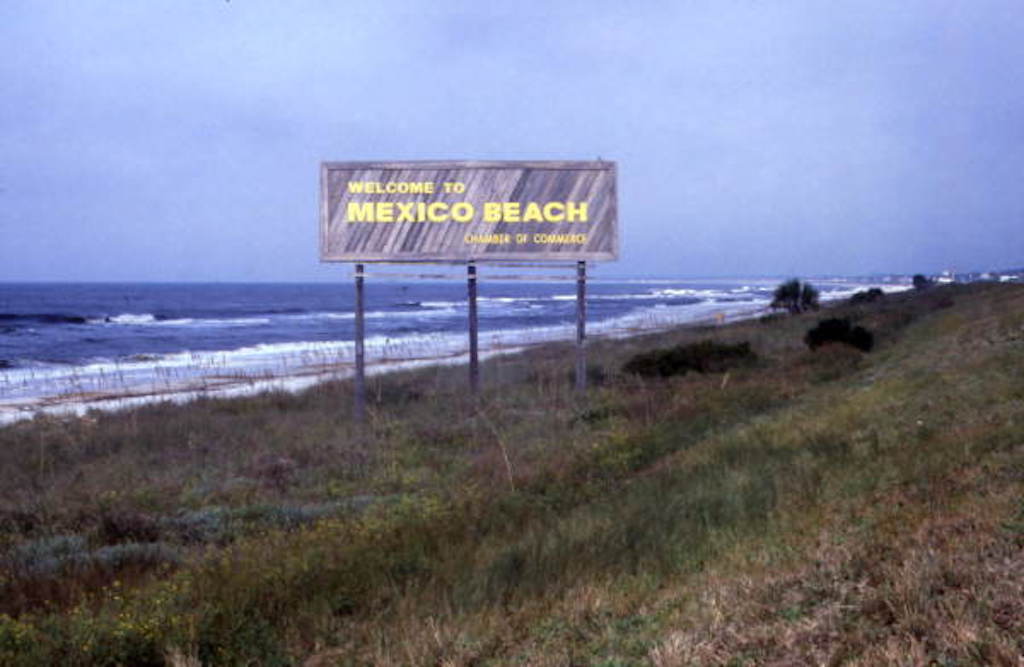 Final Thoughts
We hope you enjoyed this guide to Mexico Beach. Please let us know if we should add anything!