Madeira Beach is a small beach town on Florida's central Gulf of Mexico coast.
Madeira Beach is known for its long, beautiful sandy beaches and its most popular attraction, Johns Pass Village.
Johns Pass Village is a lively waterfront boardwalk with a variety of shops, restaurants, activities, boat tours and more. It's also the site of the annual Johns Pass Seafood Festival, which is held every January.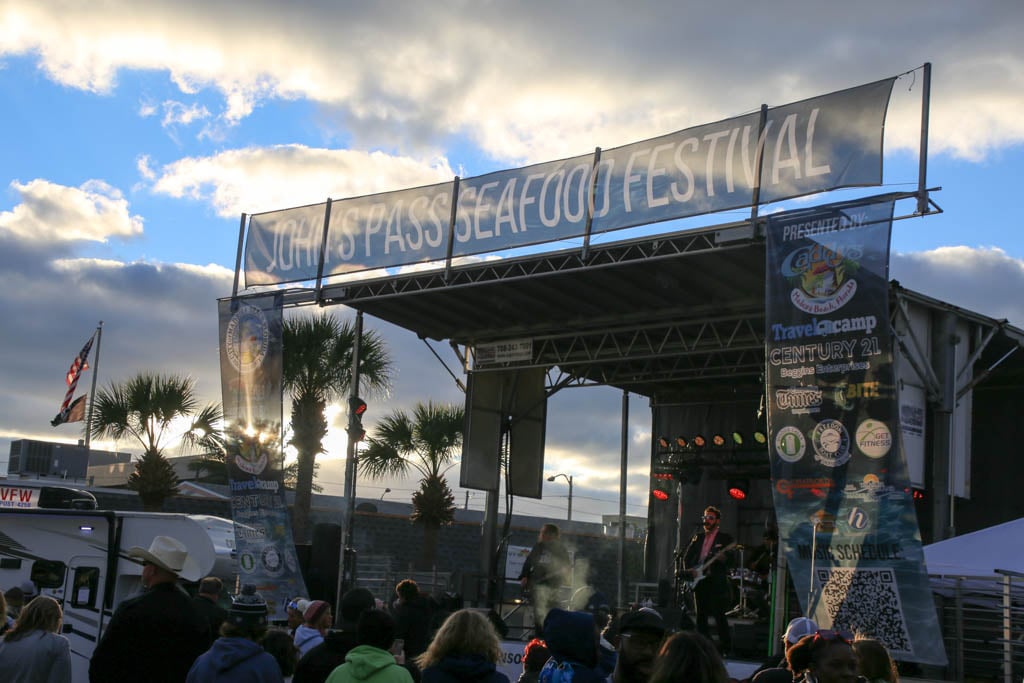 Location
Madeira Beach is located on a barrier island, in a string of other barrier islands and popular beach communities.
Redington Beach is located to the north, on the same barrier island. Treasure Island is located to the south, across a bridge and the waters of Johns Pass.
Madeira Beach is located near several major cities, including Clearwater to the north, Saint Petersburg to the southeast and Tampa to the east.
Parking
If you visit Madeira Beach, be warned that parking is a major issue. Many visitors complain of aggressive parking enforcement and sometimes confusing parking regulations, resulting in expensive fines.
Things to do
There are many things to do in Madeira Beach because it's a popular tourist destination.
By far the most popular thing to do in Madeira Beach is to visit the beach, dine in beachfront restaurants and bars, or do watersports. But, there are a number of other things to do in Madeira Beach and nearby.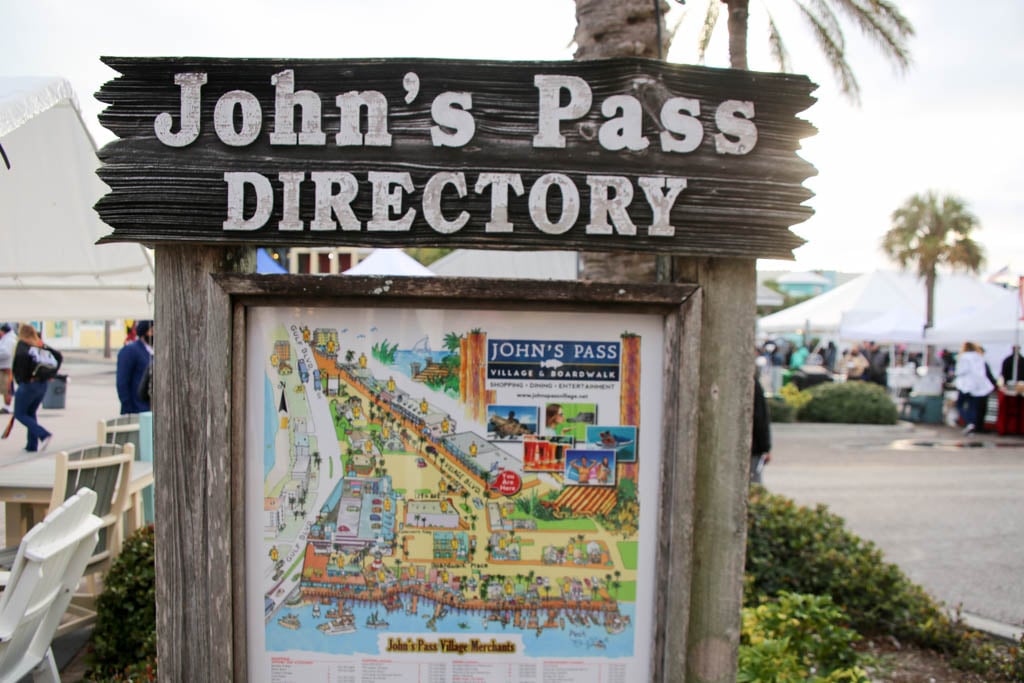 John's Pass Sandbar
John's Pass Village and Boardwalk
Alligator and Wildlife Discovery Center
Hubbard's Marina, Dolphin Quest
The Pirate Ship Royal Conquest
Beaches
Madeira Beach is known for its wide white sand beaches, crystal clear waters, and beautiful sunsets. Most people who visit Madeira Beach come for the beaches.
The large, wide beaches are often empty during off-peak times, especially during cold winter months.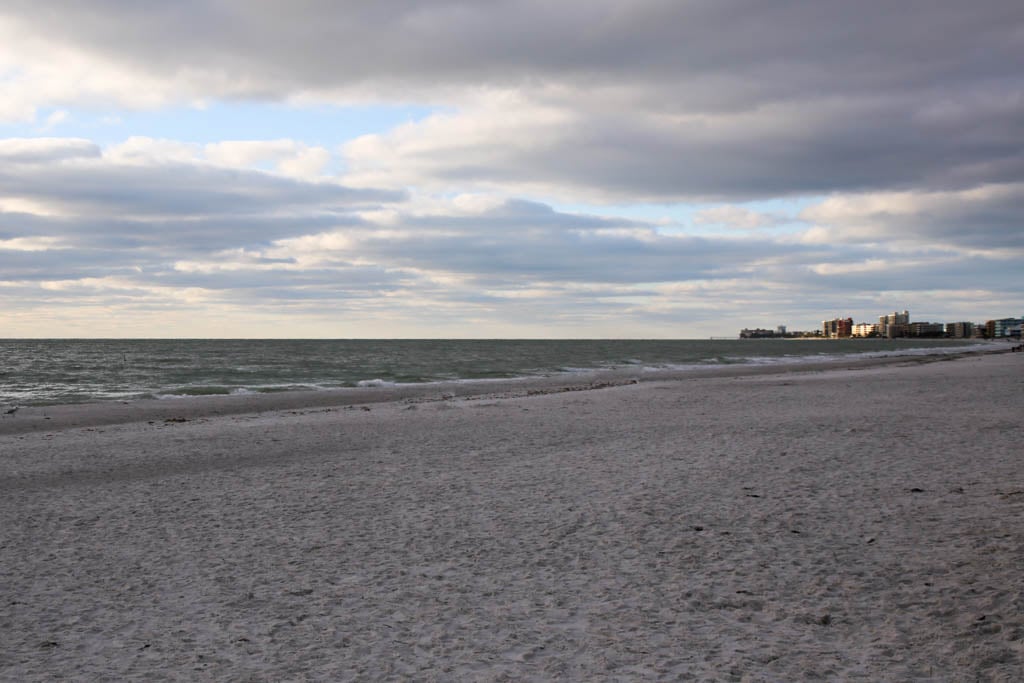 But, the beaches are often crowded and lively in the spring and summer months.
John's Pass Village and Boardwalk
John's Pass Village is an extremely popular spot for its shopping, restaurants, bars and Hubbard's Marina.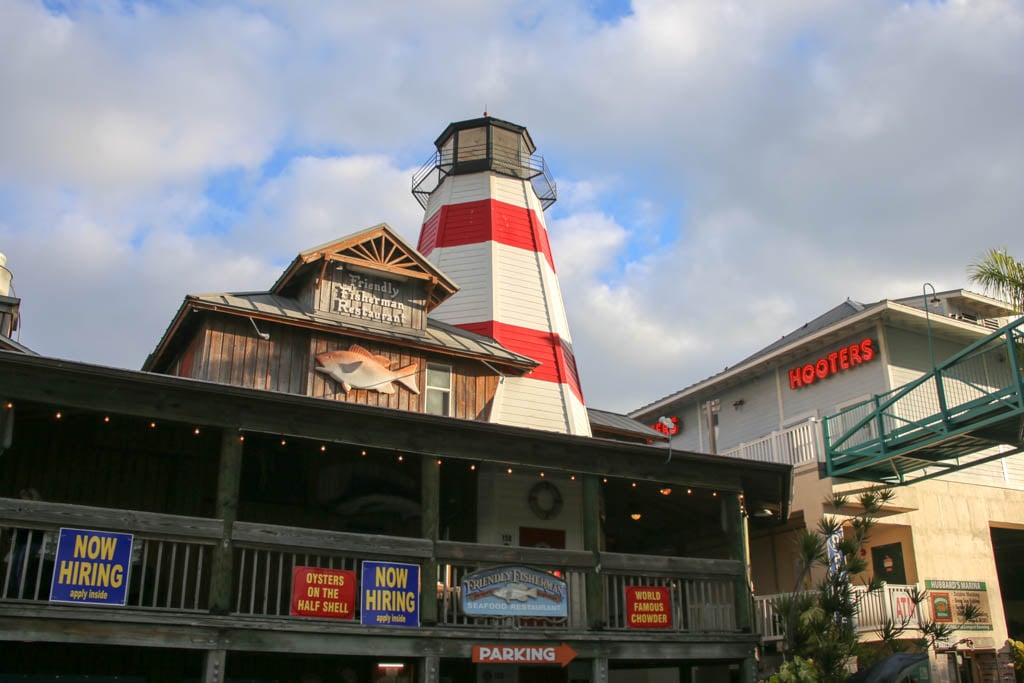 The boardwalk is a nice place to walk around, people-watch and view the waterways of Johns Pass and Boca Ciega Bay. Johns Pass Village also has convenient pedestrian access to the beach across the street.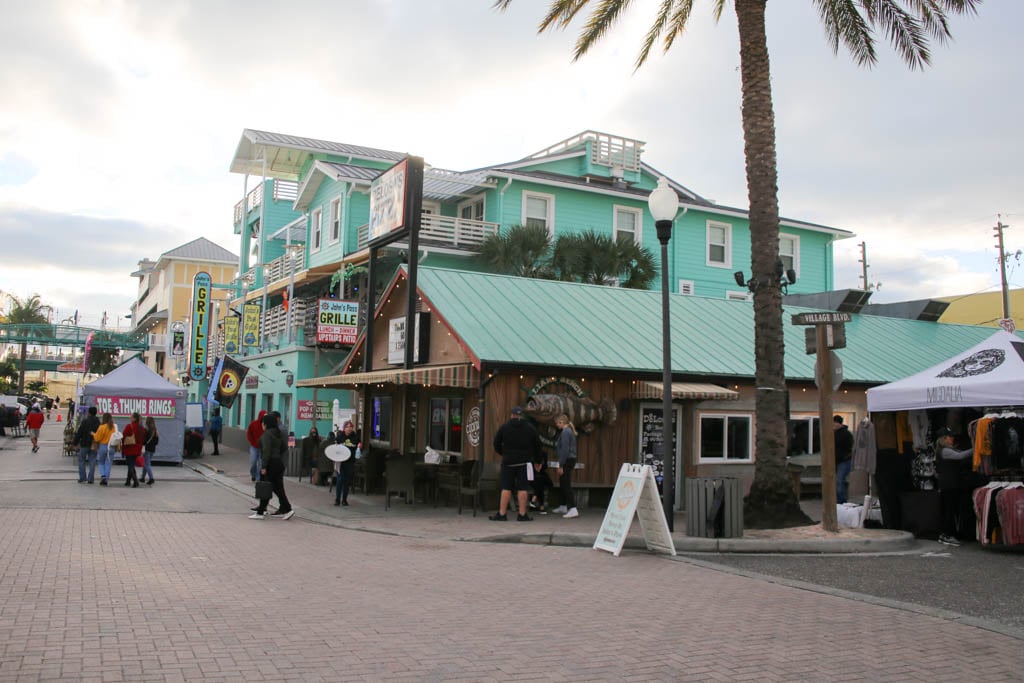 Johns Pass Sandbar
The Johns Pass Sandbar is one of the best things to do in Madeira Beach, but it's mostly used by locals who have their own boats. The sandbar is located just inland from Johns Pass.
The sandbar is a very popular boating destination and is a lively gathering spot for local boaters. The sandbar is busy on most weekends when the weather is nice, especially on summer holidays.
Dolphin Watching Tour
Dolphin watching tours are very popular in Madeira Beach, partly due to the convenient access from Hubbard's Marina.
Several companies in Madeira Beach offer dolphin watching tours which venture out into Boca Ciega Bay or the Gulf of Mexico.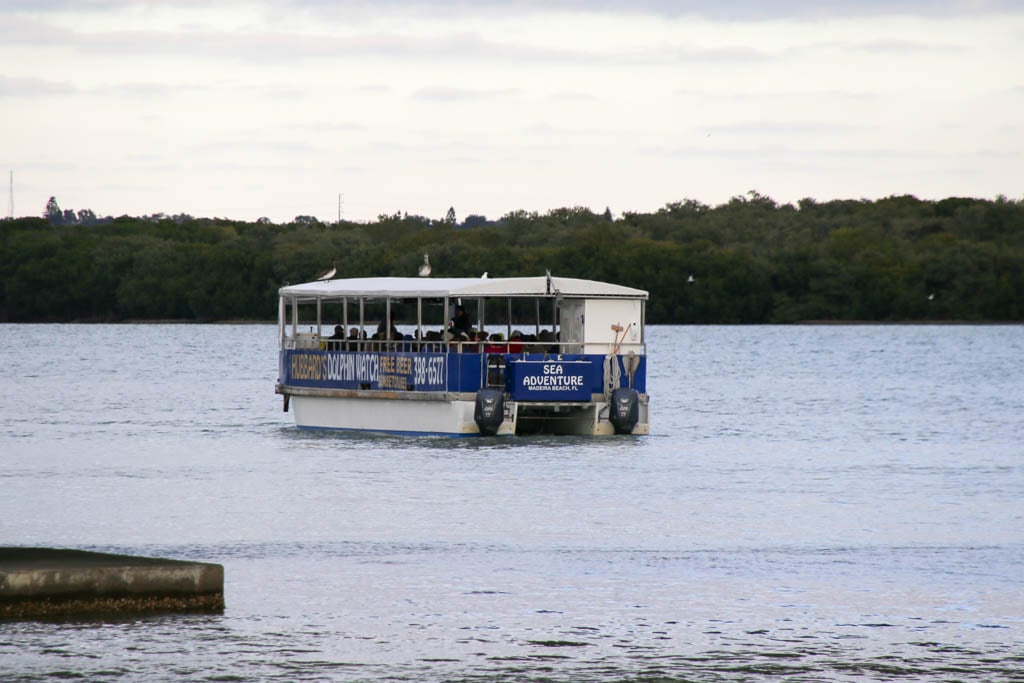 Fishing
Madeira Beach has a long history of fishing, and visitors can take a variety of fishing charters.
Fishing options range from beach surf fishing to deep-sea fishing trips in the Gulf of Mexico to near-shore fishing in protected waterways, including Boca Ciega Bay and surrounding waterways. There is easy and convenient Gulf of Mexico access through John's Pass.
Alligator and Wildlife Discovery Center
One of the most interesting things to do in Madeira Beach is to visit the Alligator and Wildlife Discovery Center. The wildlife center has more than 250 creatures, including marine life, mammals, reptiles, amphibians and more, including alligators.
This is a convenient way for visitors to see alligators, crocodiles, snakes, and other Florida wildlife, along with other interactive exhibits and educational programs.
Sunset Cruise
One of the best things to do in Madeira Beach is to take a sunset cruise. There are several options for sunset cruises, although most depart from Hubbard's Marina. There are variations in the different types of boats used for the cruises, dining options and other factors to consider.
Seaside Seabird Sanctuary
The Seaside Seabird Sanctuary is located north of Madeira Beach, in Indian Shores. This wildlife center is dedicated to the rescue, rehabilitation, and release of birds who are sick, injured, or orphaned birds.
The sanctuary has a number of different exhibits, including up-close bird encounters. The sanctuary is free to visit and has free parking.
Hubbard's Marina
Hubbard's Marina is one of the most popular places to visit in Madeira Beach.
The marina offers a variety of options for fishing charters, dolphin watching tours, sunset cruises, and other water activities.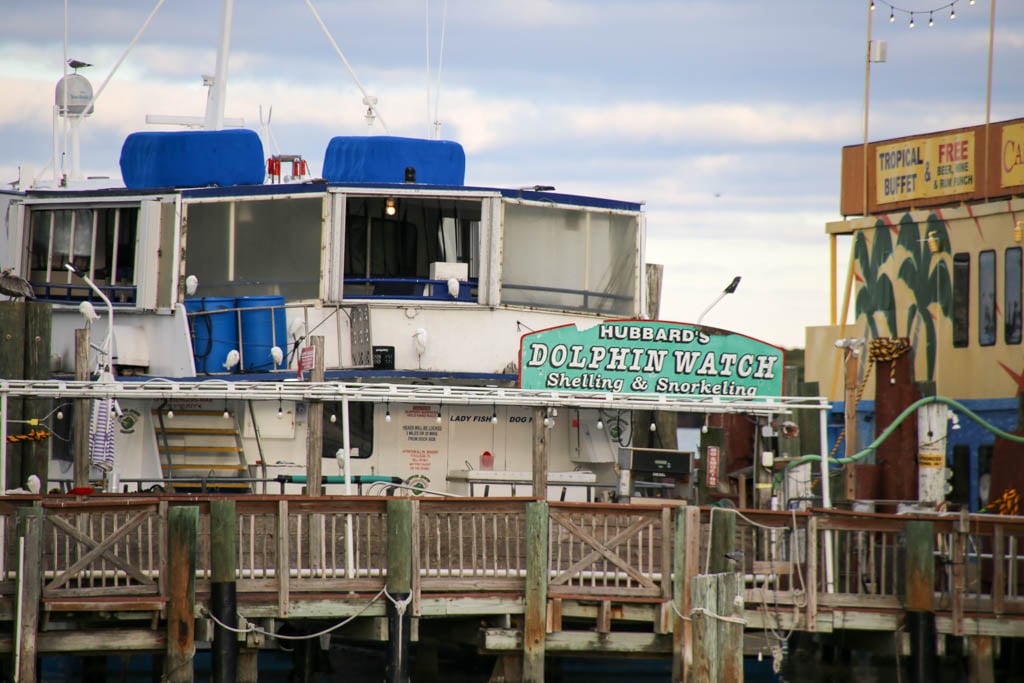 Places to eat
There is a large selection of restaurants in Madeira Beach, ranging from casual beachfront shacks to upscale dining. Here are some of the top places to eat and drink in the area:
The Boardwalk Grill: This casual, low-key beachfront restaurant is known for its burgers, sandwiches, and seafood, as well as frozen drinks and other cocktails.
Mad Beach Craft Brewing Company: A popular brewery and restaurant with a variety of craft beers, and pub food like burgers, pizzas, sandwiches and more.
Dockside Dave's Grill: A local favorite is known for its blackened grouper sandwiches, burgers and casual seafood.
Lisa's Cafe of Madeira: This cozy breakfast spot offers classic diner food, with options like pancakes, omelets, and biscuits and gravy.
Candy Kitchen: The Candy Kitchen is an old-fashioned candy store and ice cream parlor. It's been a staple in Madeira Beach for more than 50 years. The building is small but it's loaded with candy, and offers a variety of homemade candies, chocolates, and ice cream.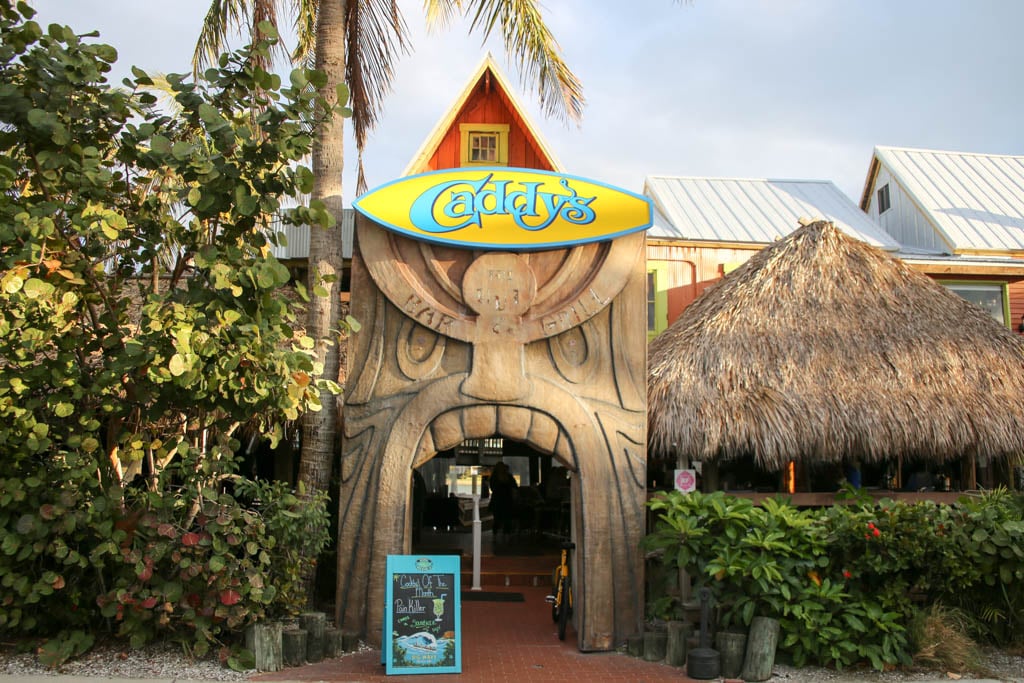 Caddy's on the Beach: Caddy's in Madeira Beach is one of several Caddys locations around Tampa Bay. It's a classic waterfront bar and restaurant with a fun atmosphere and has a typical variety of seafood dishes, plus frozen drinks and other cocktails.
Places to stay
Madeira Beach has a variety of lodging and hotel options. Here are some of the options:
Resorts: There are a few resorts located in and around Madeira Beach. They offer different amenities such as pools, spas, and beachfront access. Some are better than others, and some are quite dated.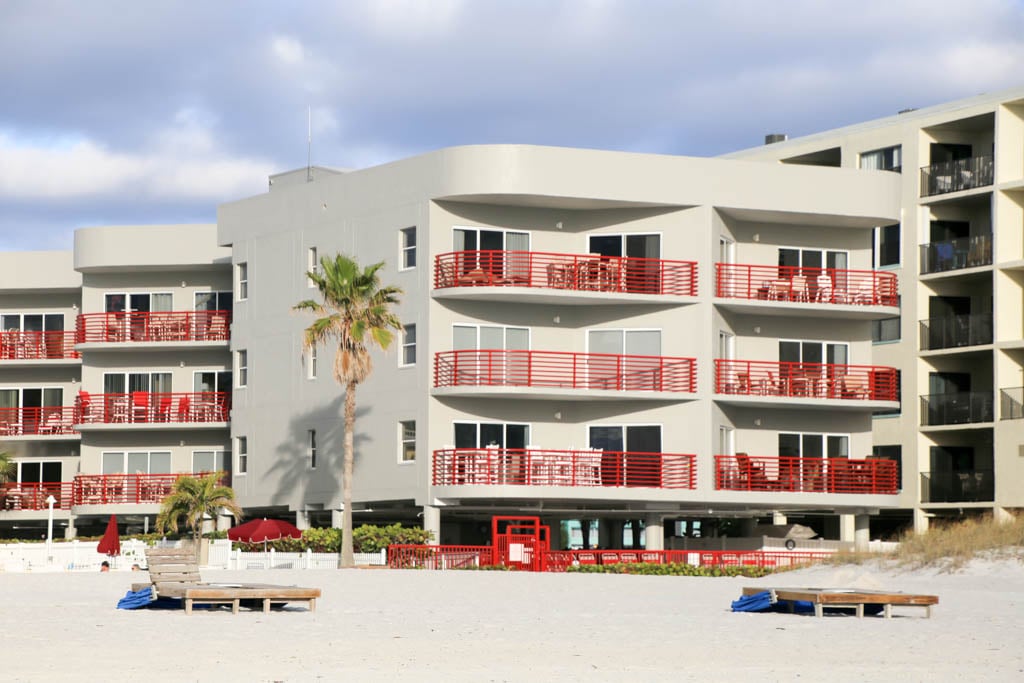 Some popular options include the Madeira Bay Resort and the Barefoot Beach Hotel.
Madeira Bay Resort is located at the north end of John's Pass and has water views of the ICW and marina. There is an on-site restaurant, the Mad Beach Cantina. The resort is located nextdoor to John's Pass Village and Boardwalk with a variety of restaurants, shops and things to do. This resort is not beachfront, but the beach is within a short walking distance across the street.
The Barefoot Beach Club is a popular beachfront hotel option. They have a nice pool area and the hotel is within a short distance from John's Pass Village.
Vacation Rentals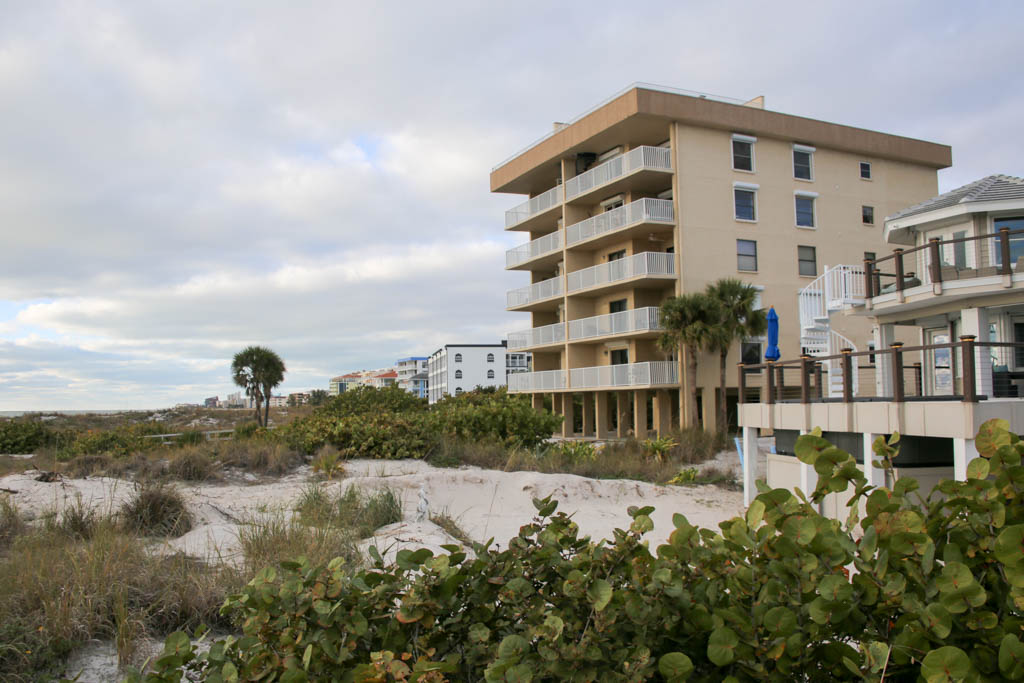 There is a large number of vacation rentals available in Madeira Beach, ranging from beachfront condos to beach houses. Vacation rentals can be a good option for families or larger groups, as they offer more space and often come with full kitchens and other amenities to save on food costs.
Living in Madeira Beach
Madeira Beach is generally a nice place to live with all of the typical benefits, and headaches, of living in a beach town.
The best part of living in Madeira Beach is the easy access to nearby beaches, and large metropolitan areas in the region which has formed a massive metro area from urban sprawl. Madeira Beach is a popular place for boaters and fishermen to retire due to the easy access to the Gulf of Mexico and Boca Ciega Bay.
The weather in Madeira Beach is generally mild and pleasant, with occasional cold weather during the winter and very hot, humid summers. Hurricanes and tropical storms are a major threat to the barrier island community.
Downsides to Living in Madeira Beach
The biggest downsides to living in Madeira Beach are the high cost of living, especially due to insurance and housing costs. Traffic and tourist crowds are also extremely frustrating for residents, especially during peak tourist times.
History
Madeira Beach has a rich history which dates back to the late 1800s and early 1900s, when it was primarily a fishing destination.
Before it was settled, the area of modern-day Madeira Beach was an uninhabited barrier island, covered in dense vegetation. Like other barrier islands in the region, Madeira Beach was likely used by Native Americans who probably visited the island for short hunting and fishing excursions.
The island was changed drastically by a strong hurricane in 1848, which caused serious erosion and created a deepwater pass, John's Pass, which now separates Madeira Beach from Treasure Island.
One of the first settlers in the area was John Levique, a French-Canadian fisherman and quasi-pirate, who arrived in the early 1900s and established a fishing camp on the island. He is said to have been the first sailor to navigate the deep-water pass formed by a hurricane, and named it "John's Pass" after himself
Over the decades Madeira Beach has primarily been used as a tourist destination. The town's first hotel, the Mitchell Hotel, was later built near modern-day John's Pass, by a hotelier named Noel Mitchell.
The barrier island remained largely unsettled until the first bridge and causeway was built, allowing easy access to the island which was previously only reachable via boat.
As more people began to settle in the area, the demand for infrastructure increased. In 1926 the first bridge to Madeira Beach was built, the Welch Causeway, connecting the island to the mainland. This led to an influx of tourists and residents, and the area began to grow rapidly.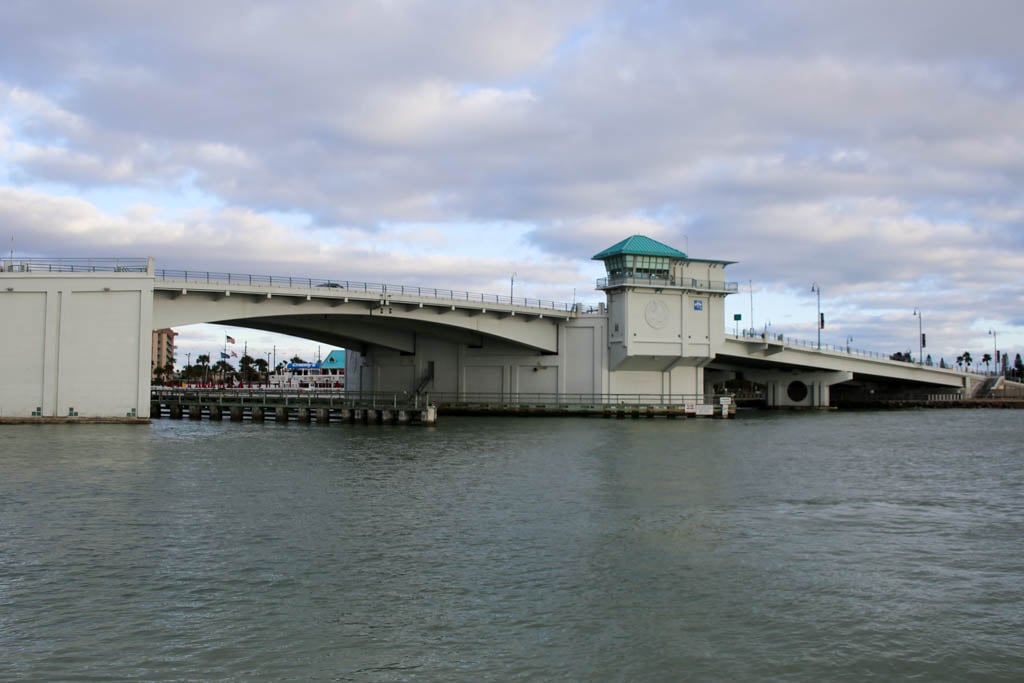 During World War II, the area of Madeira Beach was used as a training ground for soldiers, and by the Veterans Administration.
In 1947, the city of Madeira Beach was officially incorporated as a municipality and was named after Madeira, an island off the coast of Portugal. The city continued to grow and develop throughout the 20th century.
In 1980 a local developer named Wilson Hubbard built a boardwalk and marina in 1980, marking the creation of John's Pass Village and one of the most prominent features of Madeira Beach.
Today Madeira Beach is a popular tourist destination, along with other nearby beach towns in Tampa/St. Petersburg/Clearwater metropolitan area.
The small beach town is well- known for its beautiful beaches, water activities, annual events and charming waterfront area in John's Pass Village.