Sugarloaf Key is an island in the Florida Keys, below the southern tip of Florida.
Location and Geography
Sugarloaf Key is located in the "Lower Keys" below Cudjoe Key and above the Saddlebunch Keys.

The Gulf of Mexico borders the north shores of Sugarloaf Key, and the Atlantic Ocean is to the south.
The Lower Keys, or the southern part of the Keys archipelago, extend to the west into the Gulf of Mexico, instead of south towards Cuba.
While giving directions, many local people who live in the Florida Keys refer to the Atlantic Ocean as "out front" and the Gulf of Mexico to be "out back".
Overseas Highway and Mile Markers
Sugarloaf Key occupies approximately 5 miles of the overseas highway.
The northern border of Sugarloaf Key is located at mile marker 20.2, at the Bow Channel bridge.
Its southern border is located at mile marker 15.8, which marks the Lower Sugarloaf Channel bridge.
Distance to Key West
Sugarloaf Key is located 17.4 miles from Key West.
The average travel time between Key West and Sugarloaf Key is approximately 27 minutes, although it varies depending on traffic conditions.
Upper and Lower Sugarloaf Key
Sugarloaf Key is technically one island, although its shape can make it feel as if it's two separate islands.
Sugarloaf Key is shaped like a U, or almost a donut. There are two separate sections of the island, separated by a body of water called Sugarloaf Sound.
The two sections are often referred to as "Upper Sugarloaf Key" and "Lower Sugarloaf Key". The two sections of Sugarloaf Key are connected via the Overseas Highway bridge.
Each section of the island has its own community feel. All of Sugarloaf Key is considered a quiet, residential and remote area, compared to busier tourist destinations like Key West, Key Largo, and Marathon Key.
Upper Sugarloaf Key is home to most of the island's businesses and commercial establishments. It has schools, restaurants, a church, several RV parks and campgrounds, including a KOA campground, and the Great White Heron National Wildlife Refuge.
The Great White Heron National Wildlife Refuge is a popular place to explore nature, go fishing, or enjoy watersports like boating, kayaking, or canoeing.
Most residents live on "Lower Sugarloaf Key", even though it's a smaller section of the island.
Lower Sugarloaf Key is closer to Key West, which is 16.7 miles to the south. Key West is the most populated city in the Florida Keys, and is the southernmost city in the United States.
Some residents live on Sugarloaf Key and commute to work in Key West. Key West tends to have most of the jobs in the Florida Keys, especially the lower Keys.
Weather and Climate
The Florida Keys have a subtropical climate. Summers tend to be extremely hot, humid and rainy. Winters tend to be warm and pleasant.
Sugarloaf Key experiences its hottest temperatures in July and August, with an average high temperature of 86°F.
Winter months have highs of approximately 75°F and average lows of approximately 65°F.
Meaning of Sugarloaf's Name
The name "Sugarloaf" probably refers to the island's appearance in some way, although the exact reason is disputed.
The most popular explanation is that it refers to a large, ancient Indian mound on the island's east side. The sugar mound allegedly looks like a "sugar loaf" to ships, when viewed from offshore in the Atlantic Ocean.
Another possible explanation suggests that the name is a reference to "sugarloaf pineapples", which were historically cultivated and grown in the area.
Tourism and Things to Do
While some of the Florida Keys are lively tourism hotspots, Sugarloaf Key is more of a quiet, residential island.
Almost everyone who visits Sugarloaf Key is en route to Key West, or touring the Overseas Highway.
The Overseas Highway is the only way to reach Sugarloaf Key, except possibly by helicopter during an emergency. The Overseas Highway is the main artery which connects all of the islands in the Florida Keys.
There is an airfield on Sugarloaf Key, but it is privately owned and operated by Skydive Key West. The airfield is not open to the public.
Watersports, fishing and kayaking are the most popular activities and things to do on Sugarloaf Key.
Many other visitors to Sugarloaf Key enjoy relaxing, or visiting one of the many tiki bars on the island.
Tiki bars are especially popular among long-term residents who live in the Keys as snowbirds, or as year-round residents. Mango Mama's is one popular bar and restaurant on Sugarloaf Key.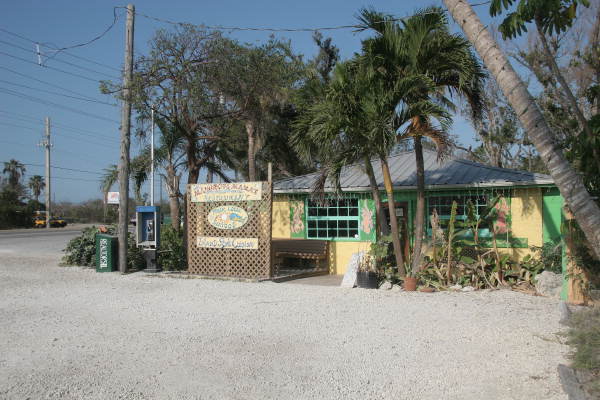 The two main attractions in Sugarloaf Key are the Great White Heron National Wildlife Refuge and the Perky Bat Tower.
The KOA campground is also a popular attraction, as it offers one of the few campgrounds near Key West.
The Sugarloaf Key KOA campground has been closed for years due to repairs and upgrades after it was damaged by Hurricane Irma. It recently opened in July, 2021.
The KOA campground covers 14 acres. Its claim to fame is to be the southernmost KOA campground in the United States. It's also popular for being a convenient campground near Key West, and often advertises itself as a Key West campground alternative.
Sugarloaf Key is also home to Skydive Key West, one of the only opportunities to skydive in the Florida Keys.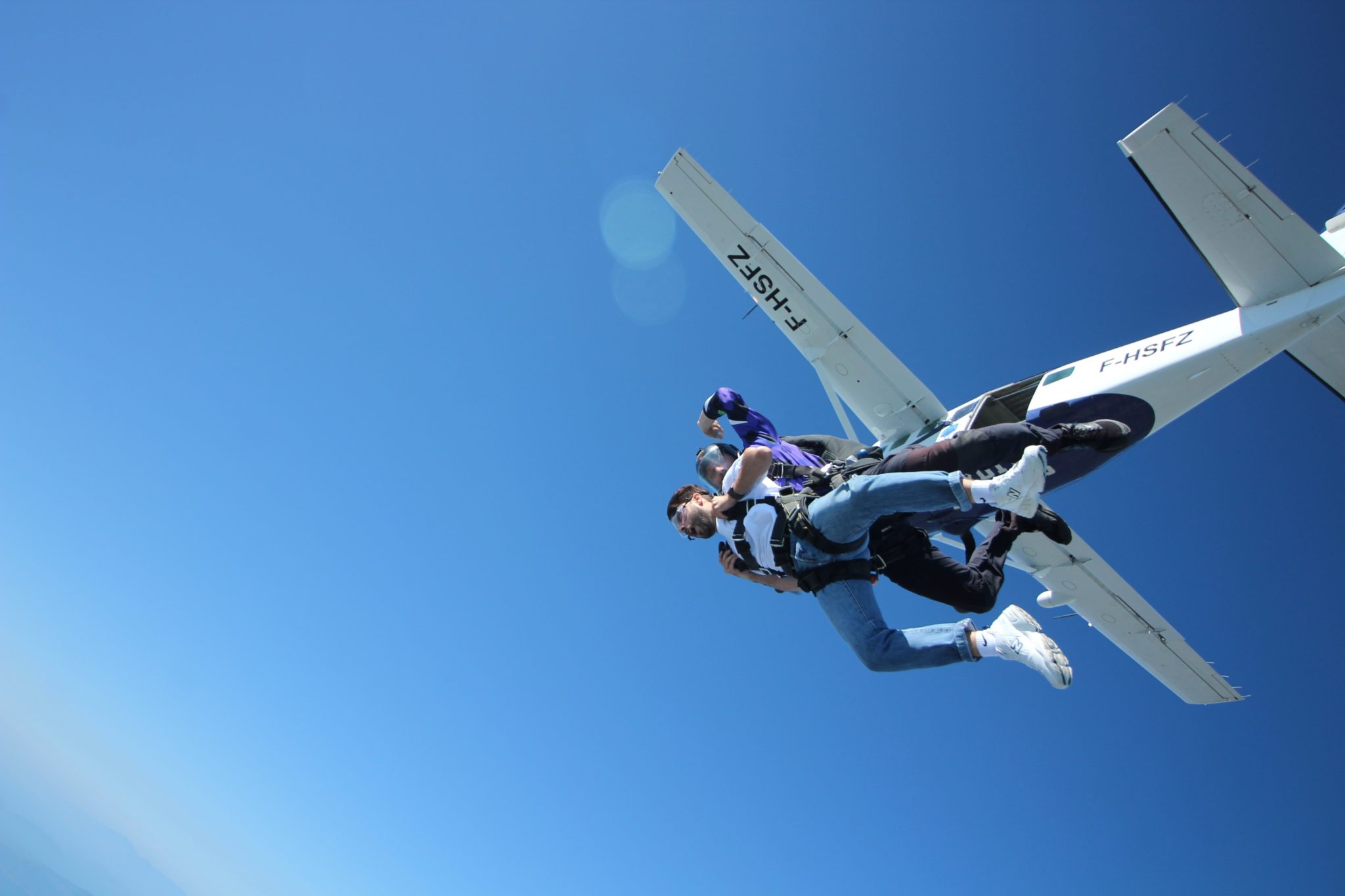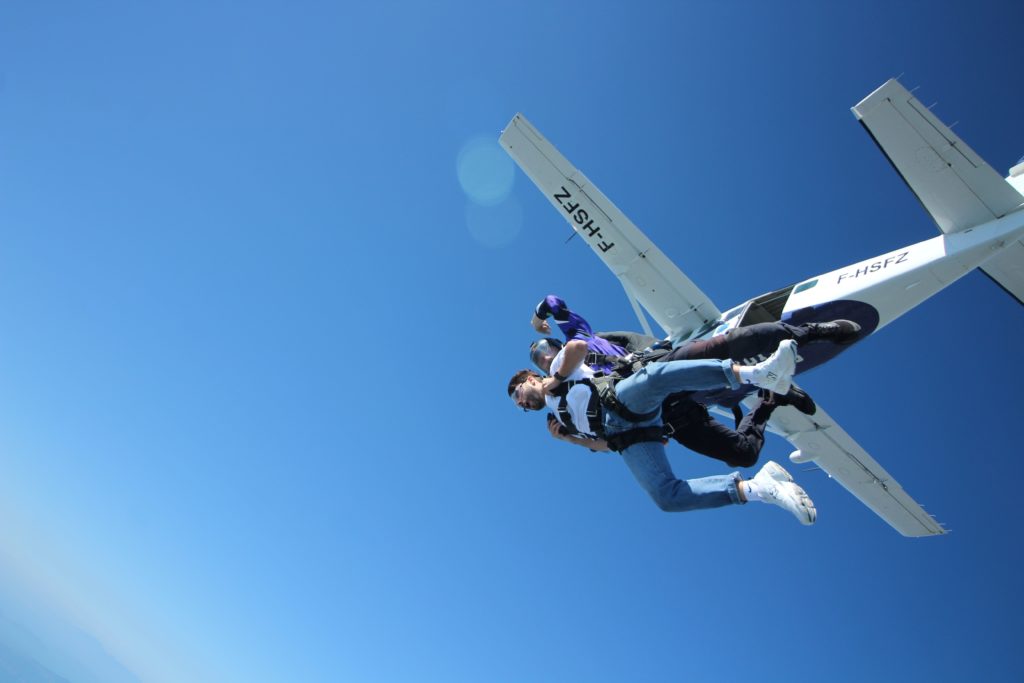 Sugarloaf Key Jumping Bridge
Sugarloaf Key is home to a popular jumping bridge, mostly used by young local Keys residents.
Although it's a popular thing to do, the jumping bridge is an inherently dangerous activity with a number of obvious risks, so we can't recommend it.
RV Parks
Sugarloaf Key is popular among the RV community because it's home to a rare and valuable commodity: campgrounds near Key West.
Sugarloaf Key has two campgrounds:
The Sugarloaf KOA campground
The Lazy Lakes RV Resort
Fishing
Fishing is one of the most popular things to do on Sugarloaf Key.
Sugarloaf Key, and nearby Keys, offer a variety of fishing opportunities. Many visitors enjoy fishing the nearby shallow waters for tarpon, bonefish, and others.
Anglers also go offshore aboard deep-sea fishing charter boats, in search of large game fish like mahi-mahi, marlin, tuna and other species.
For visitors without a boat, there are many professional fishing guides and fishing charters near Key West and near Sugarloaf Key.
Bat Tower
In 1929 Richter Clyde Perky built a 30-foot tower to provide a habitat for bats.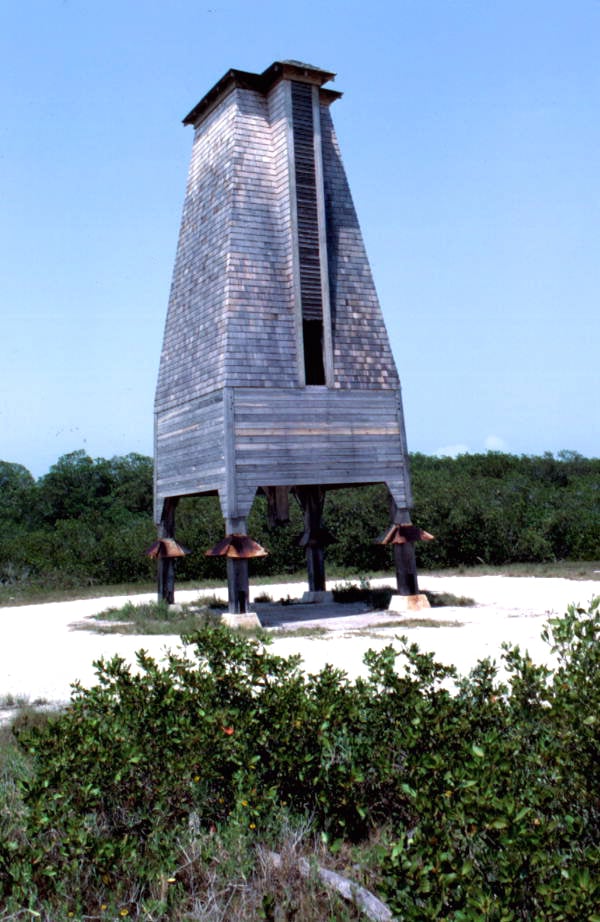 Perky was convinced the bats would eat the pesky mosquitoes in the area and improve the quality of life for residents and visitors.
Even though several bats are native to the Florida Keys, they refused to occupy Perky's Bat Tower.
Perkey's Sugarloaf Key bat tower experiment was an expensive failure.
The tower cost Perky $10,000 to build, in 1929 dollars. That would be approximately $158,886.55 in today's money, when adjusted for inflation.
Sadly, Perky's bat tower was destroyed, and knocked to the ground in Hurricane Irma in 2017. There has been some discussion of rebuilding the bat tower, but as of this writing it has not been restored, and is not open to the public.
Beaches
There is one beach marked on Google Maps, named Sugarloaf Beach. This is a private beach, and there is no public access.
Sugarloaf Key has some beaches and shoreline, but it is rocky. The beaches on Sugarloaf Key, like many beaches in the Keys, are not good for swimming.
Visitors should not expect a typical beach with stretches of sand and water.
The nearest beaches which are good for swimming, sunbathing, or other beach activities are Sombrero Beach in Marathon, or Bahia Honda State Park.
Visitors can also visit beaches in Key West; Smathers Beach, Higgs Beach, or the beach at Fort Zachary Taylor.
Sandbars in the Keys
Although they're not what most people imagine when they think of sandy beaches, backcountry sandbars offer some of the most beautiful beaches in the Keys, and all of Florida.
Sugarloaf Island is a popular base for boaters as they head to sandbars in the Florida Keys' backcountry, especially Marvin Key, Snipe Point, Sawyer Key and other sandbars in the Turkey Basin and Cudjoe Basin region.
Sandbars typically have the clearest water in Florida, and prettiest sugar-white sand.
Boating and Fishing Charters
Sugarloaf Key is a popular home base for fishing charters in the Keys, and is home to many small fishing charter operations. Many specialize in fly fishing in the Florida Keys Backcountry.
Sugarloaf Key is also a popular base for boaters and SCUBA divers as they head to the American Shoal Lighthouse, Looe Key National Marine Sanctuary and other popular boating locations and dive sites in the Lower Keys region.
Sources
Sugarloaf Key on Wikipedia
Cover photo courtesy of Wildlife Management Areas, via Flickr CC2.0