Eagle's Nest Sinkhole is an expert-level cave diving site in west central Florida.
Eagles Nest is one of the most dangerous cave diving sites in the world. Numerous people have died in the cave system.

Only properly properly trained professionals with first-hand knowledge of the cave system should even consider entering the Eagles Nest sinkhole or cave system.
The sinkhole located inside the Chassahowitzka Wildlife Management Area (WMA). The region is home to some of the world's most impressive underwater cave systems.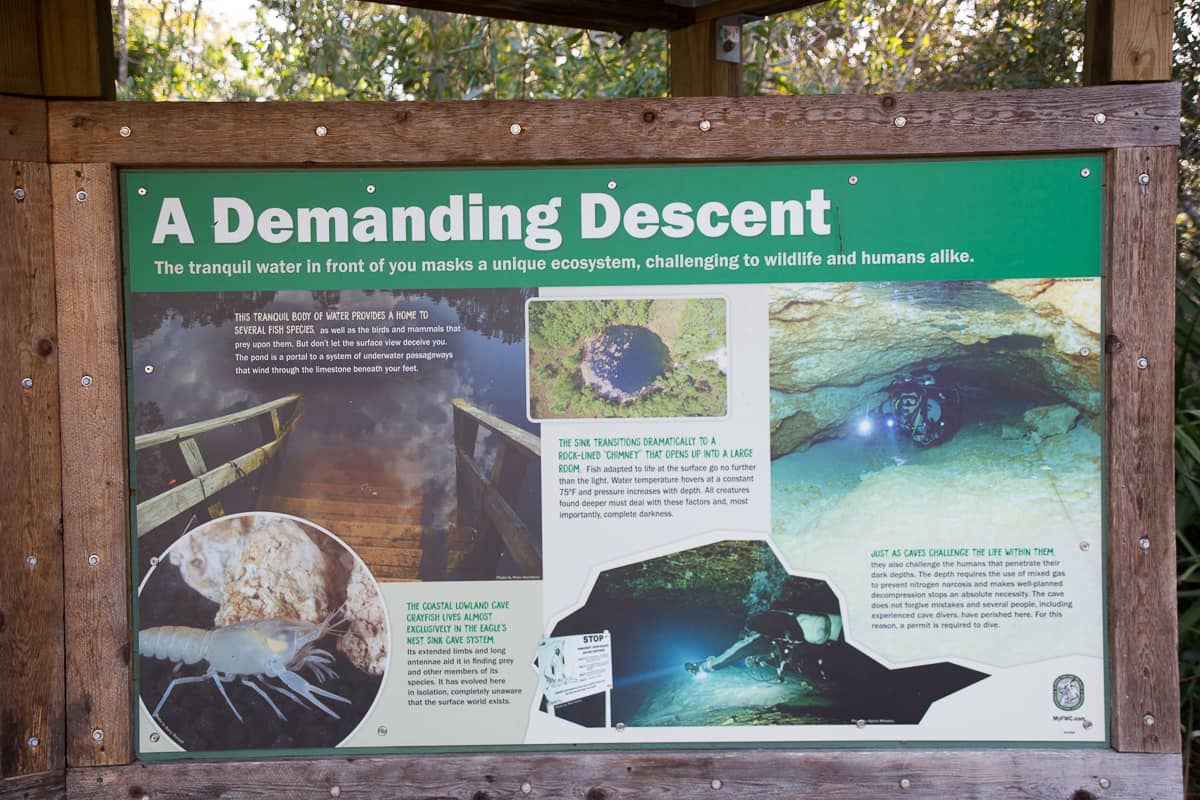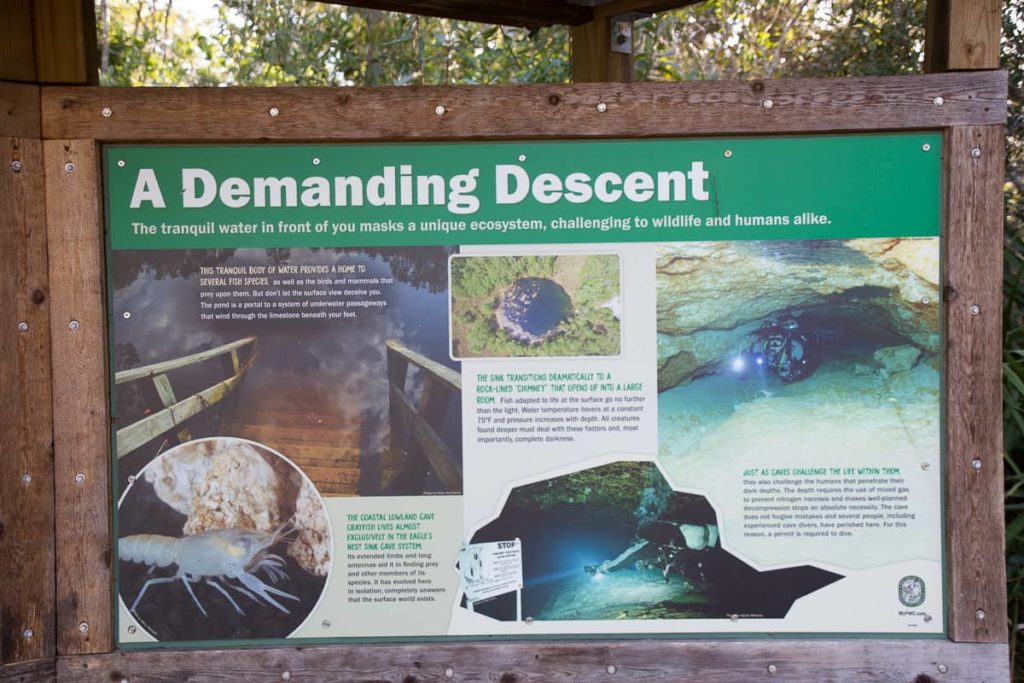 Eagle's Nest Sinkhole Details
Eagle's Nest Sinkhole is not impressive from above. It looks like a green, algae-filled pond, stuck inside a swamp.
Unlike other nearby springs like Buford Springs or Weeki Wachee, the water in Eagle's Nest isn't crystal clear or inviting. Not at the surface, anyway.
In fact, it's the opposite of inviting. It's murky. It looks like it's filled with alligators. There are swarms of mosquitoes and ticks. There aren't many reasons to hang around. There is no spring boil, or any sign that an amazing natural wonder sits just below the surface.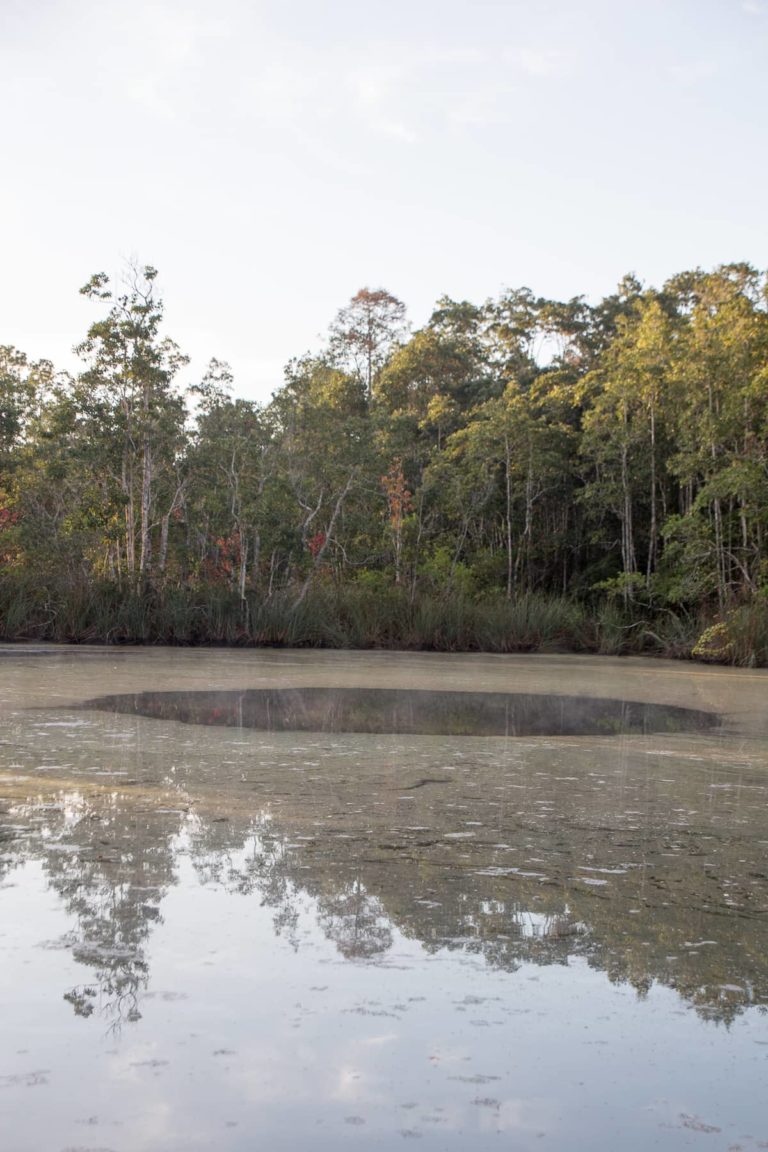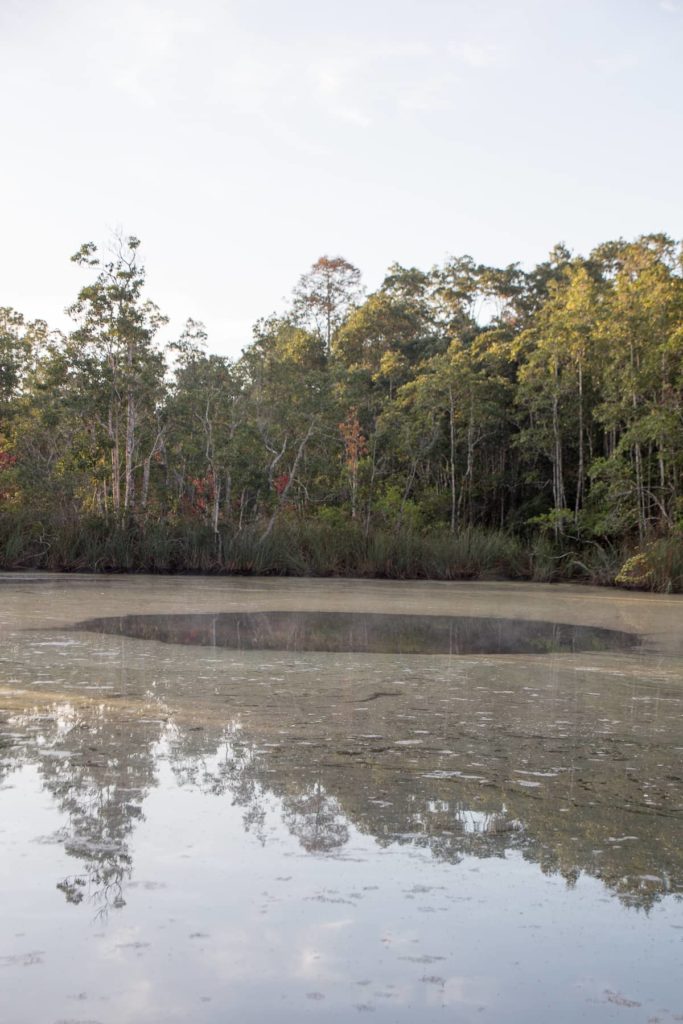 But, for the few expert adventurers who can safely access Eagle's Nest, it's paradise. Below the surface, Eagle's Nest is a stunning, world-class underwater cave system.
The visibility in Eagle's Nest varies greatly with current conditions. It depends a lot on the state of the Florida Aquifer, and recent rainfall amounts.
There is a message board where cave divers make notes of the dive conditions. Some describe unlimited visibility; others describe diving "by braille", with zero visibility.
Sometimes the water is dark; dyed with natural, organic coloring called tannins. At other times, when the conditions are right, the water is gin-clear; totally invisible. It's magical, like being in another world. It's captivating, thrilling, and dangerous.
Eagle's Nest is an exceptionally advanced, dangerous cave-dive. It should only be considered or attempted by truly experienced and certified experts.
It's very easy to become lost, and there is no "safe section" where you can get your bearings. This cave is infamous and unforgiving. Even among experts, local knowledge and first-hand experience is mandatory.
In places, the cave system inside Eagle's Nest is extremely tight. It's so narrow that divers must squeeze and squirm through claustrophobic openings. Sometimes it's a struggle to make it through with their gear.
In other areas, the cave system opens into giant caverns. They're named with grandiose descriptions like"Ballroom", "Superroom" and "The pit". The system is beautiful. But, it's a dangerous beauty. This site has drawn many untrained and unqualified explorers to tragic deaths.
Eagles Nest Access
The Chassahowitzka WMA is managed by a partnership of jurisdictions.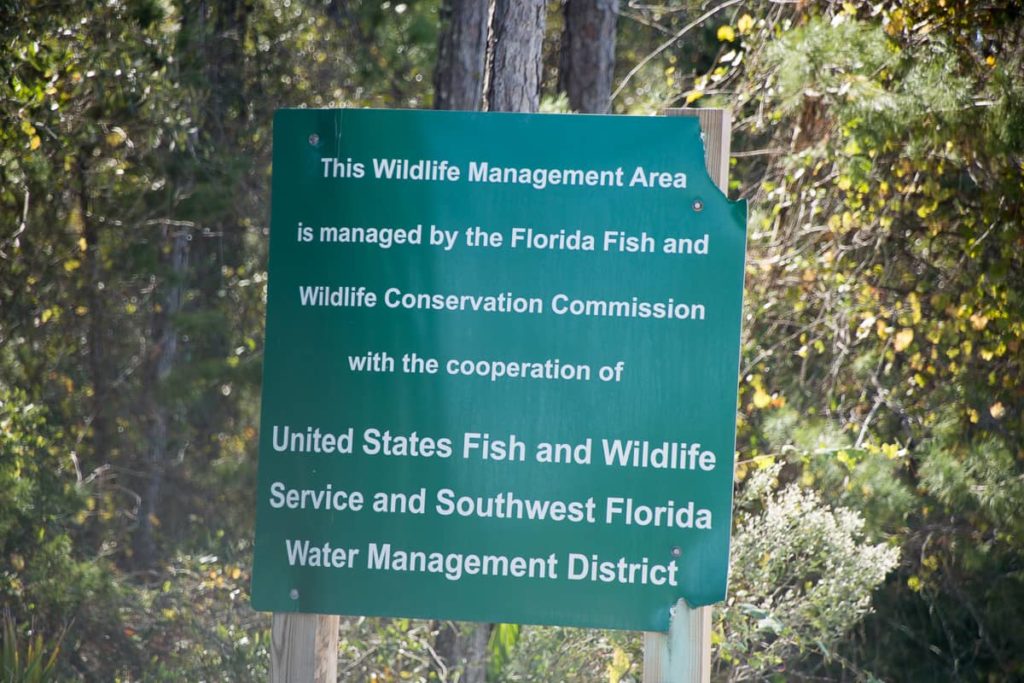 A sign at the entrance says it's managed by "The Florida Fish and Wildlife Conservation Commission with the cooperation of the U.S. Fish and Wildlife Service and the Southwest Florida Water Management District (WMD)"
Eagle's Nest was closed to public access for several years due to diver accidents and fatalities. Today divers are required to have proper cave-diving certifications, and must follow a registration system. Each diver must register for each dive.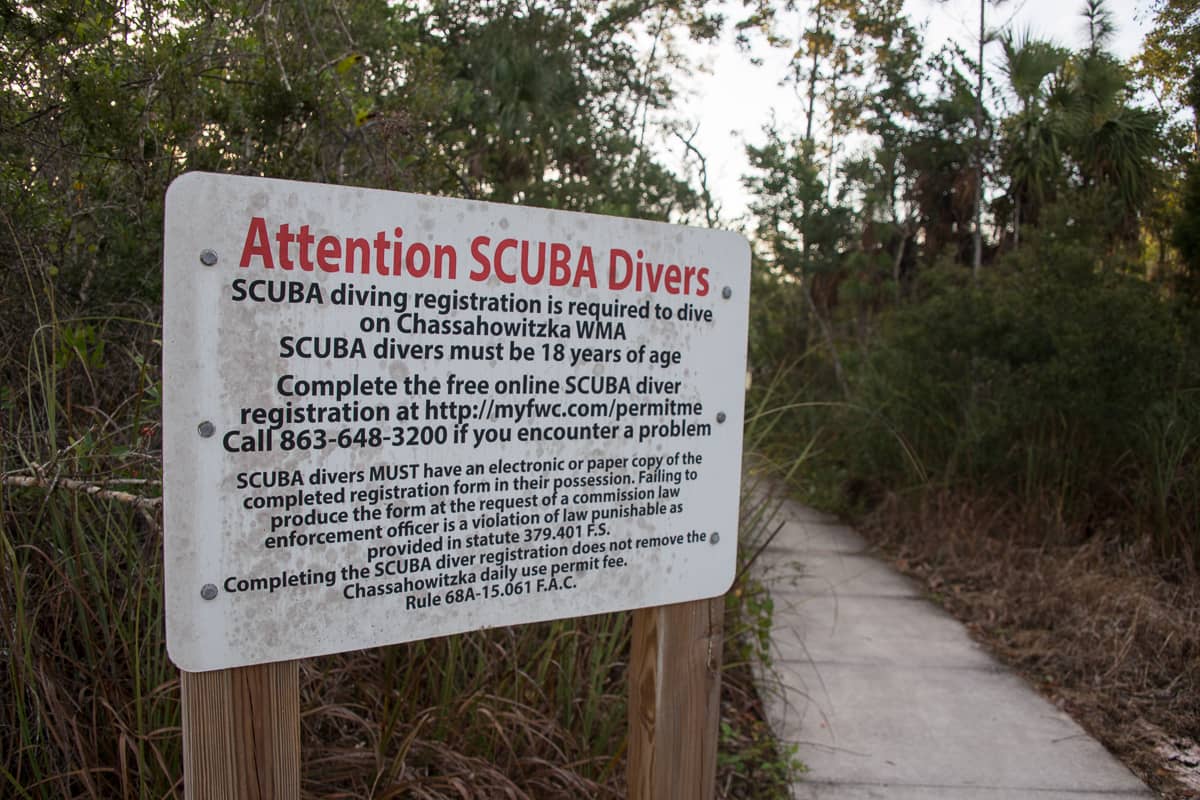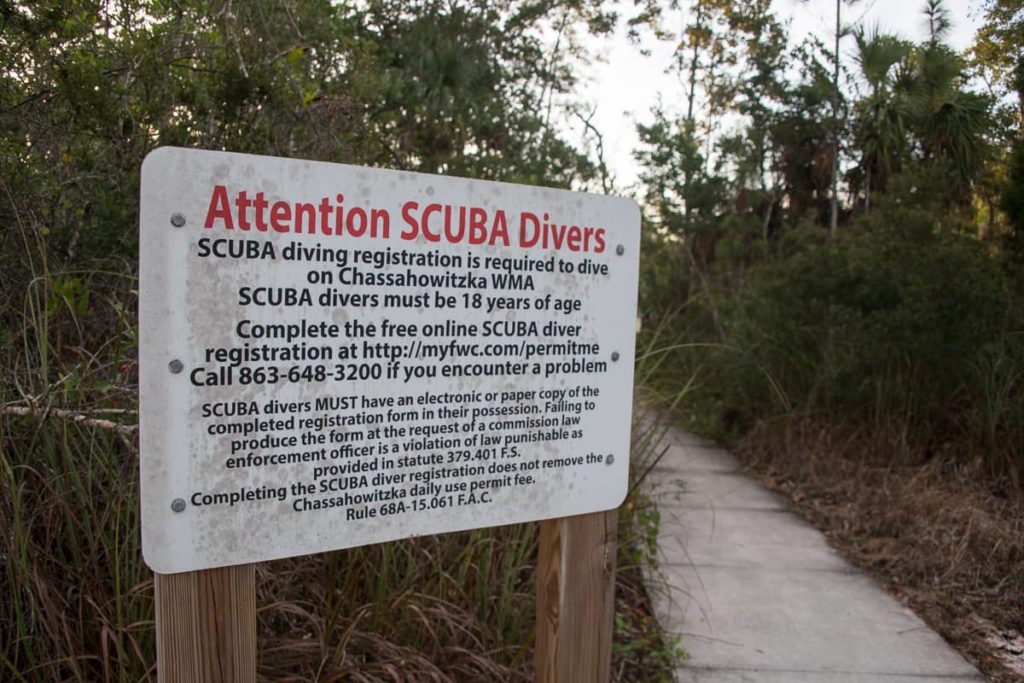 There is a wooden boardwalk and stairs which descend into the sink. These facilities were built to minimize impact on the environment and avoid shoreline erosion.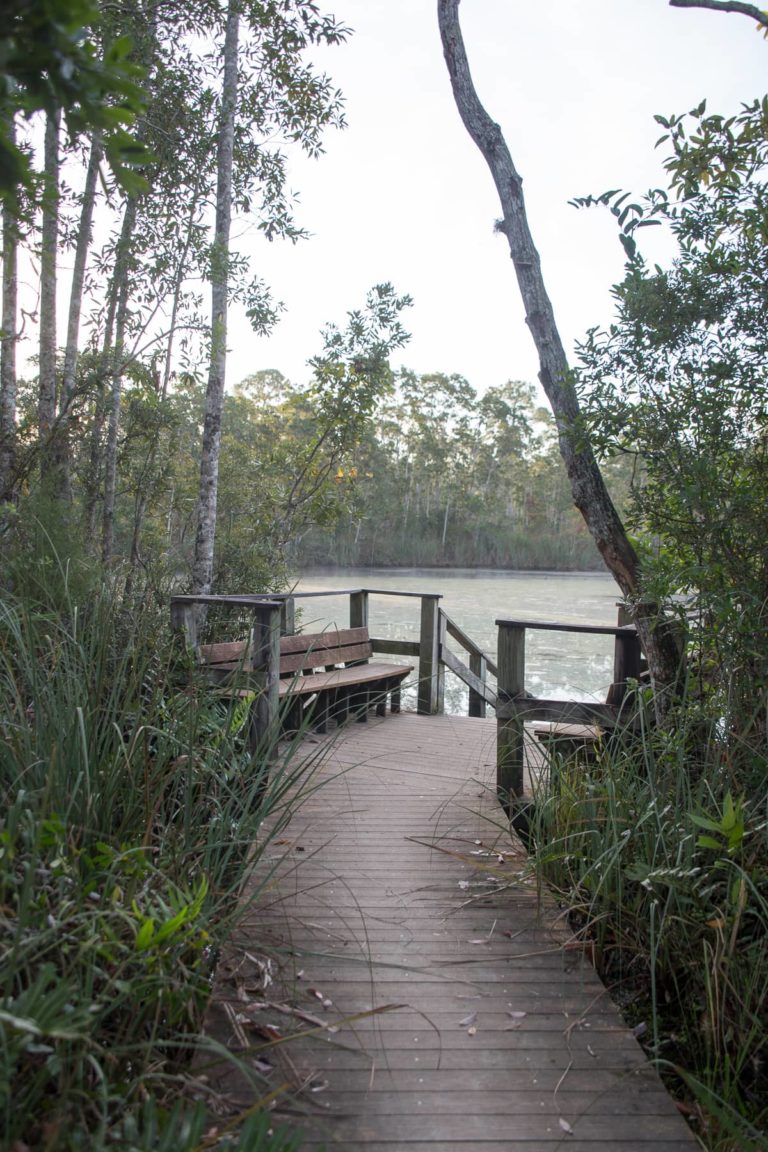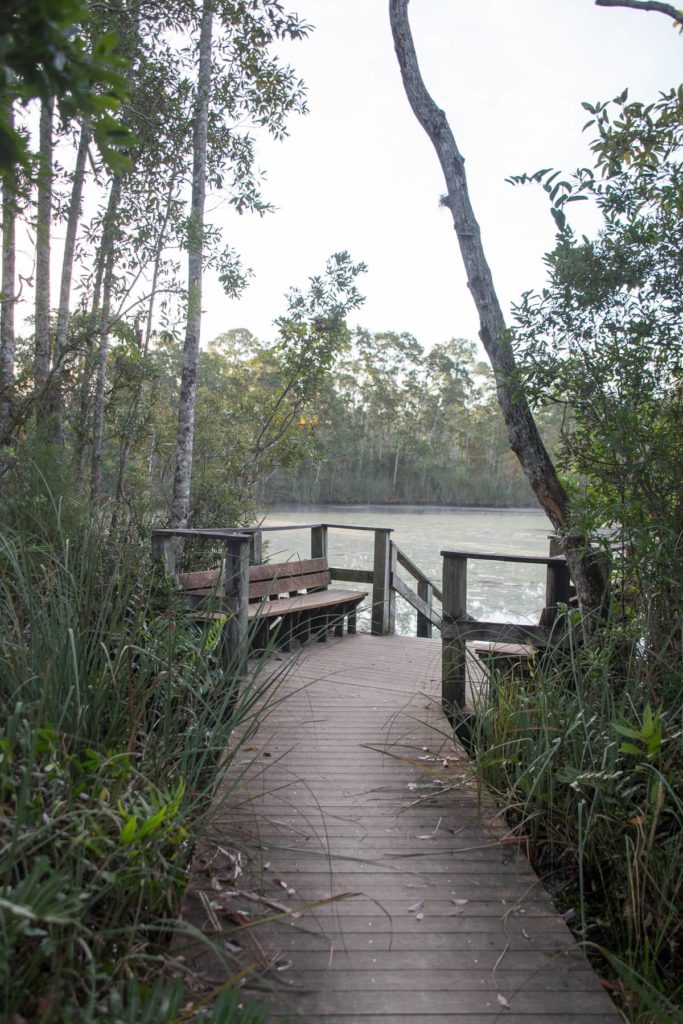 There is a drop-toilet in the parking lot.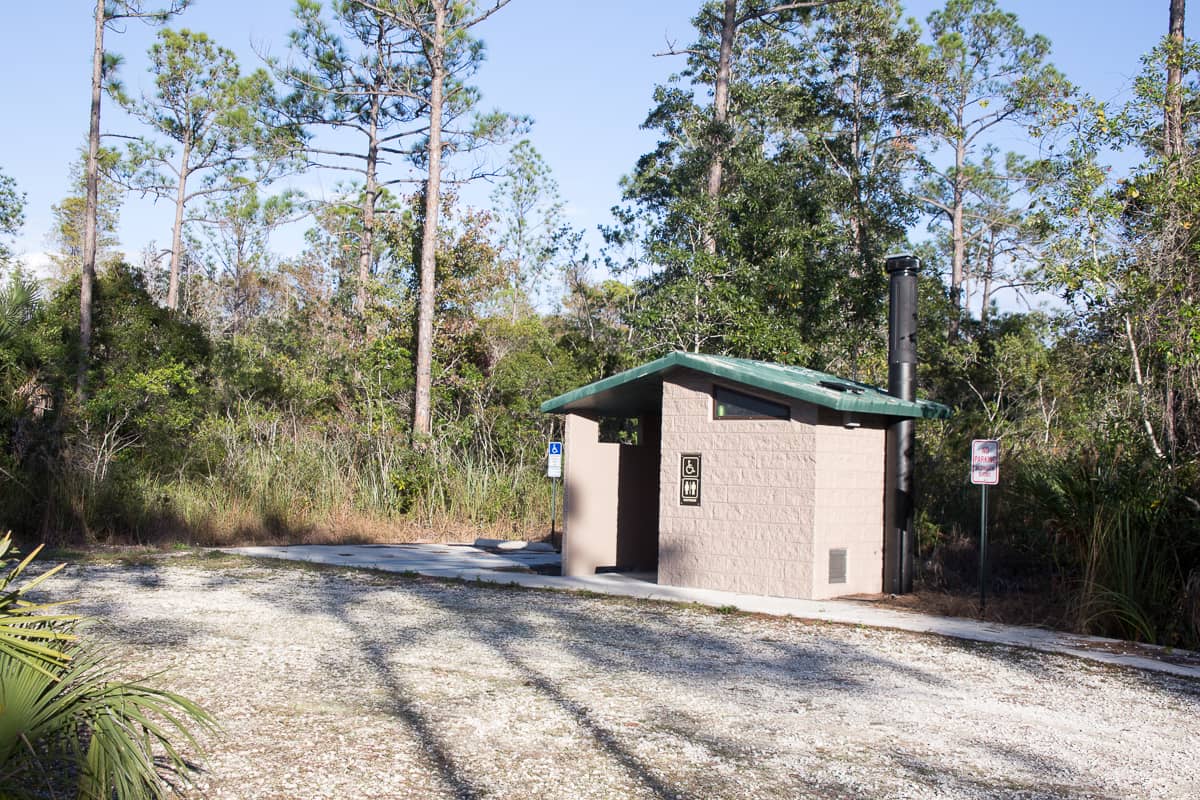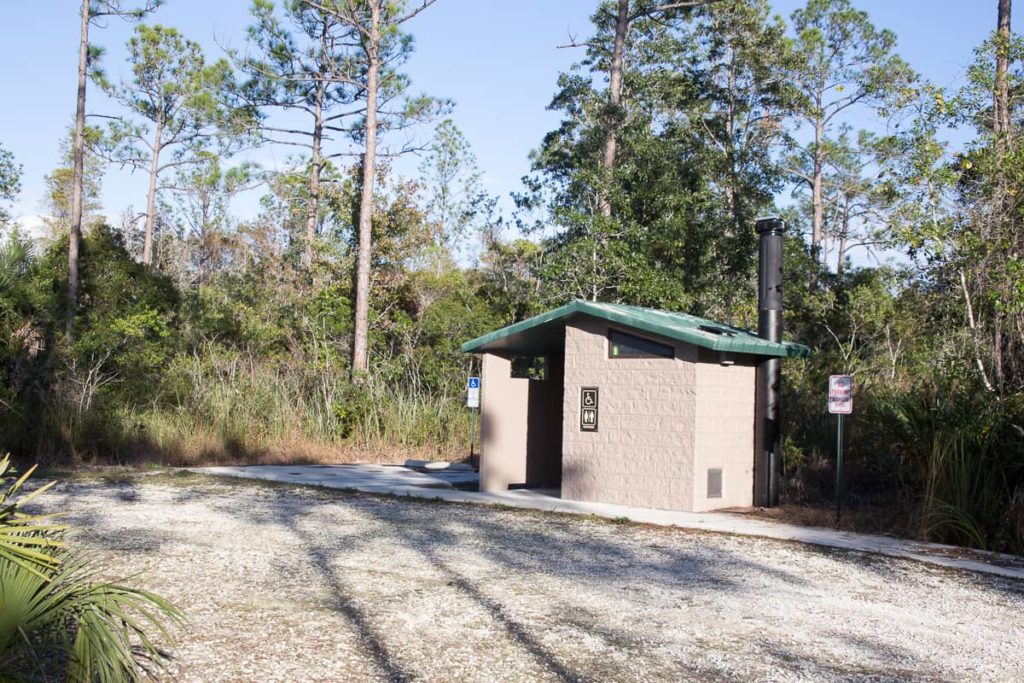 There is also an informative sign and several picnic tables. There are nice benches on the dock, and a wooden box for a dive/guest log book.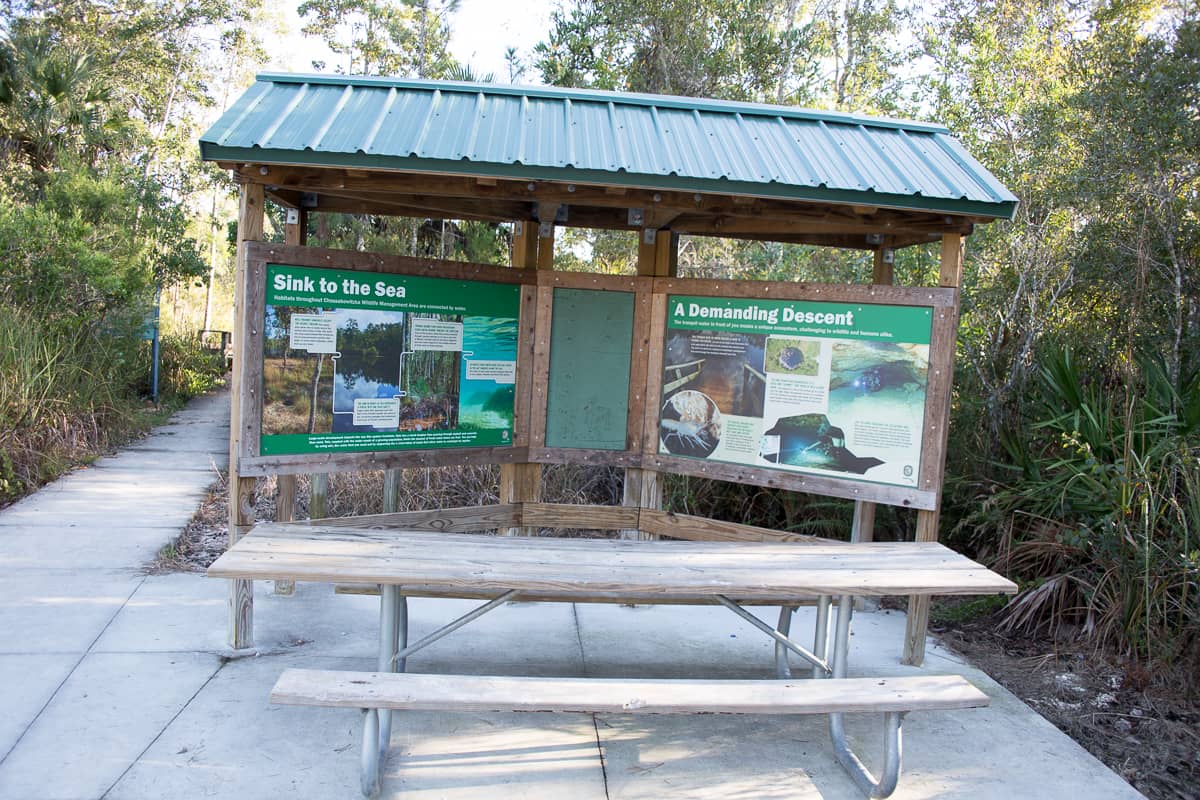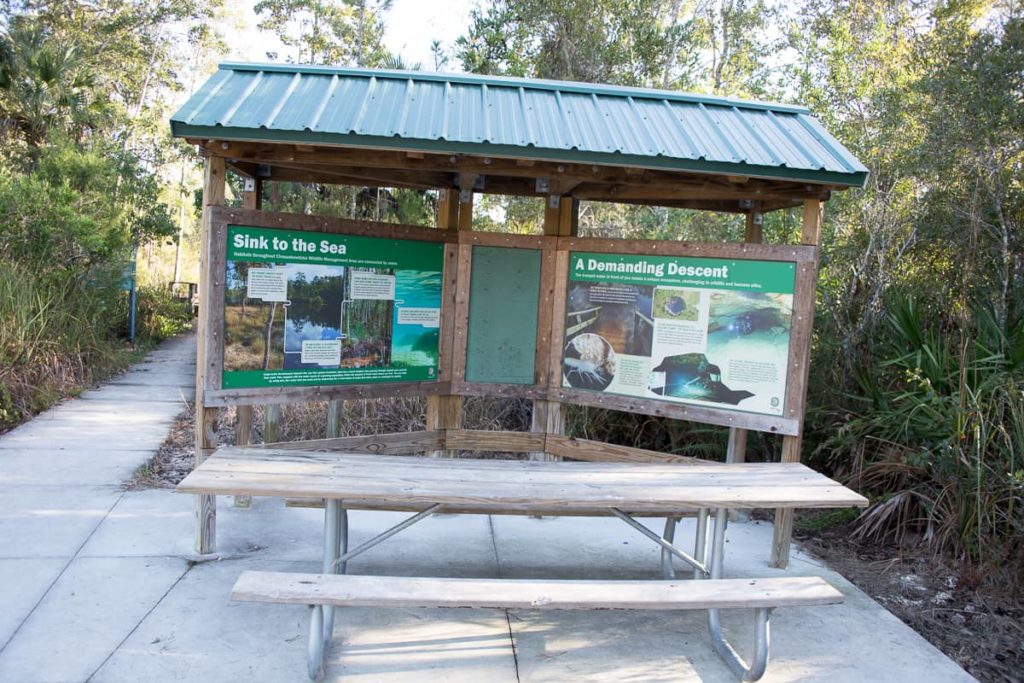 The surrounding environment is low-lying with standing water. Be prepared for heavy clouds of biting insects, ticks, mosquitoes, noseeums, etc.
Chassahowitzka WMA Hunting
The Chassahowitzka WMA is a very active hunting location.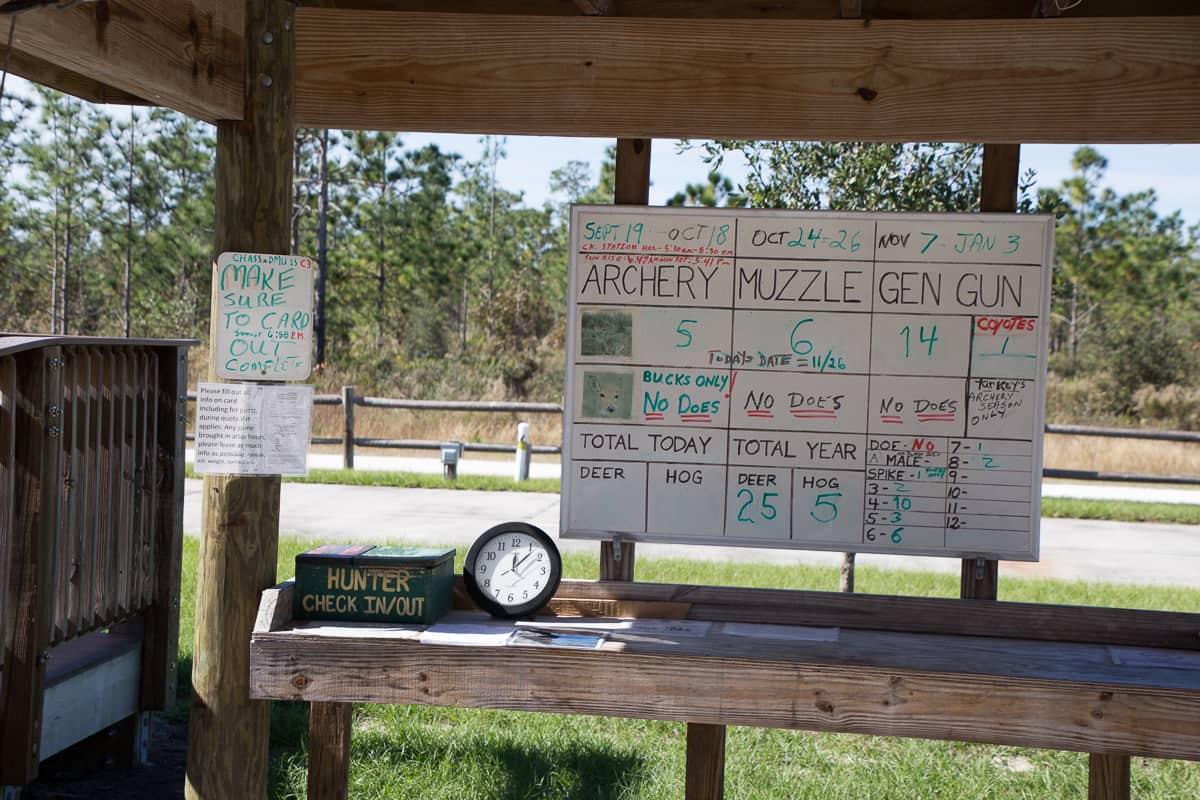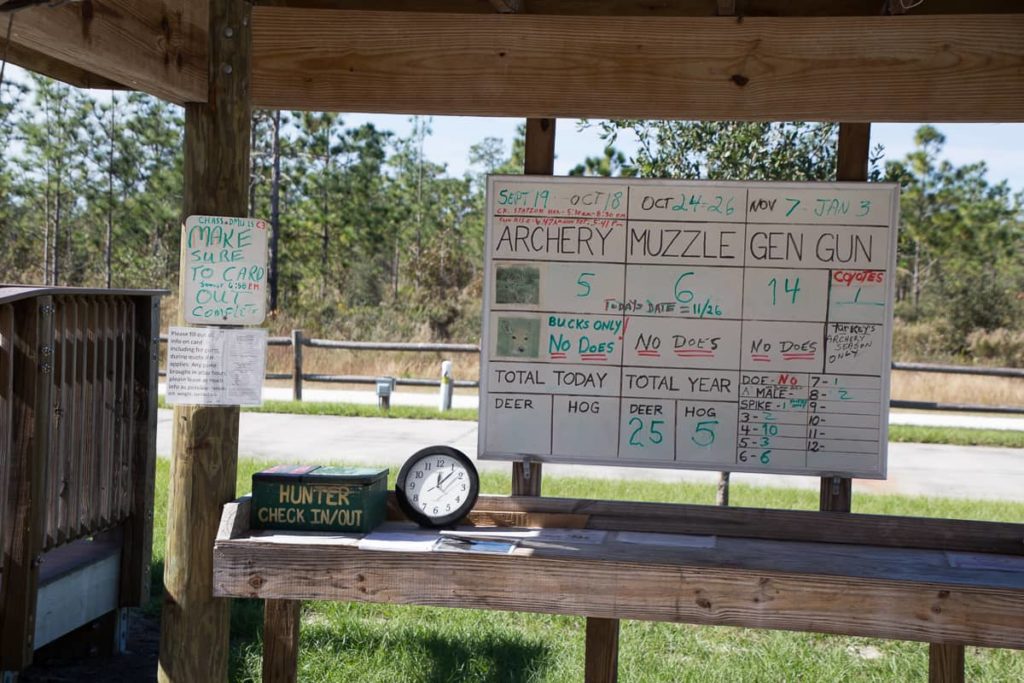 Visitors must be aware of their surroundings and hunting season. Plan accordingly and take appropriate precautions. Many online sources recommend wearing bright orange hunter-safety attire.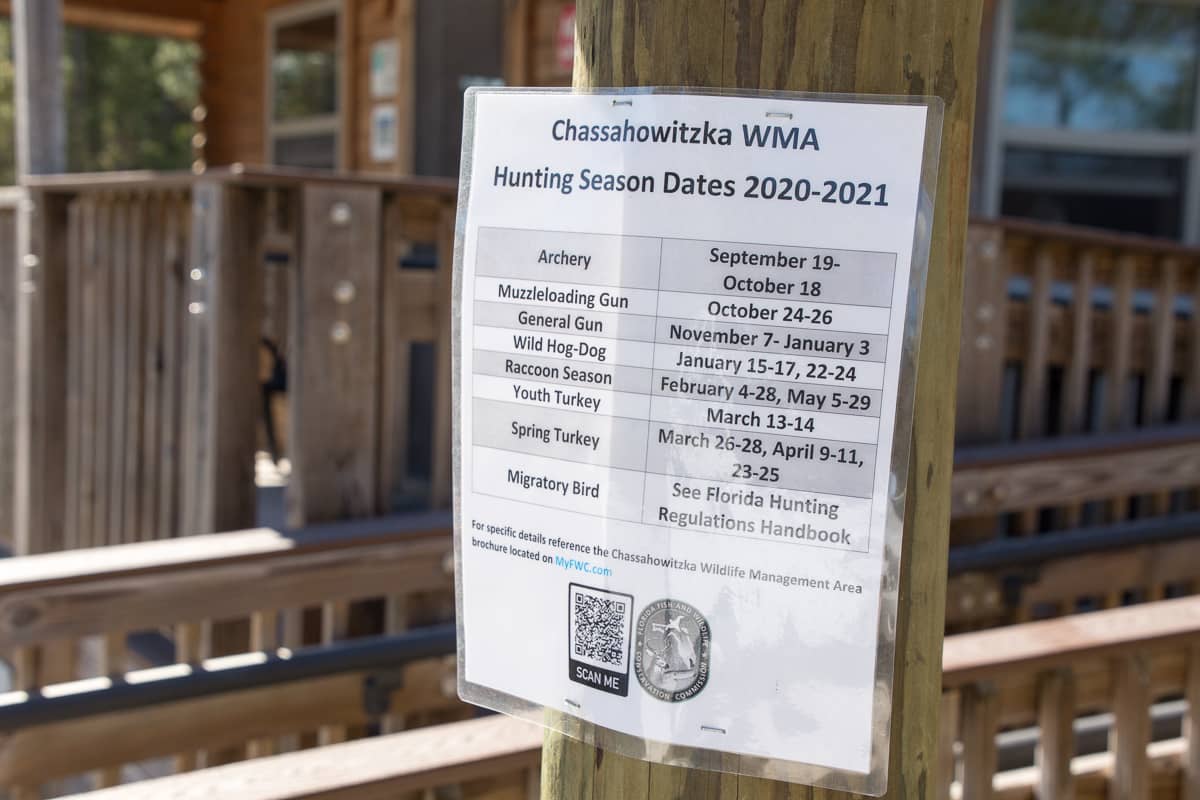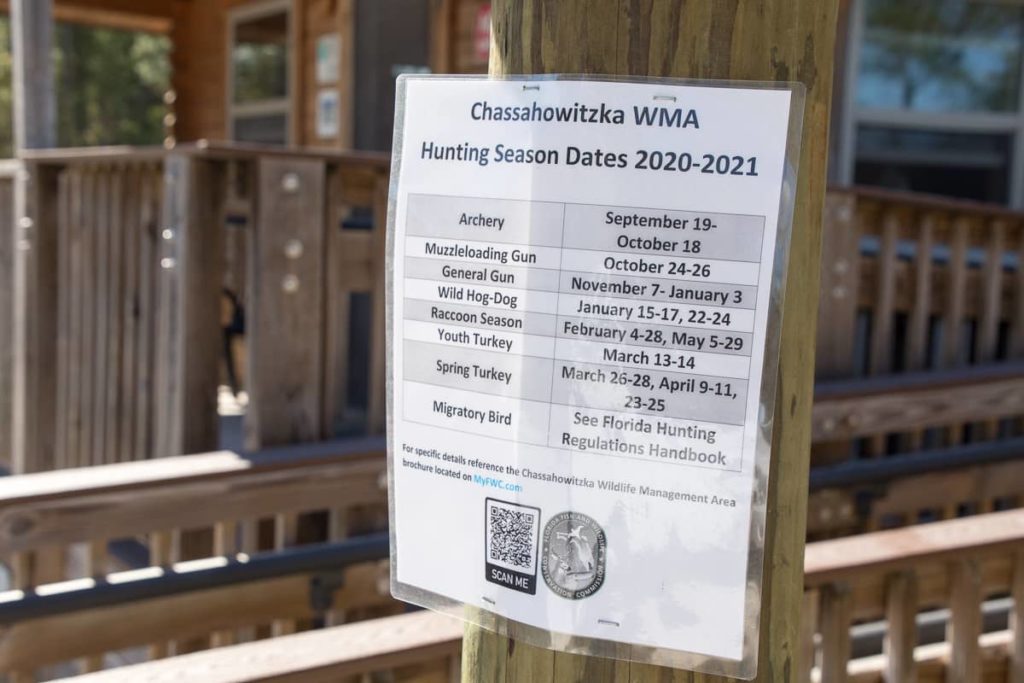 Road Access
The roads leading to Eagle's Nest are almost all gravel. The conditions will surely change depending on rainfall and the state of maintenance at the time.
Some online sources recommend four wheel drive. This was probably accurate when written; as of 2021, the road is mostly well-maintained gravel.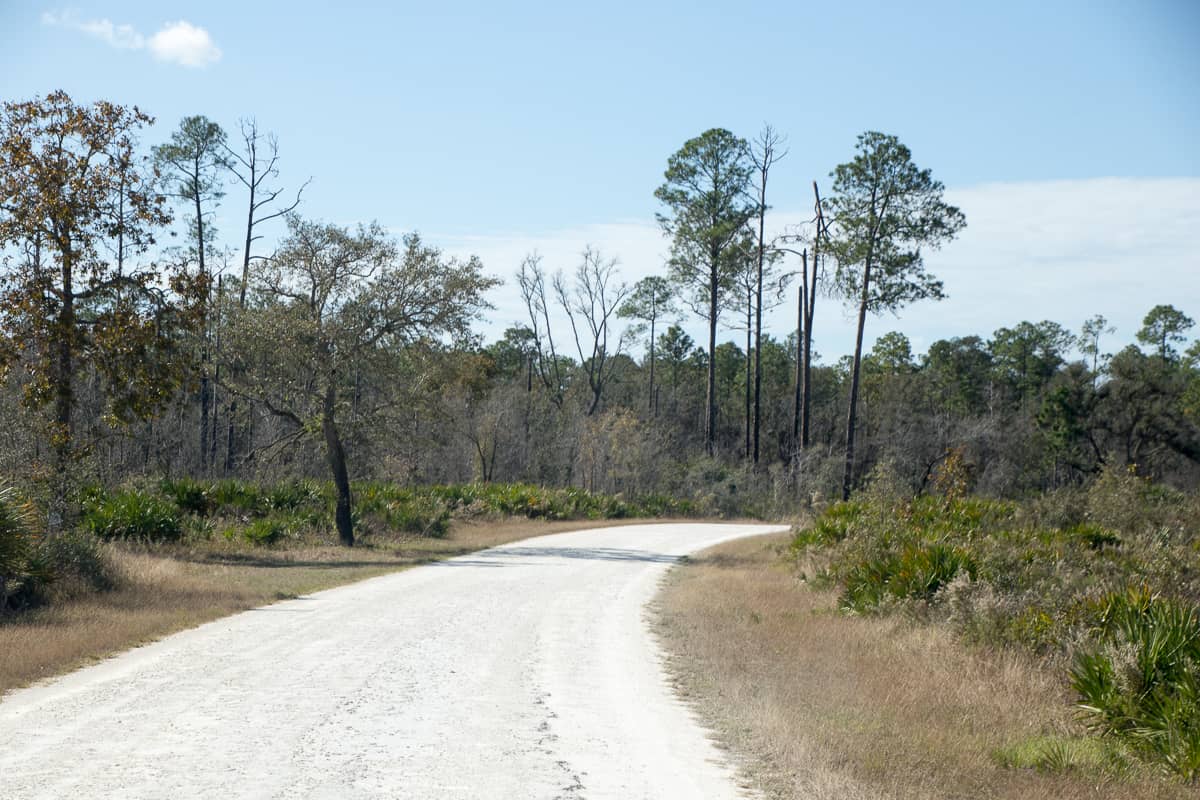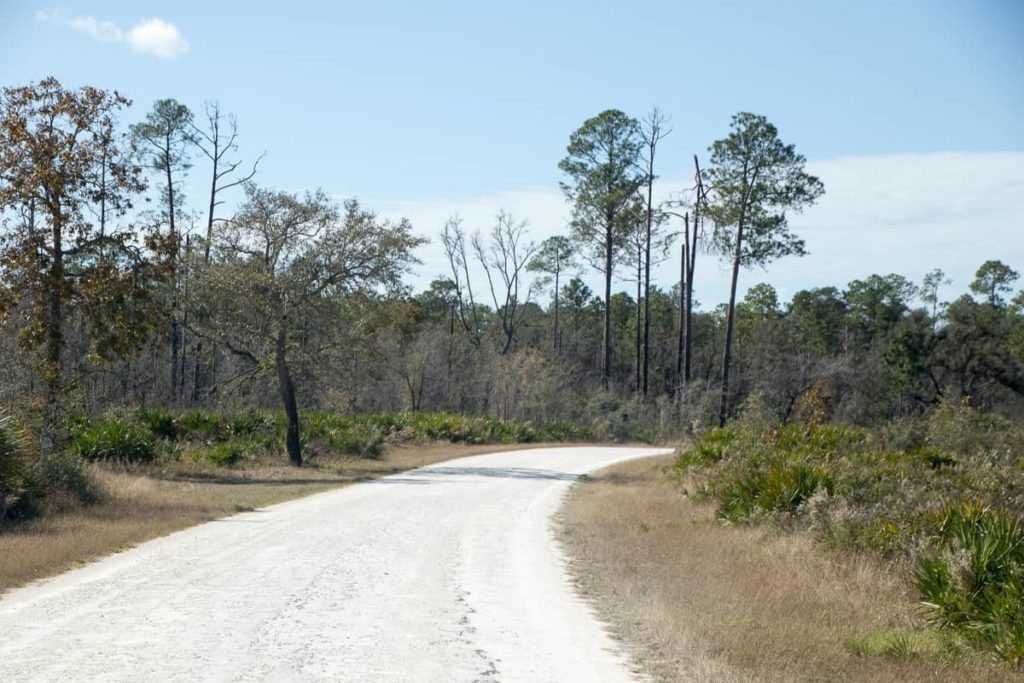 Even with improved road conditions, the road is rough. There are giant potholes and washboards will rattle your vehicle violently.
In case of an accident, help may be a long way away. You may have little or no cell reception. Be careful.
Drivers should be aware of hunters, other cars, potholes and road conditions. Do not venture off the side of the road because it is very easy to get stuck.
The gates to Chassahowitzka WMA may be open or closed depending on the day and season. For planning purposes, visitors should plan on entering through the main gate. This may require you to "backtrack" for miles out of your way.
Parking
The Eagle's Nest Site is inside a small gravel parking area.
There is room for several cars to park, but the maneuvering room can be tight.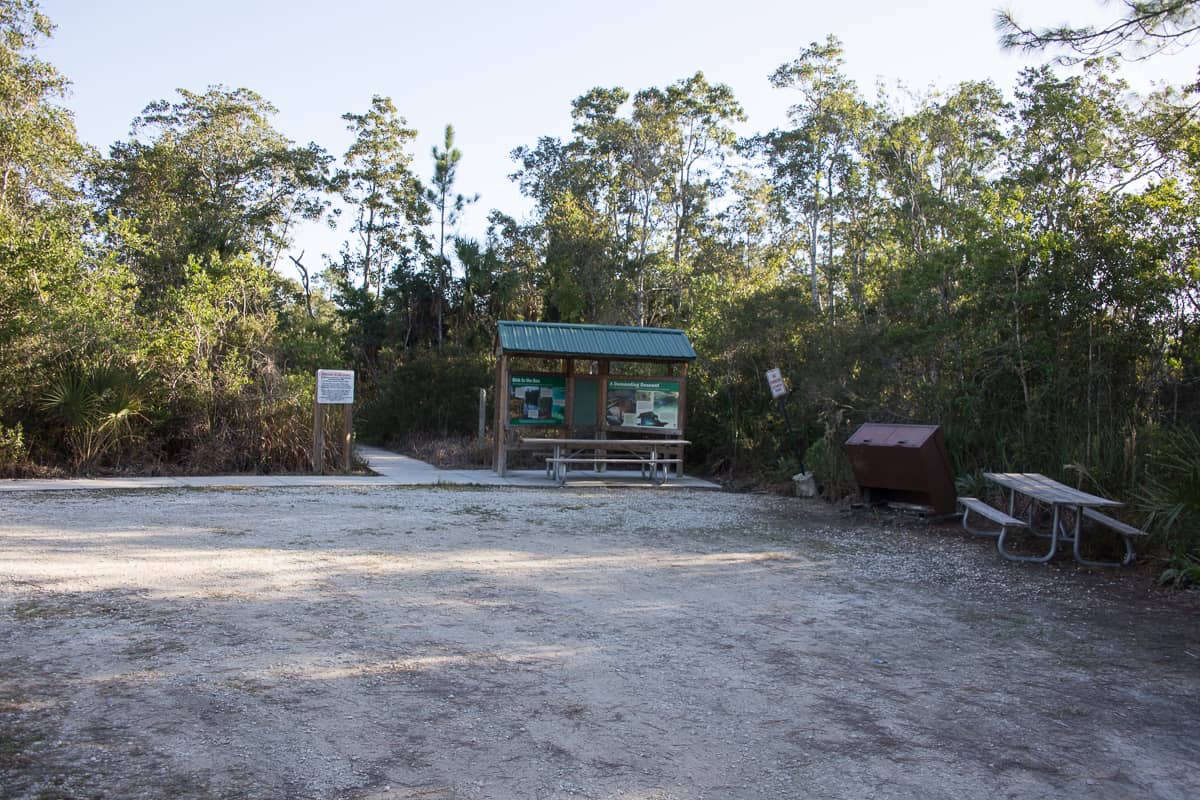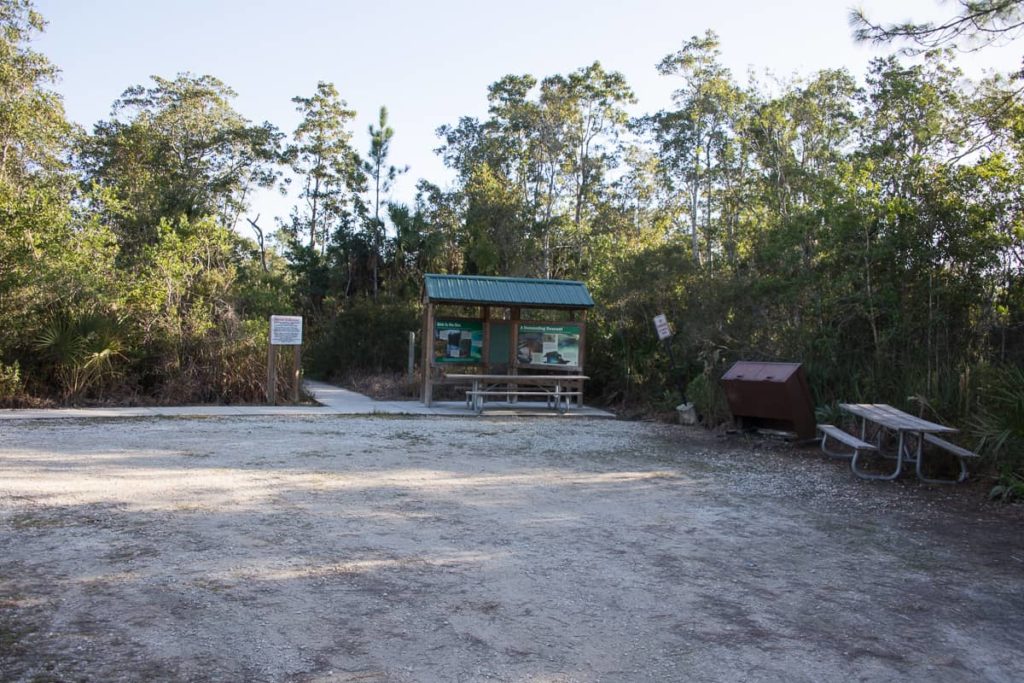 There are some additional areas to park outside of the parking area. Be careful not to block the road. And, be careful not to get stuck in wet, swampy ground if you put your tires off of the main road.
Other Information
Bring cash because a "Daily Use Fee" is required to enter the WMA.
The price as of this writing is $3 per person, or $6 per vehicle
Current fees can be viewed on the FWC website.
Diving is restricted to certified cave divers.
Online FWC registration is required for each diver, for each dive.
There are on-site signs with instructions for registration.
The FWC registration site can be accessed here on the FWC website.
A sign at the site advises calling this number if you have problems registering: 863-648-3200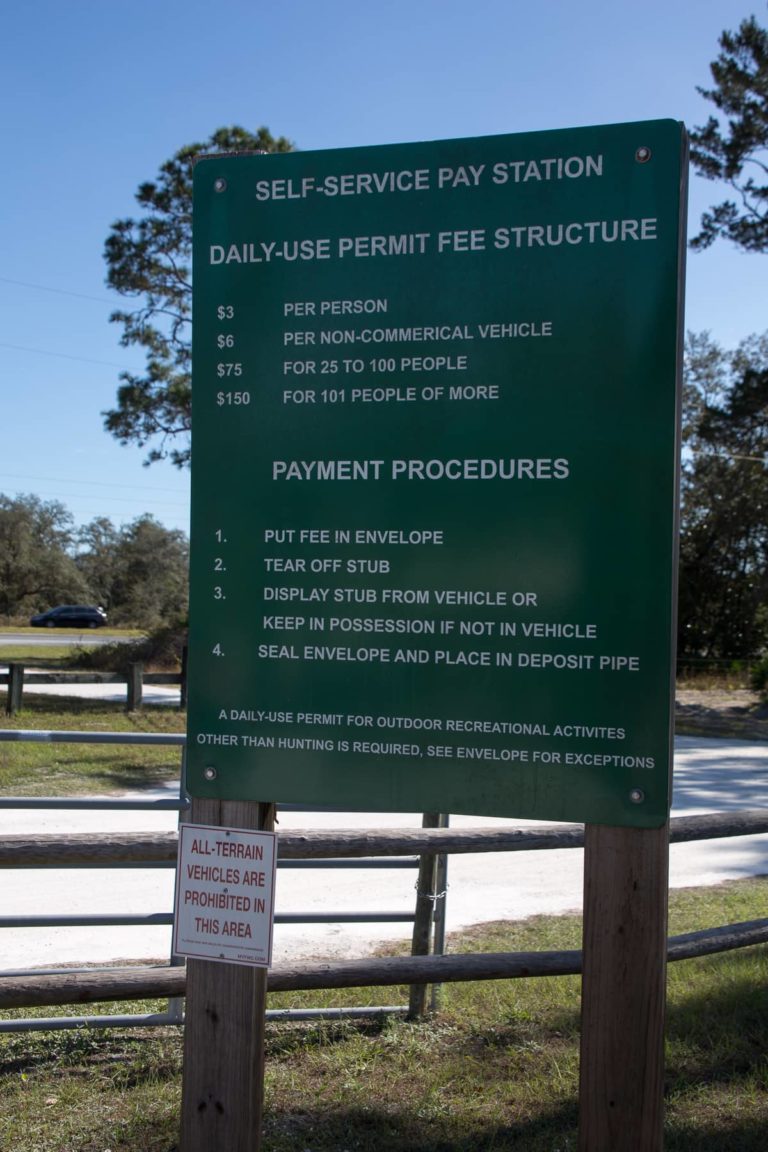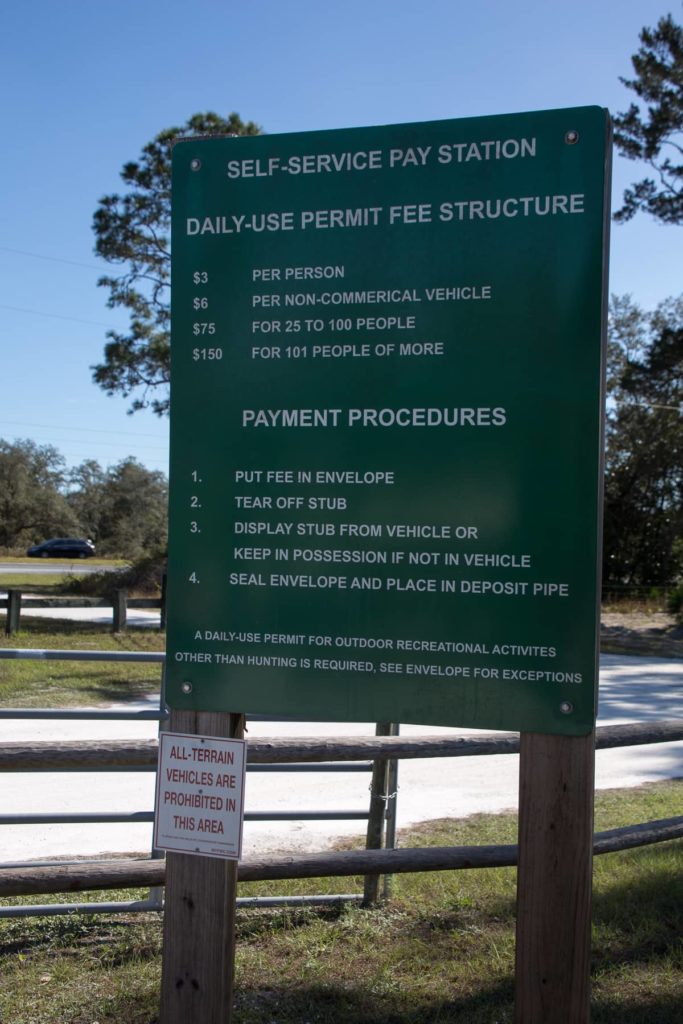 Eagle's Nest Depth
Eagle's Nest is a deep cave system. The cave has been mapped to 310 feet deep. There are tunnels both upstream and downstream of the cave entrance.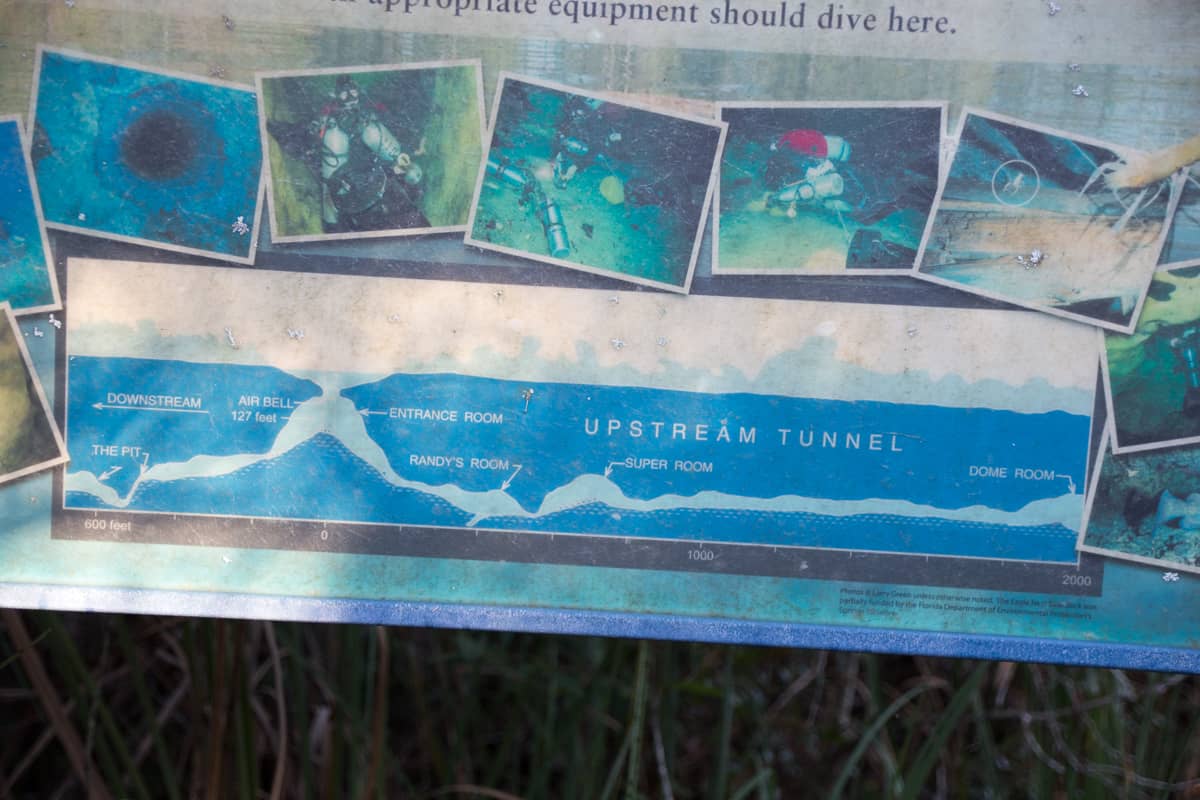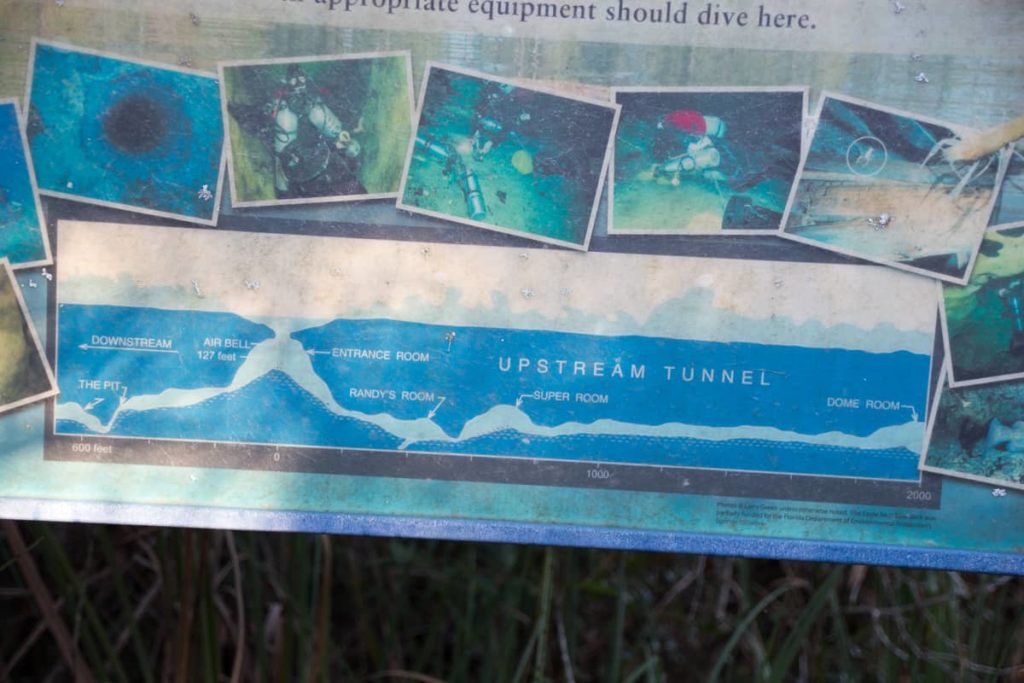 History of Deaths
Eagle's Nest is acclaimed as one of the deadliest cave diving sites in the world.
In recent years restrictions have been put into place to help prevent tragedy.
There is absolutely no excuse for entering this cave without proper training; warnings are abundant and unmistakable. A "Grim Reaper" sign cautions untrained divers to turn around.
Nearby Springs
Weeki Wachee
Eagle's Nest Sinkhole is approximately 3.4 miles northwest of Weeki Wachee Springs, when measured by a straight-line aerial view.
Buford Springs
Eagle's Nest Sink is approximately 5.4 miles south/southwest of Buford Springs, when measured by straight-line aerial view.
Seven Sisters Spring
Seven Sisters Spring is located on the Chassahowitzka River, just north of the Chassahowitzka WMA and the Eagle's Nest cave network.
Nearby Cities
Brooksville, Crystal River, Dunnellon, Gainesville, Inverness, Ocala, Orlando, Saint Petersburg, Tampa, The Villages
Region
Central Florida
Activities
SCUBA Diving
Camping
Nearby Camping
Related Spring Group
Weeki Wachee Springs Group
Contact Information
FWC Dive Registration Problems: 863-648-3200
There is a small ranger station at the entrance of the Chassahowitzka WMA. It may or may not be staffed.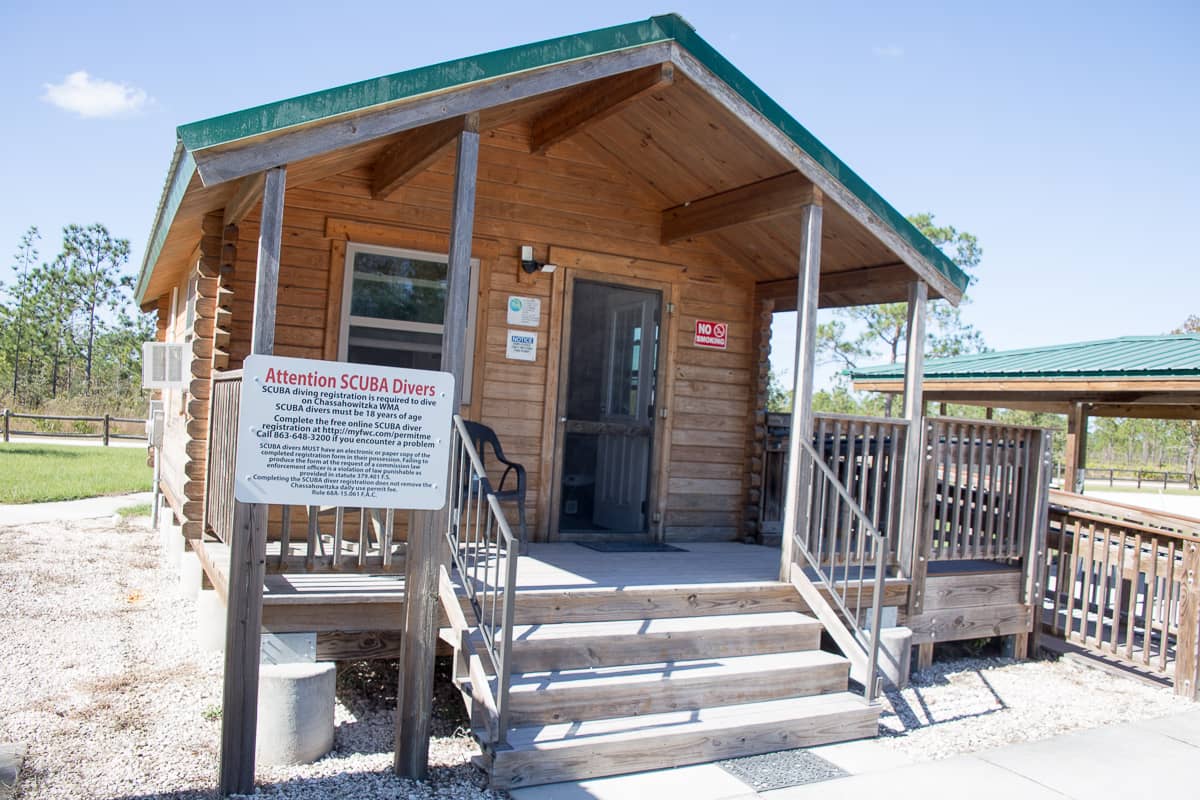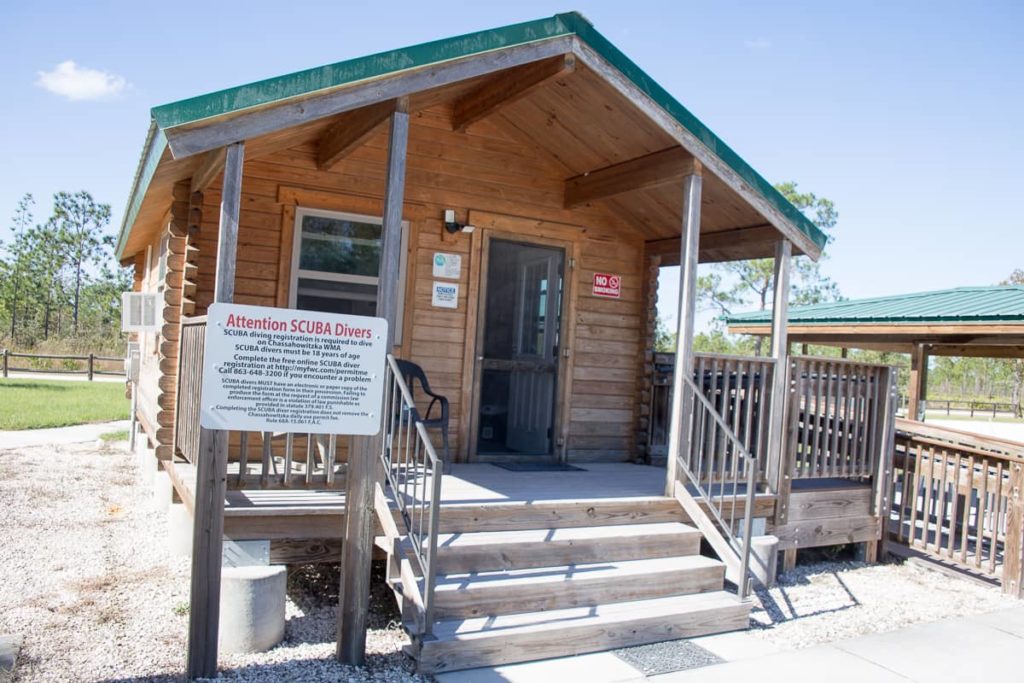 The person I spoke with was very nice; he had no knowledge of the springs. He had never visited them, and did not know they existed.
Location
The main entrance for Chassahowitzka Wildlife Management Area (WMA): Google Map Directions
Directions
The Chassahowitzka WMA is fenced, and there are several gates. The gates may or may not be open depending on the day and season.
For planning purposes, unless you know otherwise, it's best to assume you will need to enter through the main WMA gate. This may require slow "backtracking" over rough gravel roads.