Note: Naples was heavily affected by Hurricane Ian in 2022. Some attractions, including the Naples Pier, may be partially closed.
Naples has also been heavily affected by the 2023 red tide outbreak, affecting beaches on Florida's Gulf coast.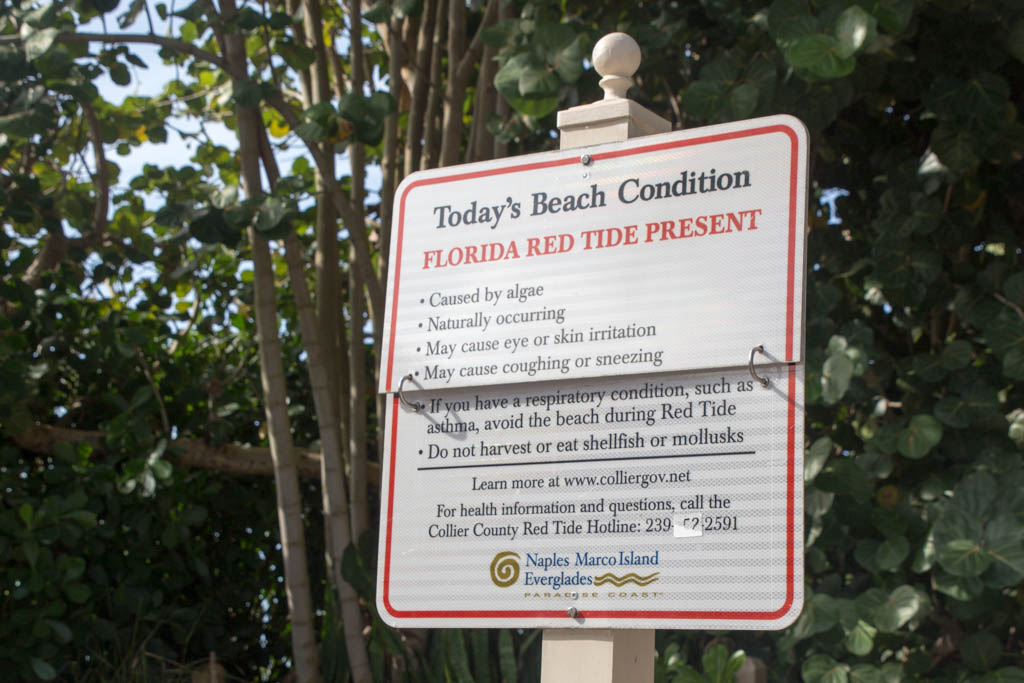 Naples is an upscale beach town and coastal city in Southwest Florida.
Naples is known for its beautiful beaches, high-end shopping, and world-class golf courses.
Naples is a relatively quiet town and is especially popular with family travelers, older travelers and wealthy retirees.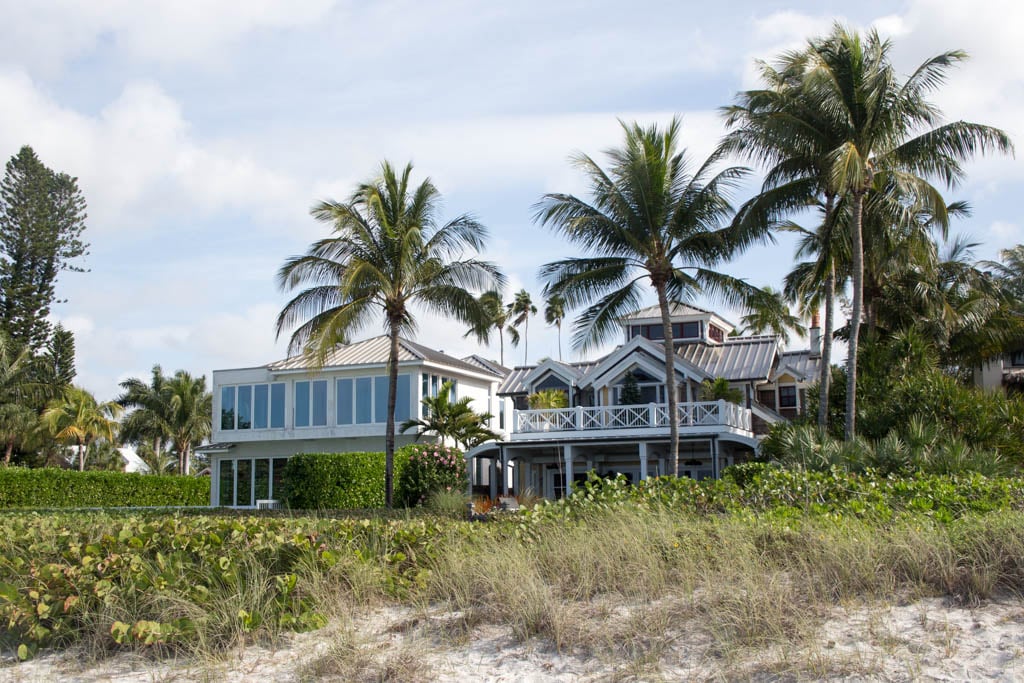 Naples attracts visitors and seasonal residents from all over the world, especially northern states, Canada and Europe.
Many Naples residents and visitors are "snow birds" who live in Naples during Florida's warm winters, and go back up north to avoid Florida's hurricane season and hot, humid summer weather.
Location
Naples is located in southwest Florida, on the Gulf coast.
Naples is approximately 9 miles north of Marco Island, and sits south of other cities in southwest Florida, including:
North Naples
Bonita Springs
Estero
Sanibel Island
Captiva
Naples is located in Collier County.
Airports
Naples is served by several airports nearby:
Naples Airport (APF)
Southwest Florida International Airport (RSW)
Naples International Airport (NAP)
Marco Island Executive Airport (MKY)
Miami International Airport (MIA)
Things to do
There are many things to do in Naples.
Many of the most popular things to do revolve around the area's nature, beaches and upscale shopping and dining.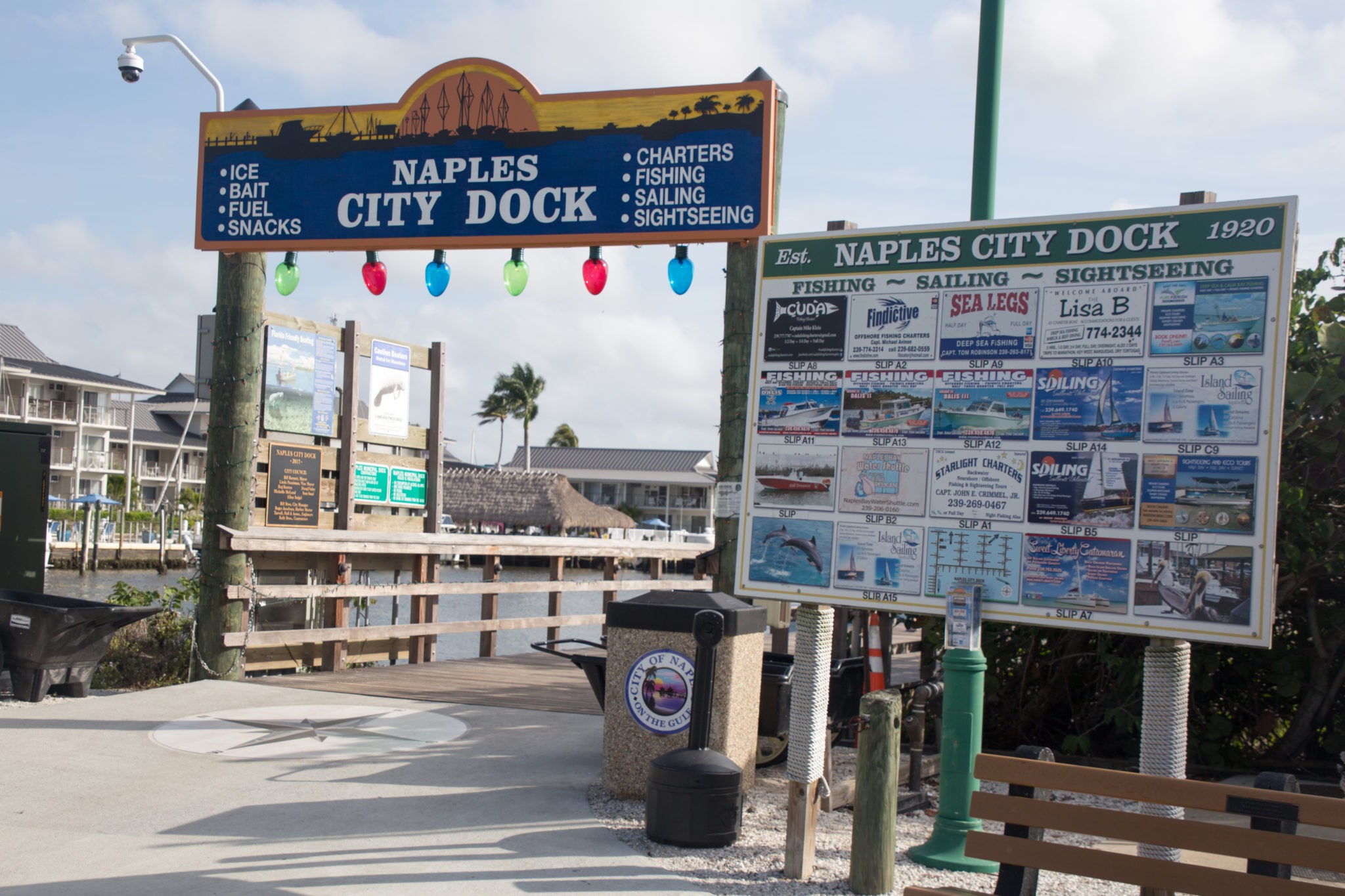 Downtown Naples
Naples has a charming and lively downtown and historic area.
The downtown area is filled with cute historic buildings, art galleries, and high-end boutiques, along with a nice offering of cafes and restaurants.
Visit the Pier
The Naples Pier is one of the most popular places to visit in Naples.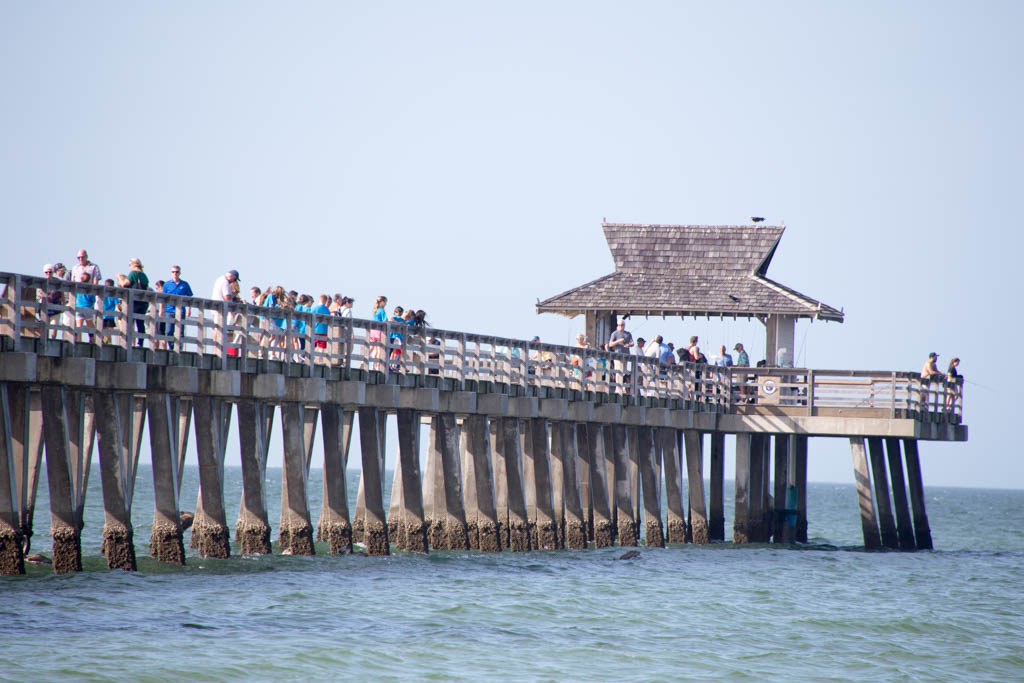 The Naples Pier has excellent fishing, people watching, and beautiful views of the Gulf of Mexico and nearby beaches.
The Naples Pier is a long-time landmark in the city; it was first built in 1888.
Golf
Naples is known for its many excellent golf courses and golf tournaments. One of hte most famous is the Tiburón Golf Club, which hosts the annual Franklin Templeton Shootout.
Arts and Culture
Naples hosts numerous cultural events and festivals throughout the year, including the Naples International Film Festival, the Naples Winter Wine Festival, and the Naples National Art Show.
Visit the Beaches
Naples is most known for its miles of beautiful beaches, white sand and crystal clear water. Some of the best beaches in Naples include:
Vanderbilt Beach
Clam Pass Park
Delnor-Wiggins Pass State Park
Lowdermilk Park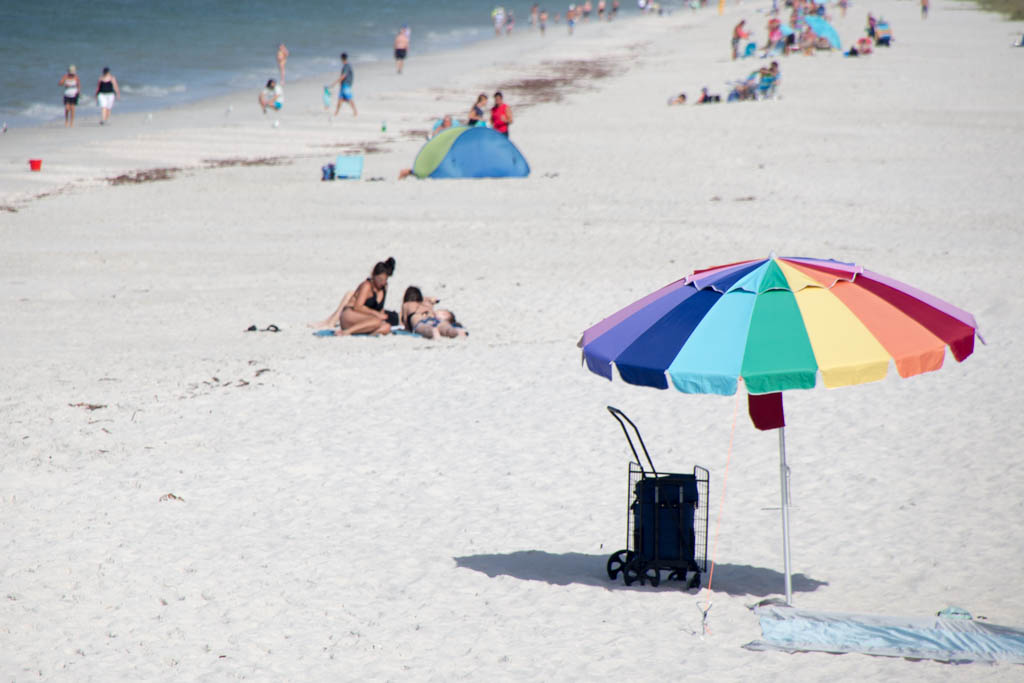 Explore Nature
Naples is located in an area of immense natural beauty, including wilderness and expertly cultivated gardens.
Naples has a climate known as "Tropical Savanna" which allows palm trees and exotic tropical plants to grow year-round.
The Naples Botanical Garden and the Naples Zoo offer opportunities to explore nature and wildlife up close.
Visitors can also hike or bike the trails at the Corkscrew Swamp Sanctuary or the Gordon River Greenway.
See Alligators and Wildlife
Naples is one of the best places to see alligators in Florida, and has several convenient opportunities.
Naples' Corkscrew Swamp Sanctuary has a raised wooden boardwalk which meanders through swamp and wetland habitat. Alligators are often seen in the swamp, marsh and wetlands beneath the boardwalk.
The Naples Bird Rookery Swamp Trail is another excellent place to see alligators.
The Bird Rookery Swamp Trail has a ground-level trail path which is famous for close-up alligator and wildlife encounters. Signs are posted throughout warning of gators and advising visitors to keep a safe lookout.
Shop and Dine
Naples is known for its upscale shopping and dining options. Shopping in Naples is diverse, and features mid and high-end boutiques and gourmet restaurants.
Many of the most popular shopping destinations are found around downtown Naples at shopping destinations like the Waterside Shops or Mercato.
Visit Museums and Galleries
For its size and population Naples has a large number of museums and art galleries.
The Naples Museum of Art and the Baker Museums have world-class art. The Naples Depot Museum and the Naples Historical Society offer information and stories and fascinating history of Naples and southwest Florida.
Take a Boat Tour
Boat tours are some of the best things to do in Naples.
Visitors can explore the waterways around Naples, with options ranging from dolphin and sunset cruises to fishing charters, Everglades and eco-tours.
Naples Pier
One of my favorite things to do in Naples is to spend time at Naples' historic pier, located at the end of 12th Avenue South.
The pier has a limited amount of on-street parking, as well as a parking lot nearby, about a block to the east. There is also parking at nearby beach-end parking areas at nearby avenues.
The pier is a convenient place to visit and offers:
A beautiful beach
Beach volleyball nets
Restrooms
A concession stand and snack bar
A general store with fishing supplies
Naples City Dock
I love walking around the waterfront in Naples.
The Naples City dock and marina is located at the end of 12th Avenue South on Naples Bay.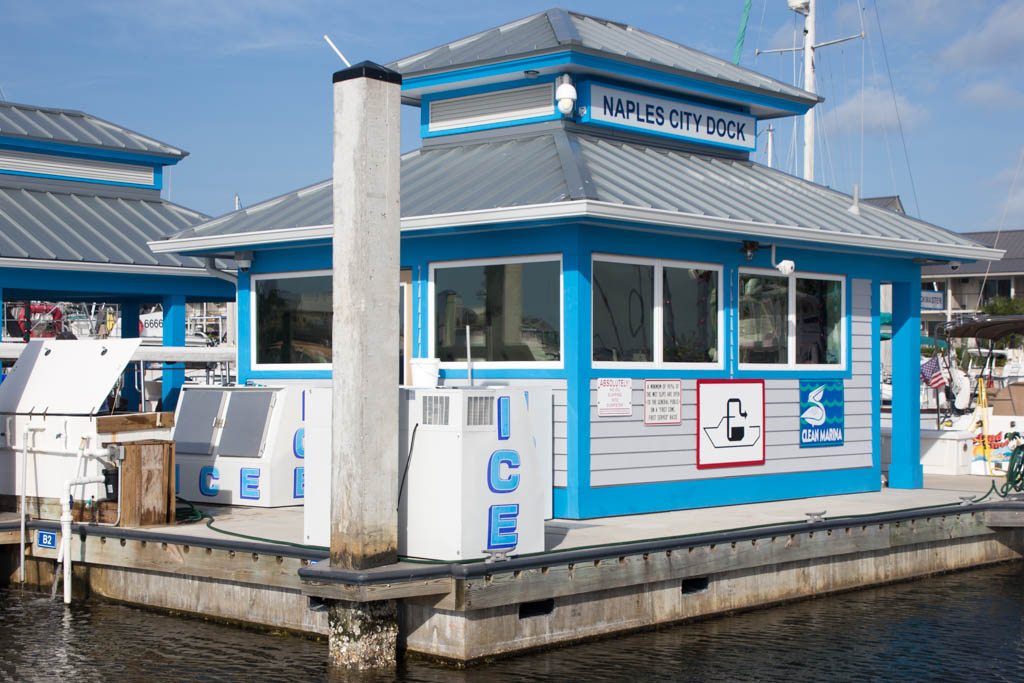 The city dock and marina is a hub for both recreational boaters and commercial boats. It's also a hub for non-boating visitors because many tours and water activities leave from the docks.
The marina is located approximately 3-4 miles north of Gordon Pass, which leads out into the Gulf of Mexico.
The slips provided range from 30 feet to 58 feet, with larger vessels able to tie up at the T-head docks. The dock and marina are also a popular starting point for many boat tours.
The marina's T-head docks can accommodate large vessels, up to 110 feet long, although the region's relatively shallow water may limit large, deep-draft vessels.
The water is approximately 6-7 feet deep in the channel. Water at the dock and marina is approximately 15-17 feet deep.
A number of slips are usually reserved for transients, and there are also mooring balls for traveling vessels. Advance reservations are recommended.
Marina facilities include bath houses with showers and laundry facilities, and there are restaurants and a ship's store nearby.
Water and electricity are included, and on-site fuel, including gasoline, diesel, and ethanol-free gasoline, is available. A trolley service also serves the dock and marina.
Beaches
Naples has some of the most beautiful Gulf of Mexico beaches in Florida.
The beaches in Naples are long, wide, and have beautiful sand and crystal clear water when conditions are calm.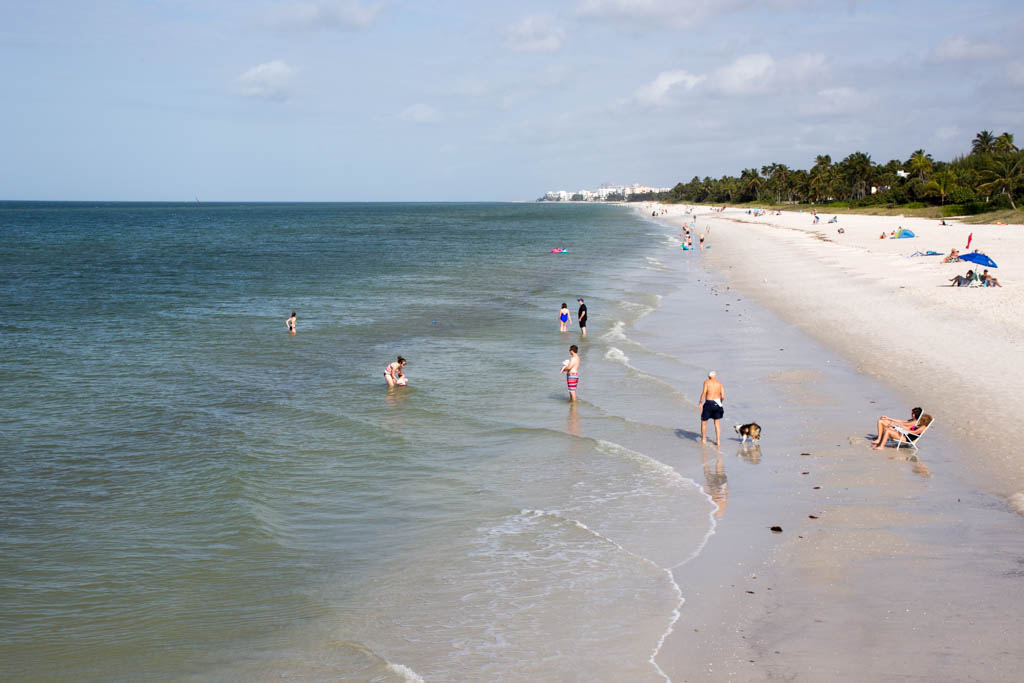 There is a nearly continuous 5.6 mile-long stretch of beach from Gordon's Pass at the south of Naples to Doctor's Pass.
After Doctor's Pass the beach continues again and stretches for 3.2 miles until a small waterway, Clam Pass.
After Clam Pass, the beach the continues to the north for another 4.8 miles of white sand beach until hitting the Cocohatchee River, which is the boundary for Barefoot Beach County Preserve to the north.
There are also many miles of semi-deserted beaches south of Naples on Keewaydin Island.
The sand at Naples beaches is usually very light, or even white.
The sand type in Naples is slightly larger and more coarse than the fine white quartz sand found in other Florida's panhandle beaches.
Some areas also have shells or a mixture of quartz and crushed shell sand. Naples can have a nice variety of shells, especially after storms and ocean disturbances, but in general there are fewer shells than in Sanibel/Captiva.
The water in Naples is crystal clear at times, although it is most clear when wind and wave conditions are calm.
Not surprisingly, visiting the beach is one of the best things to do in Naples for visitors and locals.
Note: Alcohol, pets and fires are prohibited on beaches in Naples.
Restaurants in Naples
Naples' high-end visitors and residents have good taste, and they are served by a wide variety of restaurants.
Restaurants in Naples range from quaint to luxurious, and there are options to suit almost all budgets and tastes.
Naples is quite spread out so visitors should be sure to choose a restaurant that has a convenient location to avoid excessive driving.
Golf
Naples is a world-class destination for golfers due to its tropical location, lush greenery and nearly year-round playing potential
There are several dozen golf courses in Naples, including public and private courses. There are approximately 90 18-hole golf courses in Naples and nearby.
Approximately two thirds of Naples' golf courses are exclusive and private golf courses; approximately 30 are open to the public.
Parking
When visiting Naples' beaches, it's important to note that parking can be limited, especially during peak season.
Visitors should arrive early in the day or be prepared to walk a distance from available parking spots.
Visitors should plan ahead and should be careful not to violate parking rules.
Many beach access points in Naples only have parking for residents. The following beach access points have paid parking availible for visitors:
Seagate Drive beach access
Horizon Way
Vedado Way
Via Miramar
Lowdermilk Park
8th Avenue North
5th Avenue South (Beach Shower)
8th Avenue South (Beach shower)
11th Avenue South Broad Avenue South
Broad Avenue South – 100 Block
Broad Avenue South – 200 Block
Pier / 12th Avenue South (Beach shower) (Handicap Ramp)
13th Avenue South
13th Avenue South – 100 Block
14th Avenue South
The beaches at Naples Pier and Lowdermilk Park have full restrooms and snack bars.
More parking information can be found on the City of Naples website.
Living in Naples
Residents report that Naples is a great place to live for people who can afford it, although there are downsides due to its limited economic base, isolated geography, weather and inconvenient aspects of living in southwest Florida.
Living in Naples is very expensive due to a variety of factors. Housing is one of the highest costs of living in Naples, which is in short supply and in very high demand.
The Best Parts of Living in of Naples
What are the pros of living in Naples Florida?
High quality of life
Beautiful beaches
Excellent golfing
Access to nature and wildlife
Excellent weather in winter, spring and fall
Downsides of Naples
Naples is a beautiful place, but it has some downsides.
It's expensive.
The cost of living is very high, and the job opportunities are very low.
The city of Naples and surrounding region is extremely vulnerable to hurricanes.
The summers are very hot and humid.
Southwest Florida is vulnerable to red tide outbreaks.
The economy is very limited, and is subject to boom and bust cycles.
Housing is limited, resulting in increased cost of living.
Many people feel that Naples has a "snooty" culture
Naples, and all of southwest Florida, is relatively isolated geographically.
There is a lack of diversity.
Elevation
The elevation of Naples is only about three feet above sea level. The low elevation makes Naples vulnerable to hurricanes, storm surge and flooding.
Population
The city of Naples is home to a population of approximately 19,372 official residents as of the 2021 census estimate.
The population increases by almost 50% every winter, when approximately 10,000-15,000 seasonal residents or visitors come to Naples to spend the winter.
The surrounding region also includes many residents who live in unincorporated areas, outside an official city limit jurisdiction.
Naples is part of a larger metro area which includes Marco Island and several other cities in southwest Florida.
Naples is the largest city in the Naples-Marco Island Metropolitan Statistical Area (MSA).
The broader region of southwest Florida is one of the fastest growing regions in Florida and the United States.
As of the 2020 census southwest Florida had a population of approximately 1.4 million people.
Visiting Naples
For most people the best time to visit Naples is during the winter, when the area enjoys beautiful, mild and dry weather.
Families with children are often forced to visit Naples during the summer vacation. This is also a fun time to visit, but visitors should be prepared for excessively hot, humid weather and frequent summer thunderstorms.
Besides winter, the best times to visit Naples would be during the shoulder seasons of spring and late fall. During these times the weather is often less hot, and there is a lot to see and do, including many outdoor activities which often pause for summer and hurricane season.
There are also many cultural events and festivals in Naples, held throughout the year.
History
Naples has a long and fascinating history.
Naples, along with southwest Florida, has been inhabited continuously for many thousands of years. Paleo-Indians lived in the region many thousands of years ago.
Native American tribes have lived in the region, including Calusa and Seminole long before European or American settlers forced them from their lands.
Native Americans were well-adapted to live in southwest Florida and built canals and shell mounds as part of their livelihood and culture.
More recently Naples was "founded" in the late 1800s by two founders, John Stuart Williams and Walter Haldeman.
Williams was a Kentucky senator who purchased a large tract of land in what is now downtown Naples. Haldeman was a newspaper publisher who bought land in the northern part of the city.
The two men partnered to buy approximately 3,712 acres in Naples for approximately $3 per acre.
The two men imagined Naples as a winter snow bird destination for wealthy northerners – a vision which would eventually come true. They set out to build infrastructure and amenities to attract visitors.
Naples Bay was dredged to create a deep-water port, and the Naples pier was built to provide loading and unloading access for steamships.
Early settlers also built the Naples Hotel, a grand resort which quickly became the centerpiece of the town.
The town thrived at first, and then began to lose money. The entire development was eventually sold to Walter Haldeman, one of the founding partners, for $50,000. This included 8,600 acres of land and all of the buildings, infrastructure and improvements.
Another wealthy investor, Ed Crayton of St. Petersburg, later bought all of Naples from Haldeman in the early 1900s. Crayton ran and continued to develop Naples until he died in 1938.
Naples, along with all of Florida, experienced a number of volatile boom and bust cycles through the decades.
In the early 20th century, the Florida land boom brought a surge of growth and development to Naples. Tourism increased again when the Tamiami Trail opened in 1928, bringing an influx of new visitors and residents to the area.
New hotels and homes were built, and the town became a popular destination for Tamiami Trail travelers, tourists and winter residents.
During World War II, the city was inundated by troops, along with much of Florida. Naples served as a training ground for soldiers, and the Naples Hotel was used as a hospital.
After World War II ended Naples continued to grow, partially fueled by the return of soldiers who had passed through southwest Florida during their wartime training and deployment. New developments and communities sprang up around Naples.
Over the decades the economy in Naples has shifted from cattle, agriculture and fishing to primarily a tourism-based economy.
Naples' rich history is preserved in landmarks like the Naples Pier and the Naples Historical Society. The historical society operates a small museum and gives tours of the city's historic sites.
Final Thoughts
Naples is a beautiful, luxury beach community. From its miles of beautiful beaches and world-class golf courses to its upscale shopping and dining options, Naples has a lot to offer.
Frequently Asked Questions
What is Naples Florida best known for?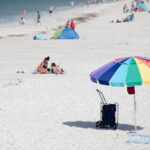 Naples is known for its beautiful white sand beaches, upscale beach town atmosphere, including high-end shopping, world-class golf courses, its historic pier and opportunities to experience nature. Naples is also known as a high-end beach retirement destination.
Is Naples Florida a wealthy town?
Naples is a very wealthy town with a high cost of living. Wealthy residents, including full-time and part-time residents, are attracted to the town's exclusive atmosphere, desirable weather conditions and upscale beach culture.