Florida's scuba diving sites are incredible, and diverse:
Coral reefs
Shipwrecks
Freshwater springs
Underwater cave systems
Underwater memorials
Note: Never dive beyond your skills, training or ability level. Exercise extreme caution and appropriate safety measures at all times. Many people have died in Florida's dive sites – the danger is real, and should never be underestimated. Some freshwater dive sites in Florida are accessible and suitable for open-water divers. Others require cave training and certification. Never dive in conditions beyond your skills, training or abilities.
Dive Sites
Obviously Key West and the Florida Keys are filled with great diving, but there are hidden gems in all of Florida's waters. Funny enough, some of the coolest spots are accessed via pickup truck. Bridges, including the famous Blue Heron Bridge, are world-class dive sites, accessable from shore..
Shipwrecks
Florida's coastlines are filled with shipwrecks, and new wrecks are routinely discovered.
The Spiegel Grove
Originally a troop and landing craft ferry during the Cold War, the Spiegel Grove served for over 30 years. It was involved in operations like evacuating U.S. nationals from Beirut and aiding Apollo 14's splashdown. Before becoming a shipwreck dive in the Florida Keys, extensive environmental preparations were made, including removing cables and preparing the structure for diver access. Despite initial sinking challenges, a storm eventually positioned the ship upright, making it a popular dive spot teeming with marine life, located near other notable wreck dives, the Bibb and Duane.
The Vandenberg
The Vandenberg, situated near Key West, was originally a troop transport ship in WWII, later serving in the Hungarian Revolution and the Cold War, and eventually being used for missile tracking. Since 2009, it rests in 140 feet of water and has become a vibrant artificial reef, hosting diverse marine life including arrow crabs, barracuda, and goliath grouper. It's known for its varied fish species and historical significance in tracking U.S. and Russian missile launches.
The Oriskany
The USS Oriskany, located off Pensacola, is the world's largest artificial reef. This 888-foot aircraft carrier, which served in the Korean and Vietnam wars, offers a unique diving experience as a spectacular wreck dive. Resting in the Gulf of Mexico, the Oriskany is known for its historical background and appeal to recreational scuba divers worldwide.
Circle of Heroes Memorial
Located in the Gulf of Mexico, offshore from Dunedin, the Circle of Heroes is a memorial to military veterans. There are twelve statues, representing military veterans from every branch. There is often a variety of sea life around the statues.
Florida Keys
John Pennekamp Coral Reef State Park
This underwater park is celebrated for its extraordinary biodiversity and is a must-visit for divers. This is also the site of the famous "Christ of the Abyss" statue. Read more about John Pennekamp Coral Reef State Park
The Great Florida Reef
This is one of the world's largest coral reefs, estimated to be about 7,000 years old. It's a must-visit for divers in Florida, offering an unforgettable experience with its rich biodiversity.
Marine Life
Florida's waters are home to a wide and fascinating array of marine life.
   Colorful fish in coral reefs
   Sharks, rays, sea turtles
   Manatees, dolphins
   Occasional whale sharks
Shark sightings are common, including nurse, reef, lemon, bull, and whale sharks.
Amid Florida's coral reefs, you'll find hard and soft corals, large barrel sponges, and colorful fish like angelfish, butterflyfish, parrotfish, trumpetfish, barracuda, and groupers.
Freshwater Diving
Thanks to its porous karst geology, Florida is filled with beautiful freshwater springs and underwater cave systems.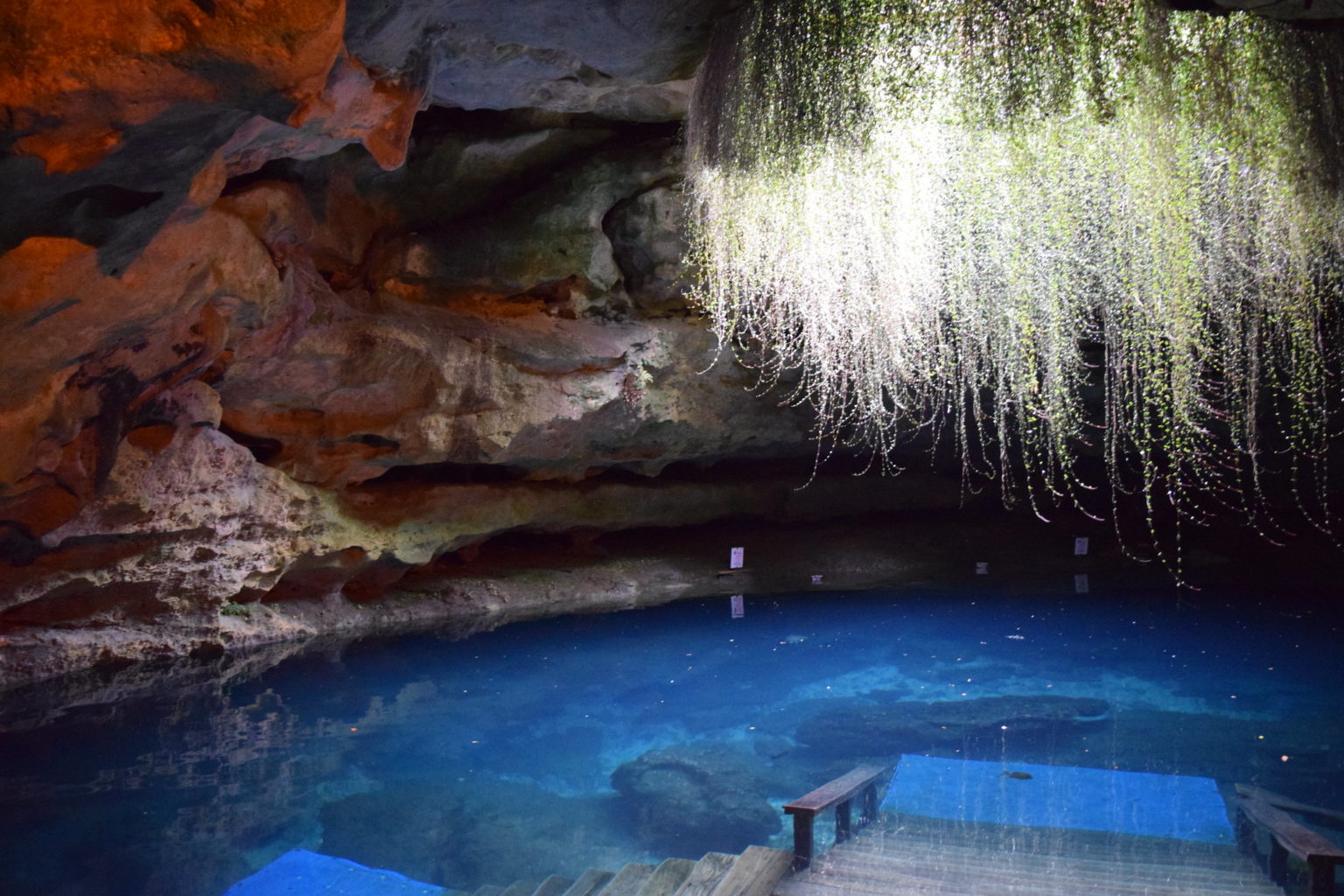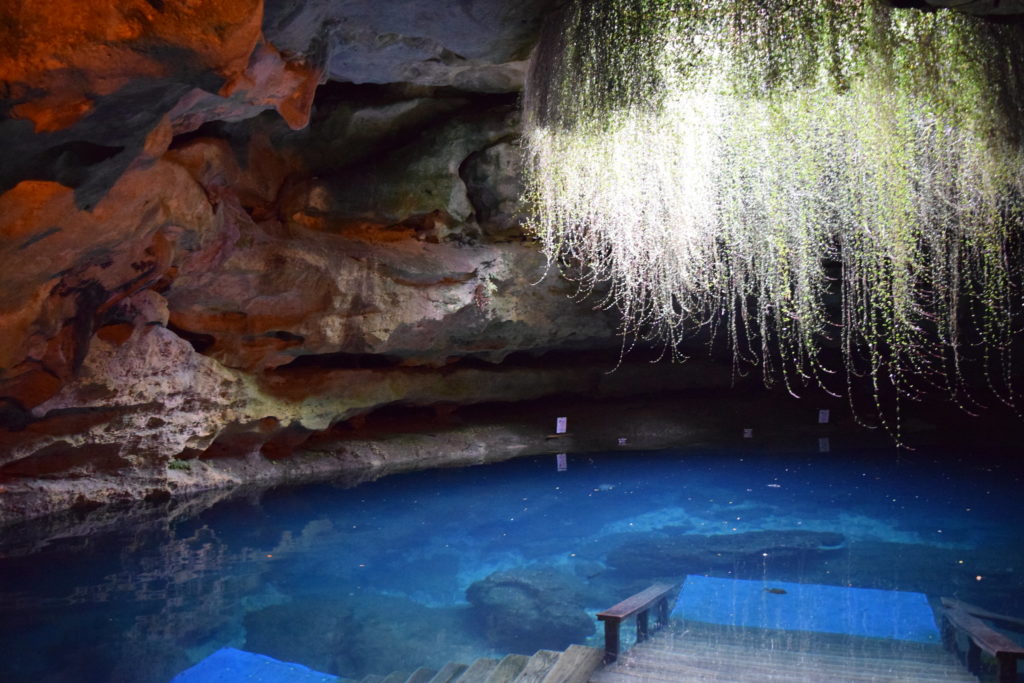 There is little marine fauna inside the caves themselves, but there is some. It is common to see species like garfish, largemouth bass, bluegill, American eel, tilapia, and turtles.
Large and interesting wildlife is common in spring ecosystems. Larger spring wildlife will include the American alligator, river otters, turtles, and others. Manatees are present at some springs during cold winter months, typically from November until March. Some springs allow swimming and diving with manatees, while others prohibit the practice.
Notable freshwater dive sites include:
Blue Grotto
Manatee Springs State Park
Troy Springs State Park
A year-round diving climate, diverse dive sites, coral reefs, ancient caves, marine life, the list goes on. Scuba diving in Florida is one of the world's best scuba diving destinations.