When people imagine moving to Florida for their retirement, a question looms. Where is the place to retire in Florida?
Well, it depends.
As we age, and especially after we retire, we look for different things in a place to live. Access to good medical care, ease of transportation and lack of traffic and retiree-friendly activities all become more important.
Retired people live all over Florida. They can be found in all of the major cities, small towns, and everything in between.
Some retirees live in posh urban condos in Miami. Others live in quaint cracker cabins. Others live aboard boats in marinas, or sometimes even at anchor.
Note: There is a long history of retirees being taken advantage of in Florida, especially when they move from out-of-state.
Due-diligence is essential and should be a top priority for anyone, but especially people who are trying to enjoy their golden years.
For more about this I highly suggest checking out "The Swamp Peddlers".
Where is the Best Place?
The best places to retire in Florida depend on your own personal situation.
No matter which place you consider, it's best to visit a place frequently before making any significant commitments. Ideally, visit several times, at various times of the year, and in a variety of different conditions to know what a place is really like.
It's a great idea to rent a home for at least a year or two before buying real estate of any kind. Renting allows you to explore the area at your own pace, and make friends and connections in the community.
Insight from actual, real-life residents is priceless. If you can find people with similar preferences, hobbies and interests, they may be able to offer insights, both good and bad, that you couldn't find anywhere else.
There are a few places in Florida that, for various reasons, tend to attract retirees in great numbers. This guide will present some options for the best places to retire in Florida.
Note: This list is not exhaustive. We will continue to add to it. If you want to suggest a community that should be included, please feel free to get in touch via our contact form, and we'll add it to the list.
If you're from Florida, you already know what to expect. But, if you're from anywhere else besides Florida, check this great video guide out for an idea of what to expect when moving to Florida.
Tampa Bay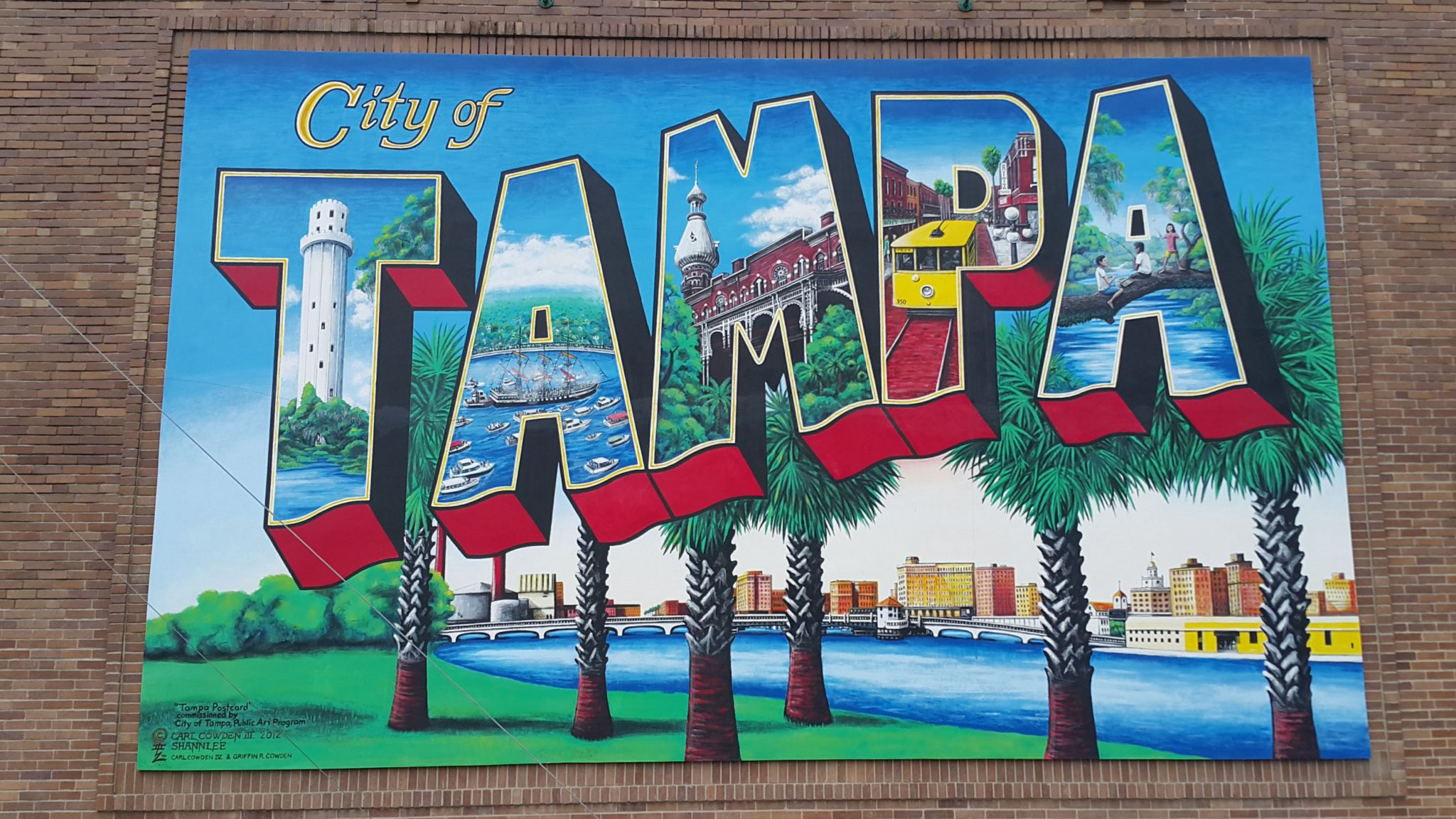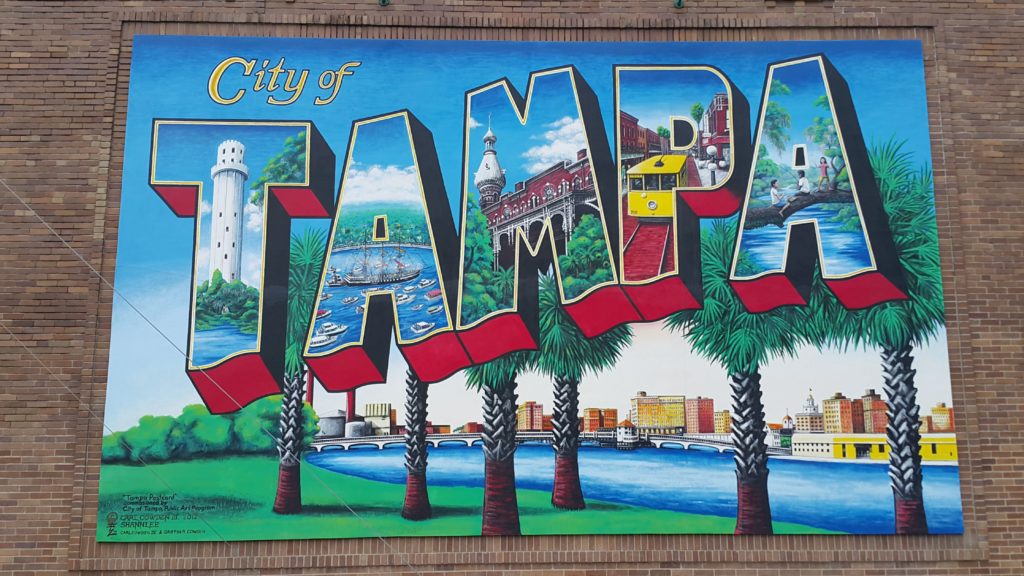 Tampa Bay was a great place to retire in the past, but its attractiveness has diminished as the area has grown into a sprawling major metropolitan area.
Today, traffic, a high cost of living and other factors have reduced its attractiveness for retirees. Still, it's a great place — the crowds came for a reason.
Tampa Bay and its surrounding communities have a lot to offer; they're just not secrets any more! Retirees and those looking for a high quality of life should seek specific communities in the Tampa Bay area to suit their own preference.
Brooksville
The town of Brooksville is a lovely community, and is a very nice place to live and retire for the right person.
Brooksville is located about an hour north of Tampa Bay. It offers a nice mix of peaceful, affordable country living and is reasonably close to the big city.
Brooksville has a lot to offer. It is located on the Florida's Nature Coast, and is close to a variety of outdoor recreation opportunities. It also has a very cute and lively downtown area, and is home to the World Woods Golf Club, a world-famous destination for golfers.
Saint Petersburg
Saint Petersburg is one of Florida's largest cities, and oldest retirement destinations.
In the past it had the nickname of "Heaven's Waiting Room" because of its high population of senior citizens. It's grown a lot since then, and the city has become much "younger".
Today the city and its suburbs have a lot to offer. "Saint Pete" has a lively downtown, nearby beaches, and miles of waterfront parks along Tampa Bay.
Saint Petersburg has a thriving arts and culture scene. There are regular community events, and many neighborhoods are artist enclaves, filled with creative people.
There are many opportunities to stay engaged in the community. Many area universities, including Eckerd College, offer classes specifically for adults and seniors. There are great neighborhoods sprinkled around Saint Petersburg that are perfect for retirees. Gulfport is one of the most highly recommended.
St. Cloud
Saint Cloud is a cute, sleepy town that offers a lot, but in a slow-paced way. It would be a great place to retire for the right type of person.
Older residents in Saint Cloud enjoy the town's historical significance, slow pace of life and relatively easy access to both Orlando and nearby beaches.
Real estate near Saint Cloud can be much more affordable than other places in Florida, largely due to the lower population density and availability of land. Like all of Florida, summers are sweltering, but there are attractive lakes which are great for fishing and water sports.
Like everywhere else in Florida, Saint Cloud is growing in this cycle of the real estate boom, and there are some growing pains, especially related to traffic.
Vero Beach
Vero Beach can be a great place to retire. This stretch of the coastline has several small beach towns, and typically has fewer crowds than many other beaches in Florida.
The region around Vero Beach tends to be more spread out, and traffic is not as much of an issue compared to other major cities in Florida.
There are many other attractive cities nearby, including West Palm Beach, Melbourne, Sebastian, Orlando, and others.
There is generally good public beach access in Vero Beach, and it's always possible to find a quiet, peaceful stretch of beach without crowds.
Vero Beach has a lot to offer. It is a watersports mecca, and is a popular destination among boaters and sailors. Many boaters use Vero Beach as a departure point to cross the Gulf Stream when taking their boat to the Bahamas. The nutrient-rich Gulf Stream also attracts many forms of marine life, so it is a popular fishing destination.
There are good opportunities for golf, retiree-friendly activities, and more. Some residents describe it as a beach retreat with a country feel, which is a hard combination to find.
There are a variety of options for real estate near Vero Beach. There are some private gated communities, single family homes, condos, and more.
The Villages
The Villages is probably the most famous retirement community in Florida. It definitely offers a unique lifestyle.
There are upsides and downsides to The Villages. It is truly a polarizing place; people tend to either love it, or hate it. Said another way, the best things about The Villages are also the worst things about The Villages; it just depends on the eye of the beholder.
Many people love the car-free golf cart community lifestyle. This aspect of life in the Villages is increasingly desirable as residents become older. It allows for safe mobility, freedom and independence later into life.
The golf-cart community lifestyle used to be a unique selling-point for The Villages, but golf-cart communities in Florida are becoming more common. If this is the only reason why you're interested in moving to The Villages, you might consider widening your search and considering other retirement communities in Florida. You might find a hidden gem which offers the benefits without the downsides.
Many residents love living in the Villages. We hear that they love the clubs, like-minded socialization opportunities, and the lifestyle in general. Many residents love the affordable golf courses, although many complain about crowded courses and unavailable tee times during snowbird season.
On the downside, The Villages can be a hotbed of drama and strife. Many residents share stories about gossip and unusually intense nosiness. Is it because everyone has too much time on their hands?
Residents in The Villages are heavily split politically. There can be nasty, tribal confrontations over politics.
Overall the community tends to skew towards Republicans. In recent elections Republican voters in The Villages have outnumbered Democrats by two-to-one.
Residents note that there is very little cultural variety in The Villages. The population is almost all white. Non-white minorities comprise a very small percent of the population.
Orlando
Moving to Orlando for retirement is a dream for many aging baby boomers. Most prospective residents dream of living near Disney and treating their families and grandchildren to endless theme park memories.
Many retirees are also drawn to the warm climate and relatively lower risk of hurricane damage, compared to oceanfront cities.
On the downside, Orlando is a sprawling metropolis with all of the hassles that accompany big-city life. Traffic, crime and high cost of living are all challenges for retirees near Orlando.
Many people move to Orlando and find that it does not suit them, so they move back home, or sometimes to try another city in Florida.
Palm Beach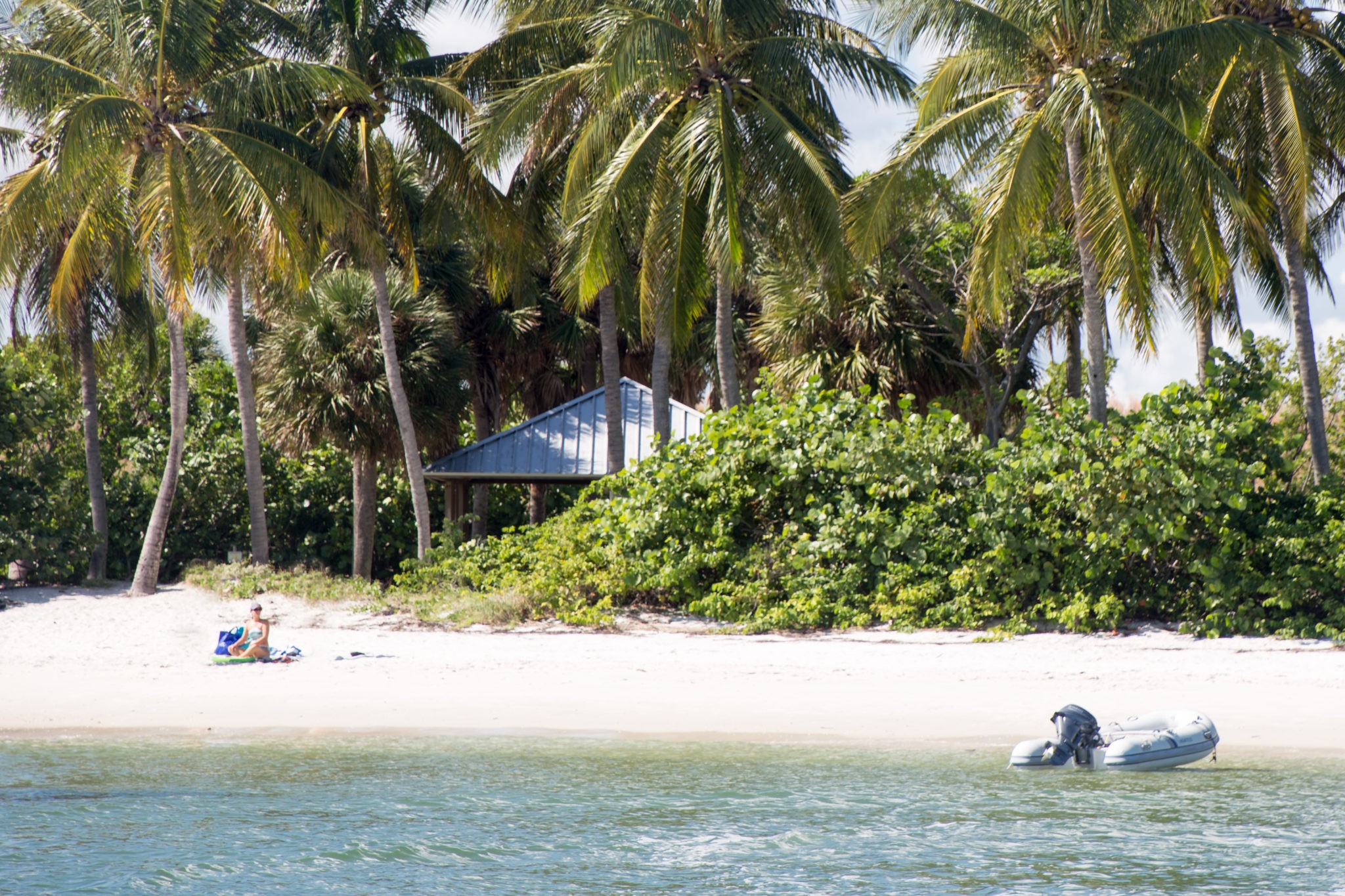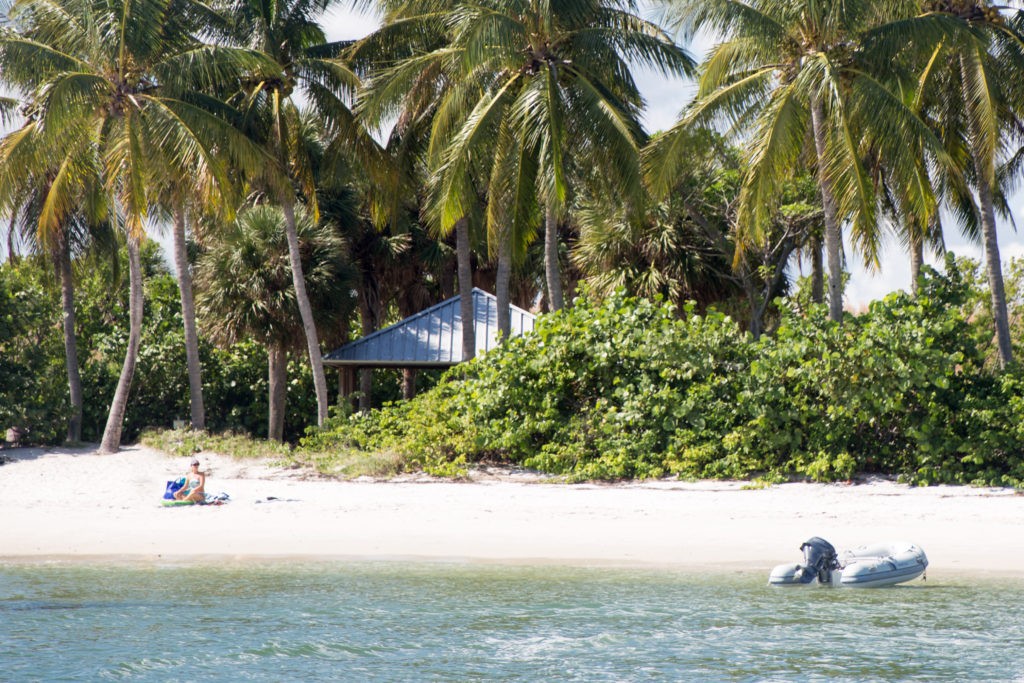 Palm beach and its surrounding communities have been classic places to retire for decades.
Some of the wealthiest and most powerful people in the world spend their time in the area, including dozens of billionaires and several former U.S. presidents. The area is a haven for upscale living, shopping, and posh living.
There are lower-cost of living options, but life would not be as easy as in other low cost of living areas.
Real estate, dining, golf and other retiree staples would tend to be more expensive, and traffic is not easy to navigate for some seniors.
On the other hand, for those who are willing to spend the money to make the tradeoff, the area offers a lot to do and see. There are beautiful recreational opportunities, including hidden gems like the Lake Worth Inlet, Peanut Island, Phil Foster Park, and John D. Macarthur Beach State Park.
Sarasota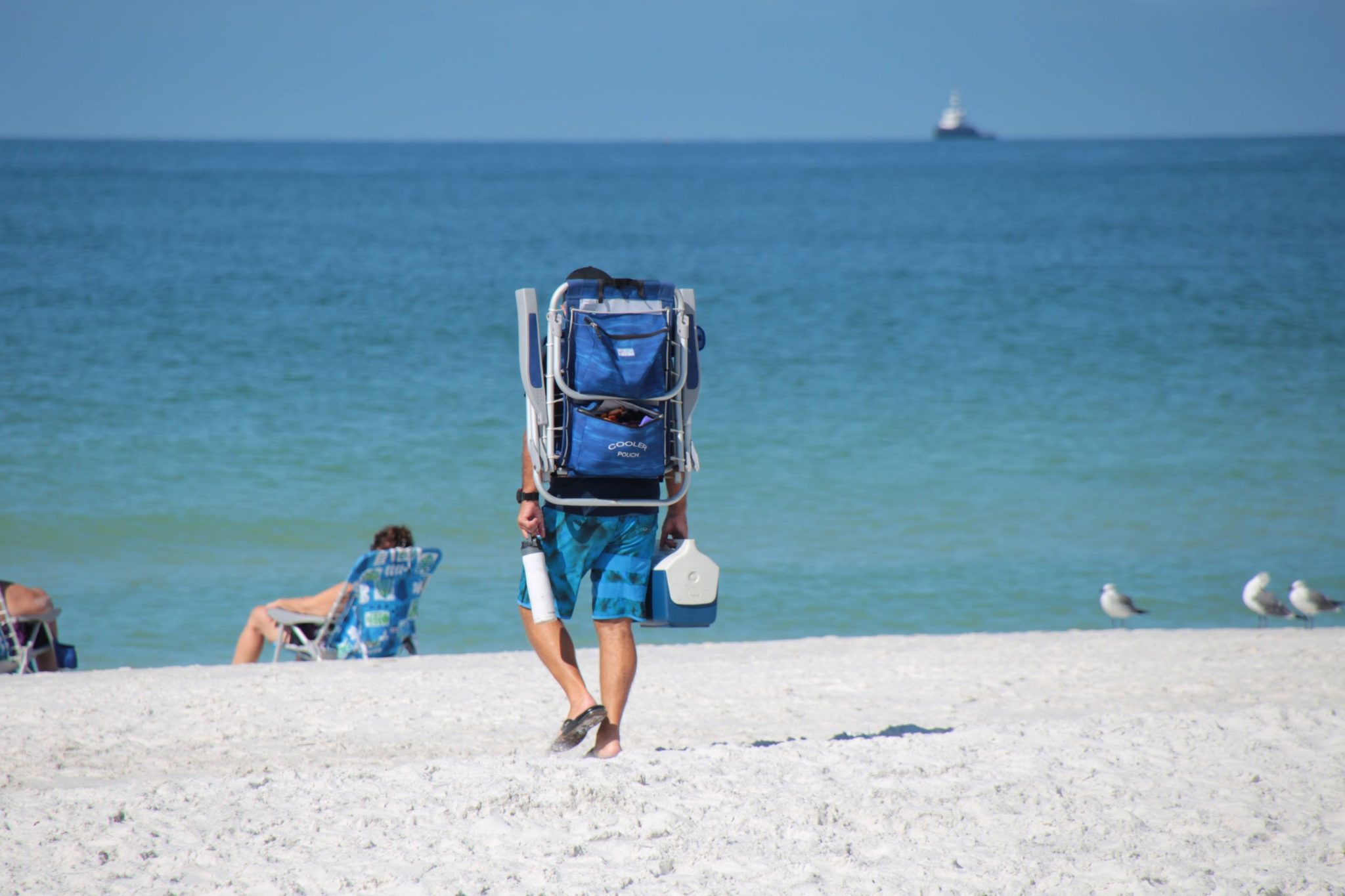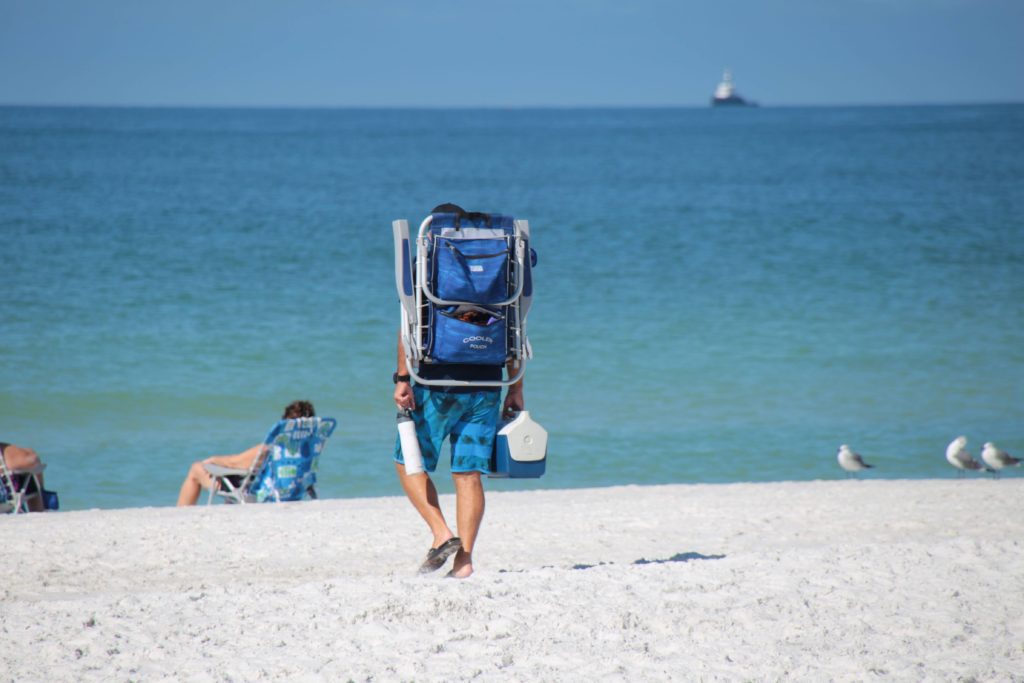 Sarasota is known as one of the best retirement cities for a variety of reasons.
First and foremost, the beaches near Sarasota are world-class, amazing and beautiful. The city is sleepy, and offers a nice mix of laid-back living and sophisticated culture.
There are several state parks near Sarasota, a nearby natural hot spring that may offer healing properties, and many other natural attractions.
Sarasota has some of the largest 55+ retirement communities in Florida, including Lakewood Ranch.
North Port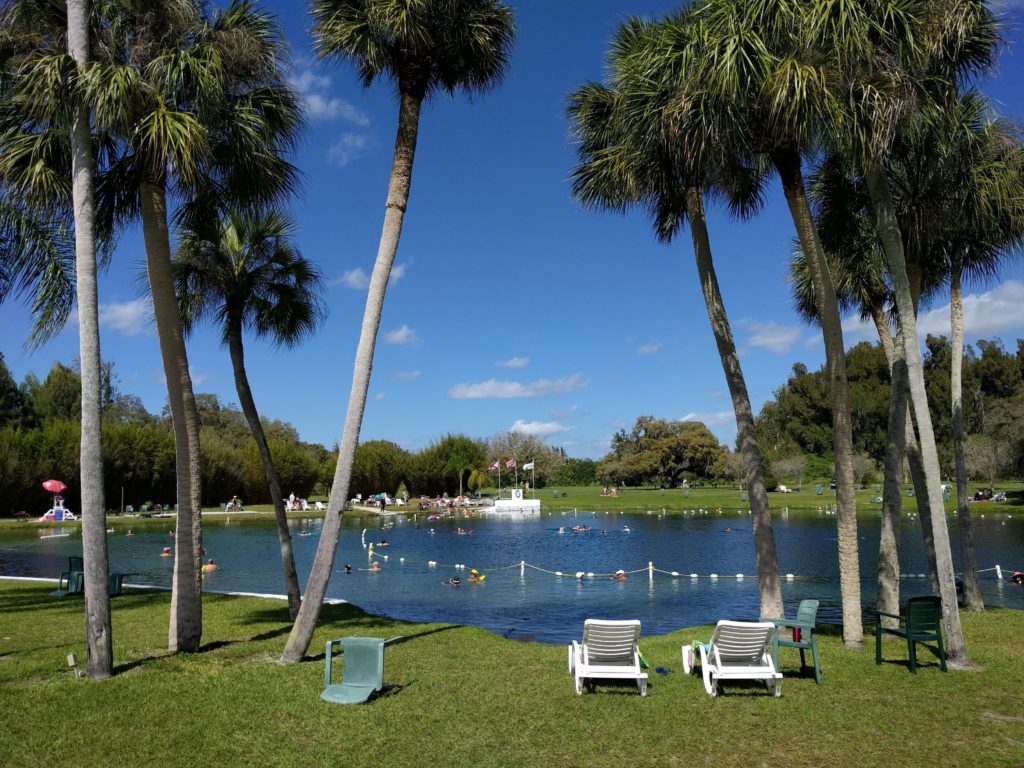 North Port often pops on people's radars because of the relatively affordable real estate.
North Port has a fascinating history of boom and bust cycles. It was the birthplace of many Florida retirement dreams, and many nightmares. North Port has a history of selling pipe-dream fantasies to out-of-state retirees. Many have been scammed and sold unusable swampland, or vacant lots in vast, empty "developments" that may never be developed.
The city is unique in that it was literally built by real estate developers, especially the General Development Corporation, to be a retirement community. It just never really took off, for a variety of reasons. The lack of economic drivers in the region has hamstrung growth.
But, North Port has a lot to offer. It is home to the world famous Warm Mineral Spring, the beautiful Myakka River State Park, and many other natural attractions.
Like anywhere else, North Port and the surrounding area appeals to some people, and is not attractive at all to others.
Cape Coral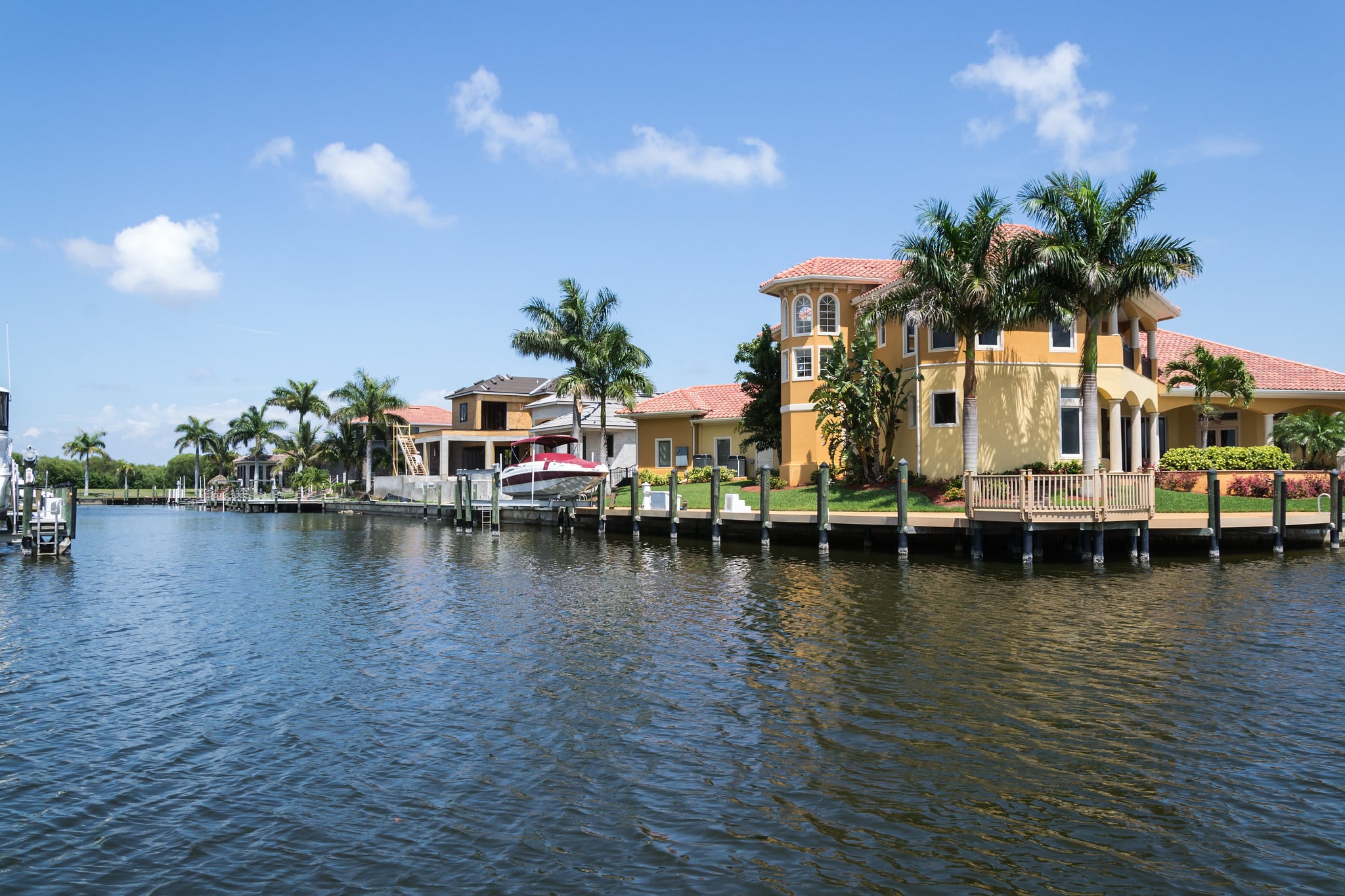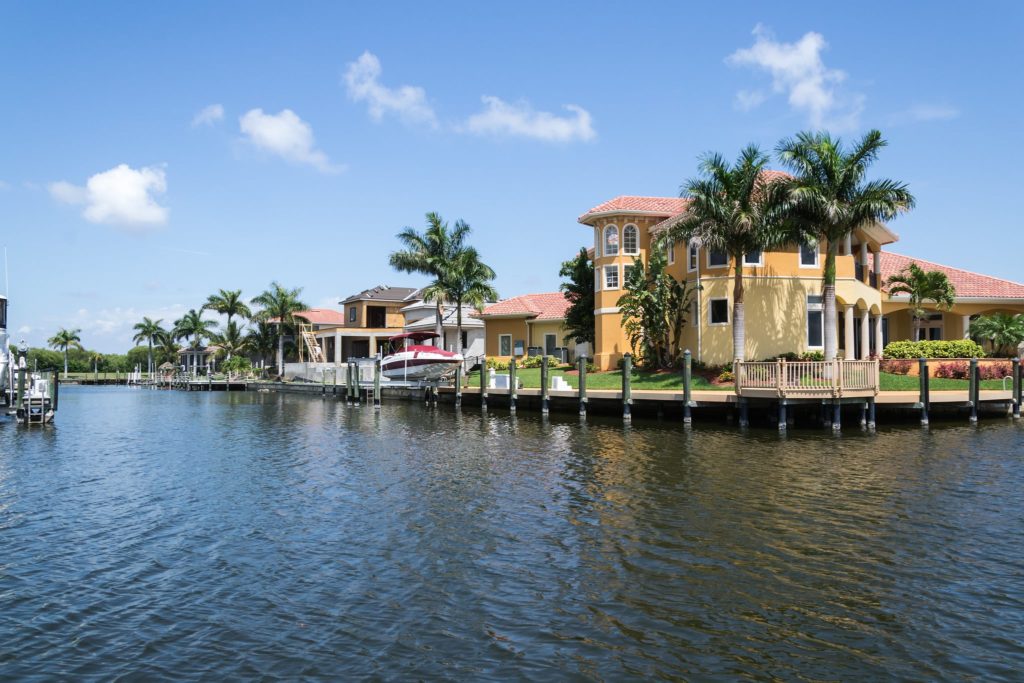 Cape Coral is one of the quintessential places to retire in Florida.
The community has more than 400 miles of canals, and was built to be a "Venice of America". This has created a large stock of waterfront homes, but at the cost of severe environmental degradation.
Cape Coral is a popular place to retire because of its laid-back, slow pace of life, beautiful nature, access to the Gulf of Mexico, and many other attractive features.
The cost of living in Cape Coral is also lower than most other waterfront communities in Florida.
Read more about Cape Coral
Naples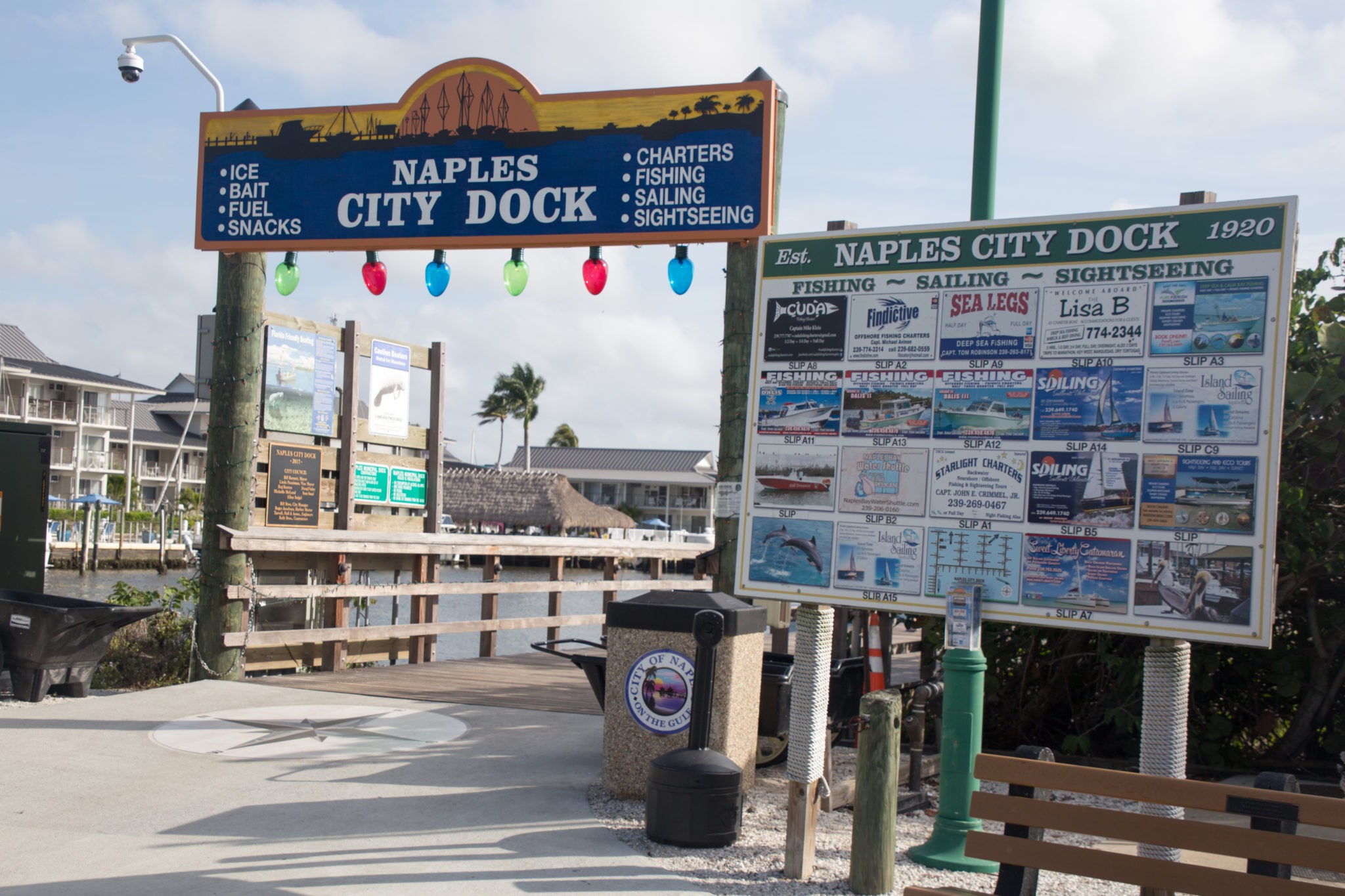 Naples is one of the most iconic places to retire in Florida. It offers beautiful white-sand beaches, luxurious shopping and high-end living.
Naples' historic downtown area has chic boutiques, cute coffee shops and cafes, and everything else one could imagine.
Golf courses in Naples are also top-notch, and include some of the best courses in the state.
There are several retirement communities near Naples. The area tends to be skewed towards high-end living, and can be out of reach for many retirees. The area is also vulnerable to devastating hurricanes, which is a risk that many retirees prefer to avoid.
The Florida Keys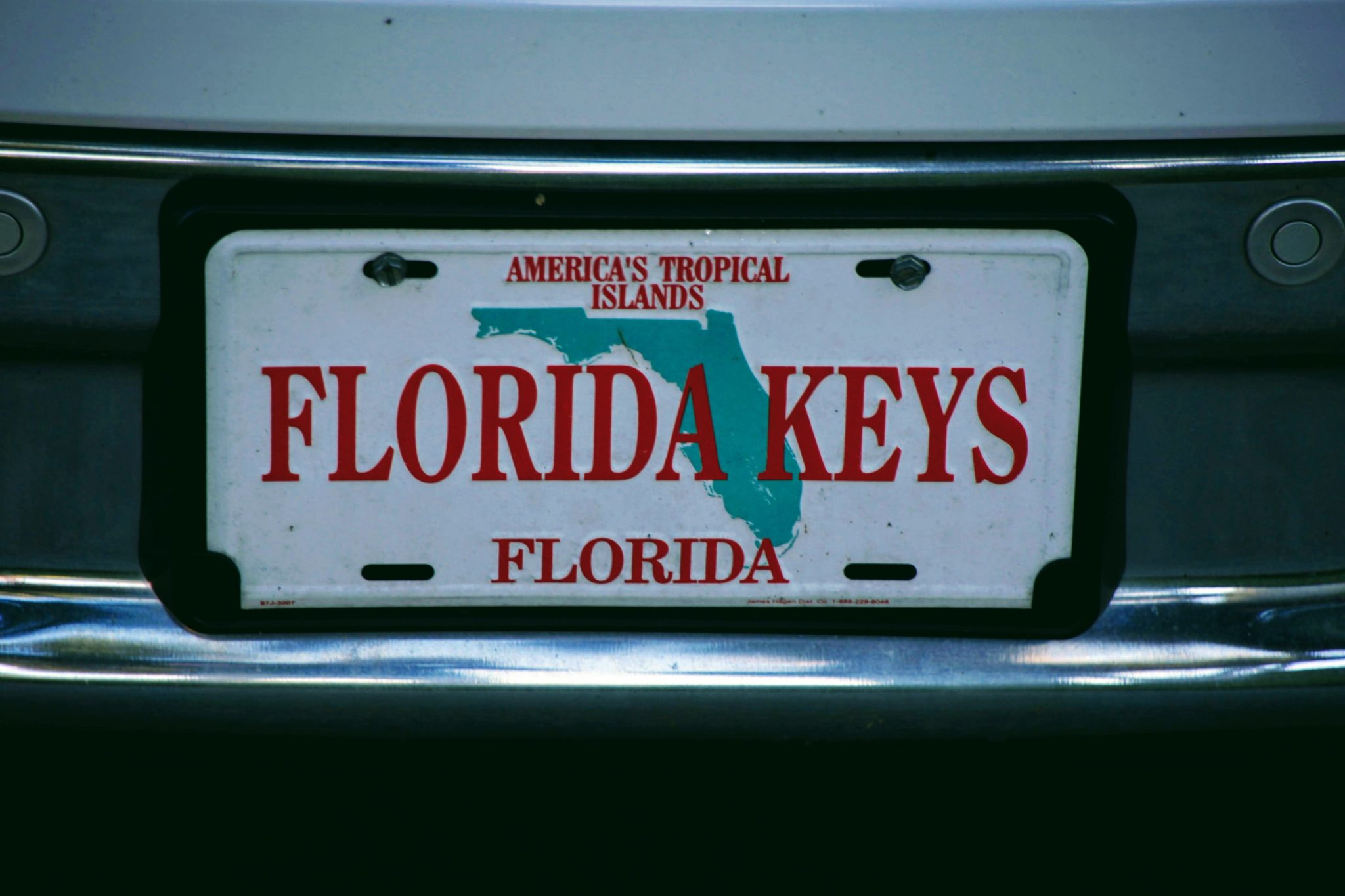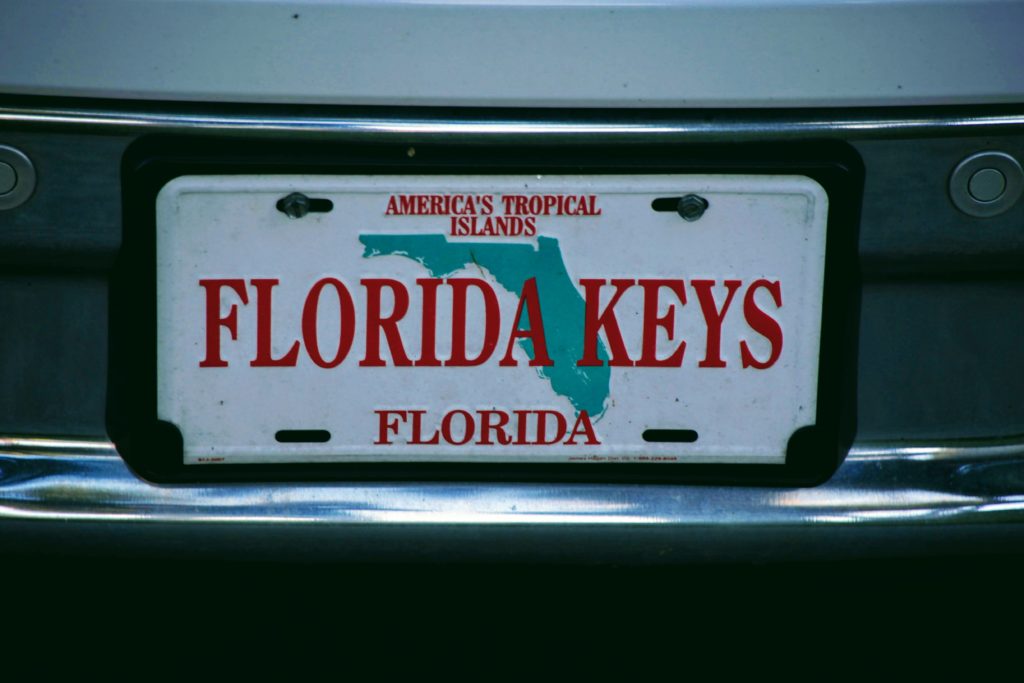 Do you dream of retiring in the Florida Keys? You're not alone. Retiring in the Florida Keys is a dream for millions of people around the world.
People fantasize about care-free days spent lounging on the beach, fishing, or anything else one's heart might desire. The dream is different than reality, though.
Life in the Florida Keys can be difficult in many ways, and the actual experience of living in the Keys may not jive with a pleasant retirement lifestyle. Still, people do it. For the ones who make it work, it can be paradise.
If you are set on retiring in the Keys, you should carefully consider which Key you choose.
Key West offers the liveliest civilization, and the greatest access to medical care and services, but it comes at the cost of traffic, crowds, crime and endless annoyance by tourists. At the other end of the Overseas Highway, Key Largo offers a nice community that is closer to Miami and the conveniences of the Mainland.
The village of Islamorada offers a nice balance in the middle of the Overseas Highway.
There are definite downsides to living in the Florida Keys. The threat of hurricanes is ever present in the Keys, which many people prefer to avoid as they get older. It can be physically difficult for some older residents to install storm shutters, clear furniture and otherwise prepare for a hurricane. Evacuation plans and sensitive medical concerns are also downsides for some.
Other Keys offer a slower pace of living, at the tradeoff of being further from robust medical care. Transportation along the Overseas Highway can be challenging for older drivers, too. It takes more than four hours to drive from Key West to Miami.
Many retirees advise choosing an island that is closer to either Key West or Miami, to reduce the lengthy drive in either direction.
To offer a balance, many retired people spend time in The Keys, but choose not to live there full-time. There are many options to secure a foothold in the Florida Keys.
Retirees visit and stay in traditional hotels, short term vacation rentals, RV parks, and even buy permanent ownership of an RV space. For shorter visits, staying in a state park campground is a fantastic option, especially the renowned Bahia Honda State Park.
Small Beach Towns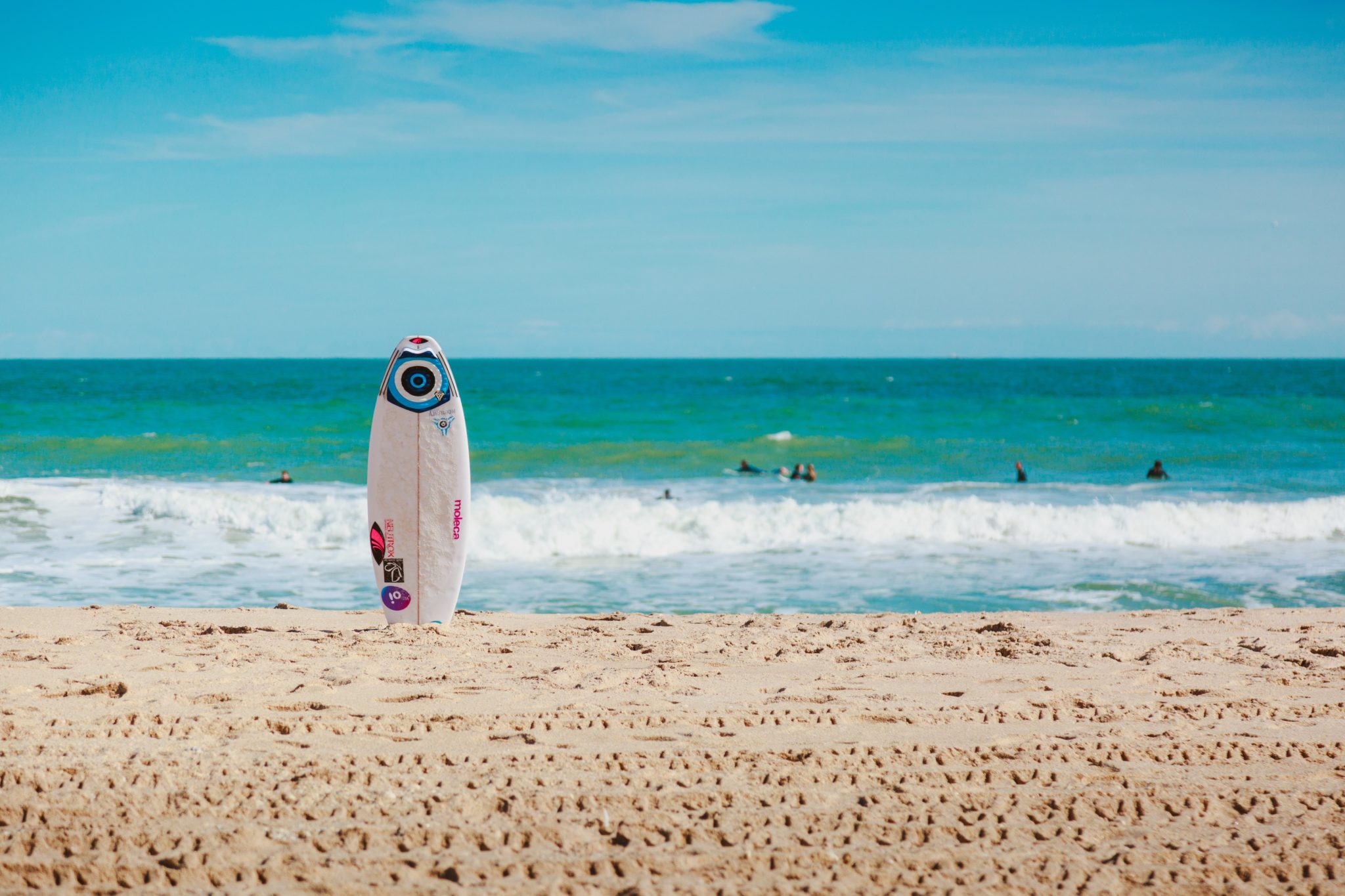 Florida is an enormous state, and there are many small towns outside of the major cities and suburbs.
Small beach towns are scattered along Florida's coasts. While there are downsides to living on the coast, they can offer amazing retirement cities for the right type of person, or couple.
Many nearby communities, including Melbourne, Ormond Beach, Sebastian and others in the region are great places to start researching.
Gainesville
Retiring in Gainesville may be an attractive option for a certain type of person. Gainesville offers a warm, low-cost of living and access to beautiful nature, including some of the best springs in Florida, including Ichetucknee Springs, Ginnie Springs and many others.
Above all, the defining characteristic of Gainesville is that it's a college town. For a retiree, that can be both a blessing, and a curse.
Access to the sprawling University of Florida will allow many intellectual and cultural opportunities. There is a large variety of restaurants, and a nice "college town" feel.
Final Thoughts
So, what is the best place to retire in Florida? It really depends on you, the individual!
It's important to carefully consider what you want out of this next chapter of your life. How would you like to spend your time? What are you willing to put up with?
Answers to these questions like these will help guide you and your decision-making process.
Due diligence is also essential. It is always a great idea to visit a location, preferably at different times of the year, before making any serious commitments.
Modern tools like online short-term rental services make this feasible like never before. Making local friends and community contacts is the best way to figure out if the lifestyle is a good fit for you.